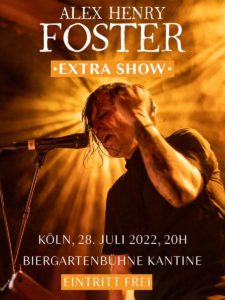 Kommunion im Biergarten… Que n'a-t-on déjà pas dit ni écrit au sujet d'Alex Henry FOSTER et de ses inséparables Long Shadows ici ou encore là ? Au risque de nous répéter, nous laisserons donc Alex Henry sautiller en plein air d'une table à l'autre de ce biergarten, qui plus est sans renverser trop de Kölsch comme en attesteront les vidéos disponibles sur le net. Nous laisserons surtout Alex Henry nous transporter et nous emmener dans ses longues envolées lyriques et symboliques, et nous ouvrir une fenêtre dans le ciel où chacun s'engouffre le temps de cette longue kommunion qui passe sous le radar de bien des médias mainstream…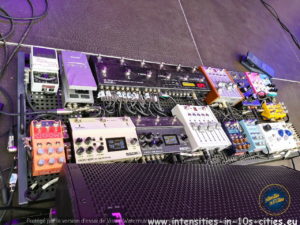 Que n'a-t-on déjà pas dit ni écrit au sujet d'Alex Henry FOSTER et de son songwriting haut de gamme ? Au risque de nous répéter, nous préférons donc ne pas trop nous étendre (autrement qu'en photos) sur les deux heures et vingt minutes que durera ce voyage-ci. Cinq semaines après la précédente mise en orbite qui s'était tenue ici-même, le Captain FOSTER accompagné de son fidèle équipage a décidé de manière impromptue de renouveler cette kommunion. Même endroit, même heure, mais pas le même prix: pour que cette kommunion frise la perfection, Alex Henry régale. Ce soir, c'est lui qui invite, gratos, pour que dalle. Et comme si ce n'était pas suffisant, le maitre de cérémonie offre également à la planète entière ce live-streaming en direct. Parce qu'offrir, parce que partager, parce que communier ne sont pas de vains mots pour le Captain FOSTER. Ce sont même ses fondamentaux.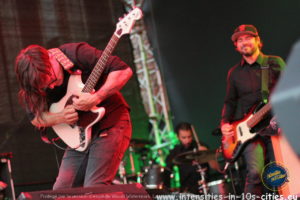 Le bonheur est comme un baiser, vous devez le partager pour en profiter. Le bonheur, il n'est réel et n'est complet que quand il est mutualisé : Kommunion im Biergarten aurait pu être le titre de l'affiche ce soir. A défaut de figurer tel quel pour qui ne l'aurait pas anticipé en poussant la grille de ce biergarten, c'en sera le thème et le fil conducteur, c'en sera le prétexte et le résultat, la cause et la conséquence. Si la musique est un moteur de propagation des sentiments et des sensations, les compositions de FOSTER en sont alors une turbine d'élévation et d'émotions…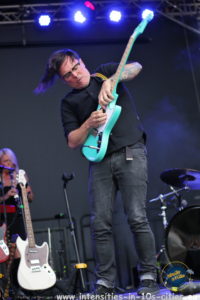 Les concerts prévus à Zurich et à Budapest viennent d'être annulés en dernière minute, à la grande désolation de FOSTER. Sans doute faut-il trouver dans ces annulations une motivation supplémentaire, une énergie décuplée et une source de force insoupçonnée chez Alex Henry pour faire de cette Kommunion im Biergarten un moment de plus grande intensité encore. Ses Long Shadows, entraînés dans ce tourbillon sans fin, déposeront les armes en fin de soirée après avoir donné plus qu'ils ne pensaient eux-mêmes avoir en eux. Comme chacun ici, Brothers & Sisters – Kommunion im Biergarten.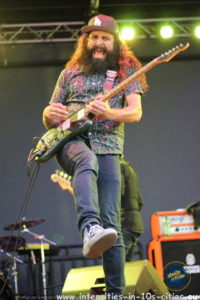 Des mots même de FOSTER, la version allongée à la fois explosive et lancinante de The Hunter, presque sans fin et en éternel loop de trouvailles rythmiques et mélodiques, sera sa performance la plus sexy et la plus soul qu'il ait jamais livrée, qu'il ait jamais donnée, qu'il ait jamais offerte. Sans doute a-t-il, sans doute ont-ils, sans doute a-t-on atteint ici un climax, un point de non-retour, un apogée, un acmée à jamais gravés dans nos cellules neuronales ? Parce que ce soir, sous un ciel étoilé et dans la douceur de cette belle nuit d'été teutonne, c'est non seulement windows in the sky mais c'est aussi et surtout cadeau. Kadeau. Und Kommunion im Biergarten. Prosit.