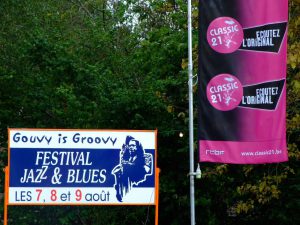 On célèbre les 40 ans de Woodstock ce week-end, mais c'est aussi le 30ème anniversaire du Blues Festival de Gouvy: cette faune internationale hétéroclite et bigarée partiellement composée de débris très sixties qui s'ébattent dans le décor si pittoresque du jardin/verger de la Ferme Madelone n'est donc pas qu'une coïncidence ! ALBERT BLUES BAND ouvre les festivités, ou plutôt les hostilités, avec son blues rock pur jus et rugueux saupoudré de quelques cover-medleys bien couillus qui ont le don d'échauffer méchamment les esprits. Le quintet local a tout ce qu'il faut là où il faut pour chauffer un chapiteau et un public qui n'en ont par ailleurs guère besoin (ils en remettront d'ailleurs une couche en milieu de nuit dans le Club pour terminer le festival en beauté avec le maître des lieux himself aux vocals).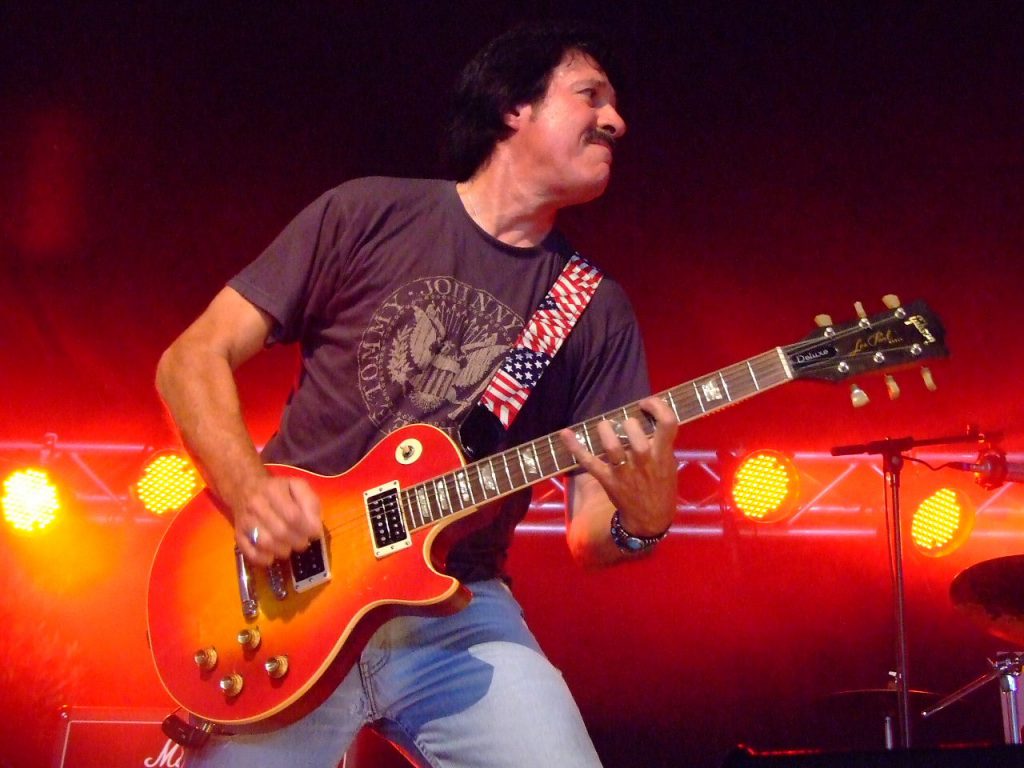 Photos (C) – Use only with mention of www.intensities-in-tens-cities.eu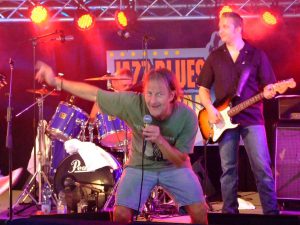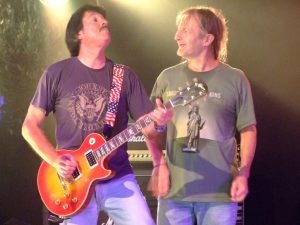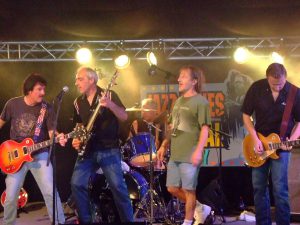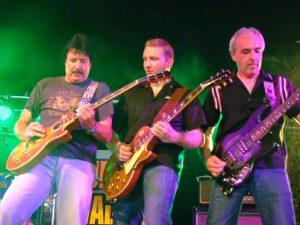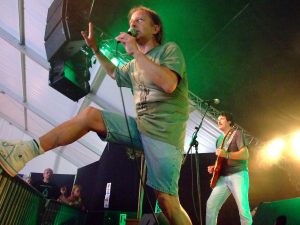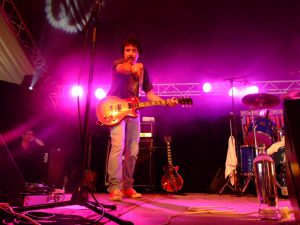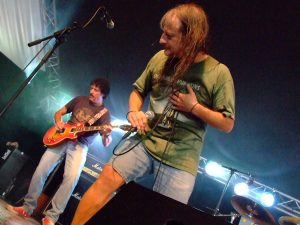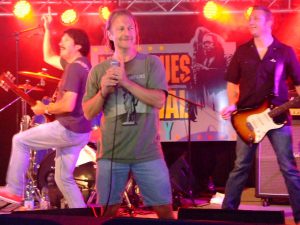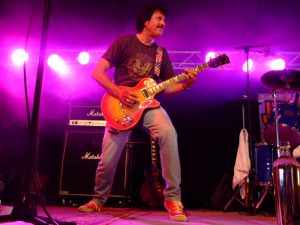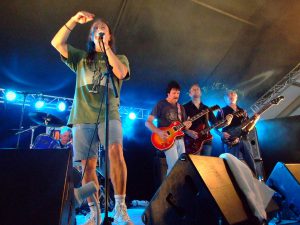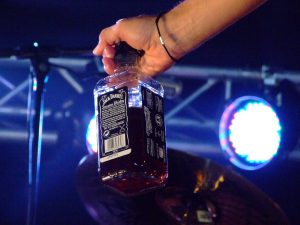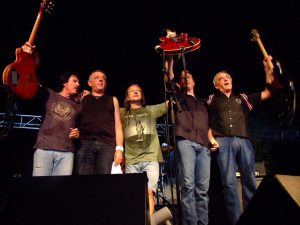 GUITAR RAY et ses Blues Gamblers enchaînent dans une ambiance plus cuivrée méchamment renforcée par un clavier qui emmène le tout vers de hauts sommets frisant parfois presque le big band – si ce n'est une guitare qui survole le tout avec de superbes duels cuivre-clavier-guitare. Chaud devant – normal pour des Ritaux.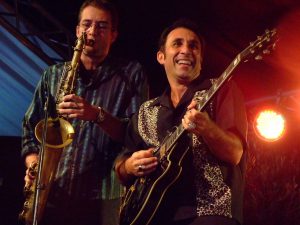 Photos (C) – Use only with mention of www.intensities-in-tens-cities.eu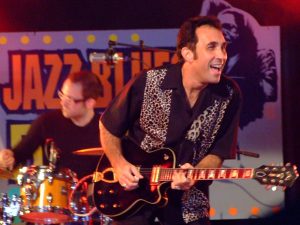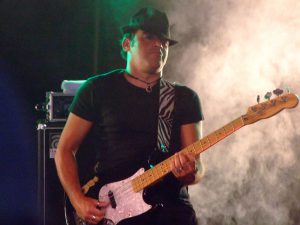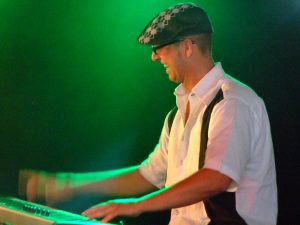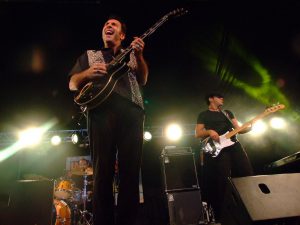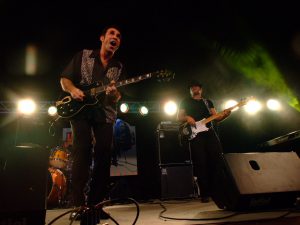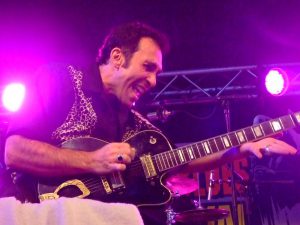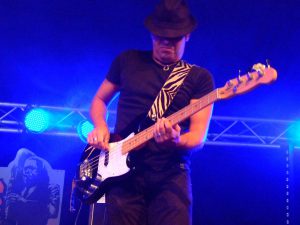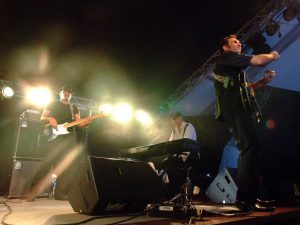 SONNY RHODES et son Blues Band prennent le relais, et quel relais mes aïeux ! Total respect: le quatuor emmené à l'harmonica par R.J. Mischo nous offre 30 minutes d'échauffement à un rythme effréné avant que le vénérable et vénéré septuagénaire n'arrive lentement sur scène tout de rouge et de noir vêtu, assorti à sa guitare, chapeau vissé sur le crâne, aidé par un roadie qui l'aide à s'équiper… Show exceptionnel – chapeau bas, Maître ! Sonny Rhodes quittera la scène sous les ovations d'un public totalement acquis à sa cause à l'issue d'un concert de près de deux heures: à petits pas, il s'en part embrasser un à un ses quatre comparses, aidé en cela par sa canne tremblante qu'il avait déposée à ses pieds, tandis que le quatuor termine le set comme il l'a commencé – en l'absence du patriarche mais à un rythme littéralement endiablé.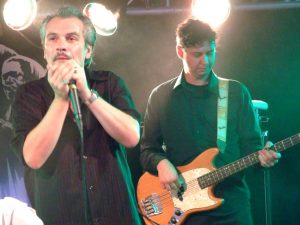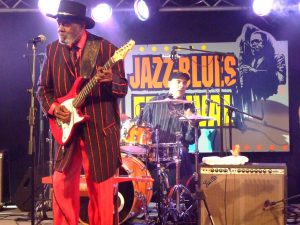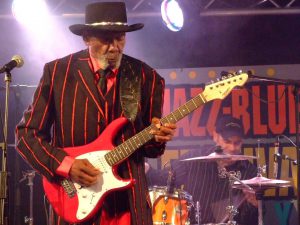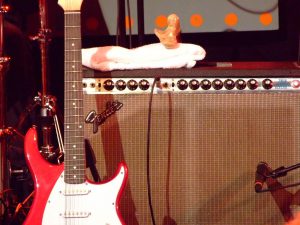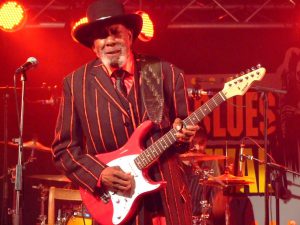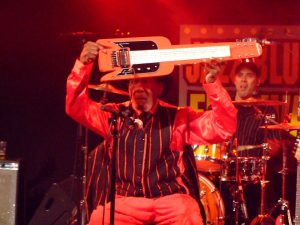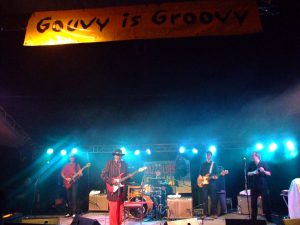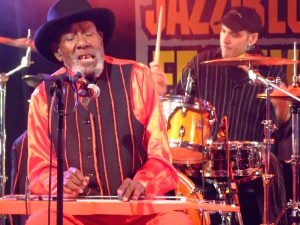 Photos (C) – Use only with mention of www.intensities-in-tens-cities.eu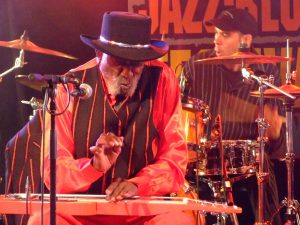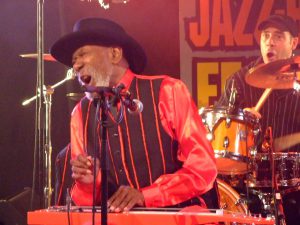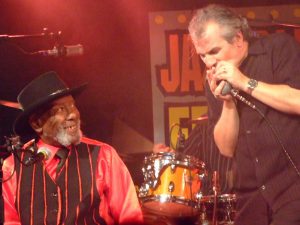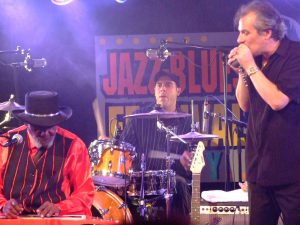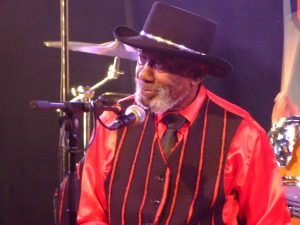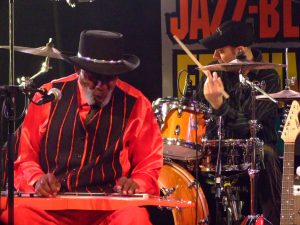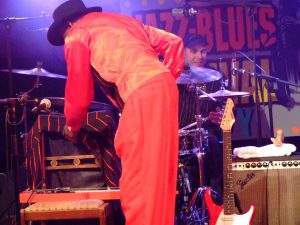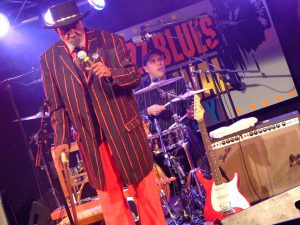 L'enchaînement est tip-top: la soirée se termine par un feu d'artifice – ou plutôt par une bombe: le CARVIN JONES TRIO en provenance lui aussi du Texas. Un mélange explosif de Lucky Peterson, de Poppa Chubby et de Big Sugar – mais en plus déjanté, en plus fou, en plus illuminé et en plus destructeur encore. La Madelone tremble encore de ses riffs. Un tremblement de terre, un séisme, un cataclysme issu d'un croisement bestial entre la descendance de Jimy Hendrix et celle de Franck Marino. Un démon hilare à la Nugent, un ravage qui se déroule tant sur la scène qu'au milieu du public lorsque The Carvinator décide d'y descendre plus d'une fois pour prolonger ses délires scéniques, soutenu par une rythmique époustouflante. Un feu d'artifice, un déluge de décibels, une orgie visuelle, un power-trio de Dieu le Père comme on n'en fait plus guère tant ces boules de nitroglycérine sont dangereuses. Oufti! excellent cru que cette édition 2009 du 30ème sur la grande scène: merci Claude!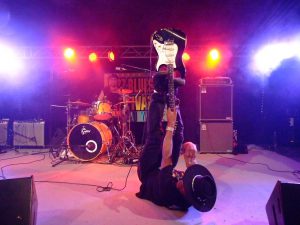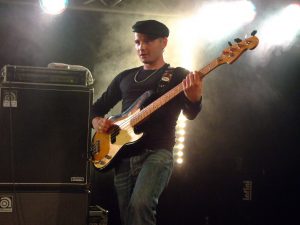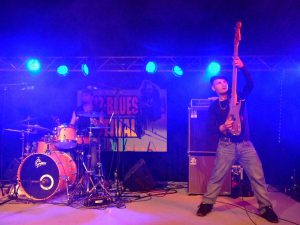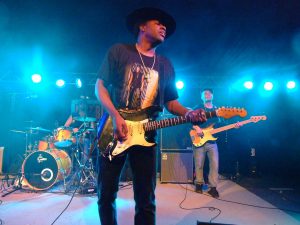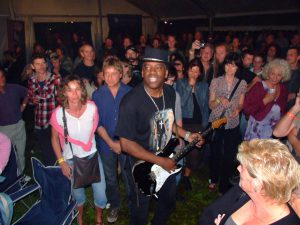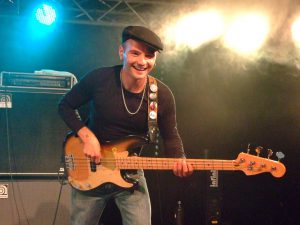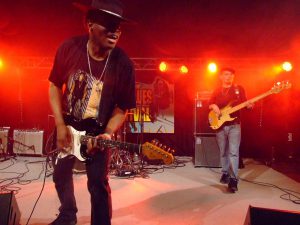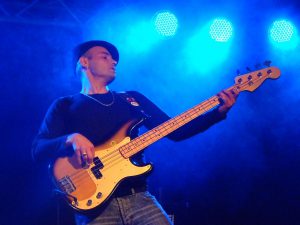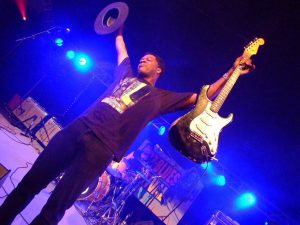 Photos (C) – Use only with mention of www.intensities-in-tens-cities.eu