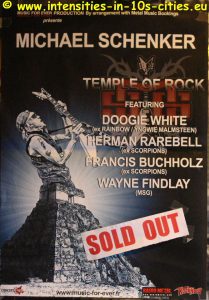 Oui, Michael Schenker sait sourire – oui : sourire ! Oui, il sait bouger, oui il sait chanter. Oui, ce mutant peut passer à l'état tout simplement humain. Le grincheux diablotin SCHENKER s'est mué le temps d'un soir en flamboyant Archange Michaël. C'est bien évidemment un sold out qu'affiche le Spirit pour cette soirée "Michael Schenker Group's Temple of Rock", étape belge de son "Lovedrive Reunion Tour 2013 ". Le Mad Axeman nous gratifie à cette occasion du meilleur – oui, pesons nos mots – du meilleur de MSG avec en prime bien plus encore du top-florilège de UFO et à peine moins du best of de SCORPIONS (il y a un peu plus, je vous le mets?). Oufti, trois concerts pour le prix d'un, qui dit mieux ?!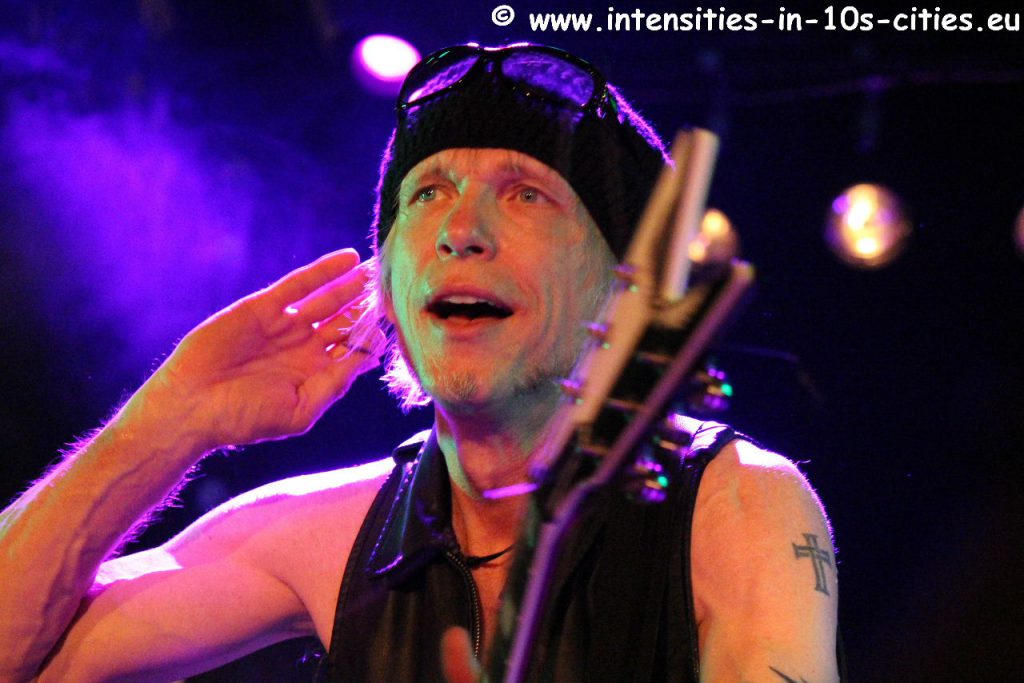 Flanqué de la rythmique historique (même si pas originelle) de la grande époque de SCORPIONS qui l'accompagnait notamment sur "Lovedrive" (Herman Ze German Rarebell et Francis Buchholz), Michael Schenker nous assène pas moins de la moitié de l'album éponyme de cette tournée. Sans parler d'autres perles scorpiones jamais auparavant entendues, du moins jouées par l'Axeman. "Lovedrive", une saveur proustienne oubliée qui ressurgit comme par magie, me replongeant dans ce we de l'été 1979 passé à la côte belge duquel je revenais, à 14 ans, avec ce 33 tours dans mes bagages. Tempus fuc***g fugit.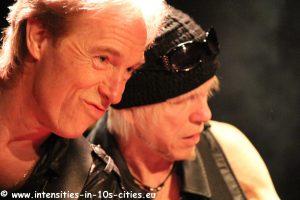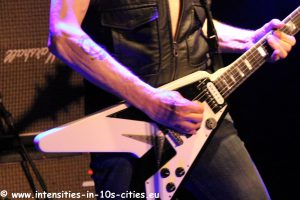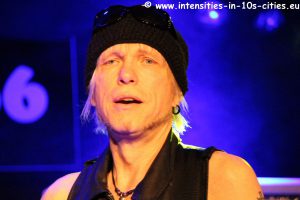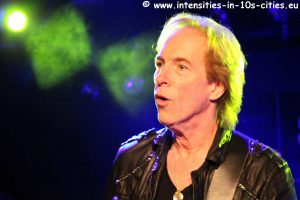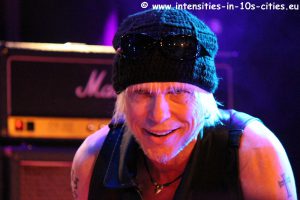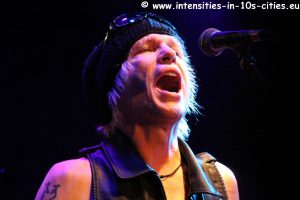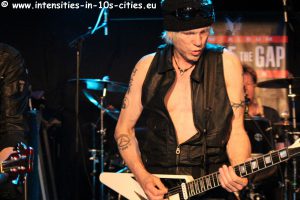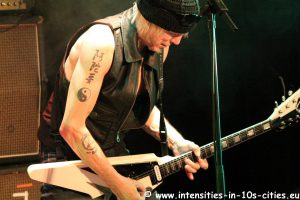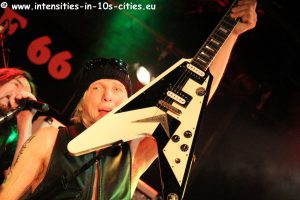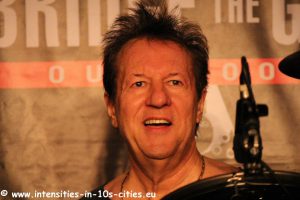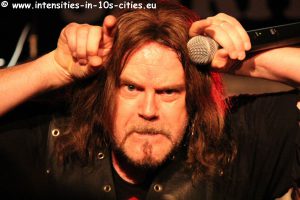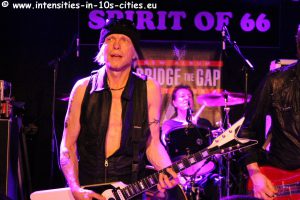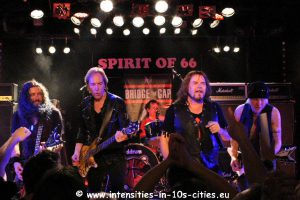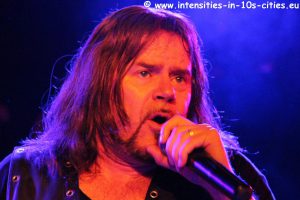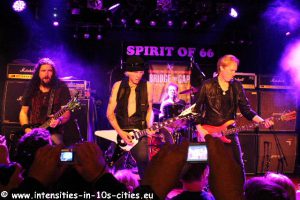 Malgré une paire de Marshall installés up-side-down (faudra un jour m'expliquer…), un son puissant et parfait emplit le Spirit soudain pris d'une fièvre testostéronée qui nous ramène au plus fort du meilleur (ou presque) d'une petite page de l'histoire du r'n'r, option classic rock couillu s'entend. La patte de l'Herman Ze German reste acérée, le beat du Francis demeure métronomé, et le doigté du Michael reste… reste… de la mort qui tue – gratiné ce soir du sourire du crémier en plus. Navigation en pleine quatrième dimension, jouissant d'une symbiose parfaite des cinq sens en pleine jubilation. Le patron Schenker aux manettes donne le tempo et guide la manoeuvre d'un simple regard appuyé vers ses comparses ou d'un hochement de tête à peine perceptible. Arc-bouté sur le manche de ses flyings bien calées entre ses jambes, il adopte la posture qu'on lui connait depuis des décennies. Et si ce n'est pas une posture, c'est qu'il est né avec des Dean entre les cuisses, for sure. On a ce qu'on mérite entre les jambes..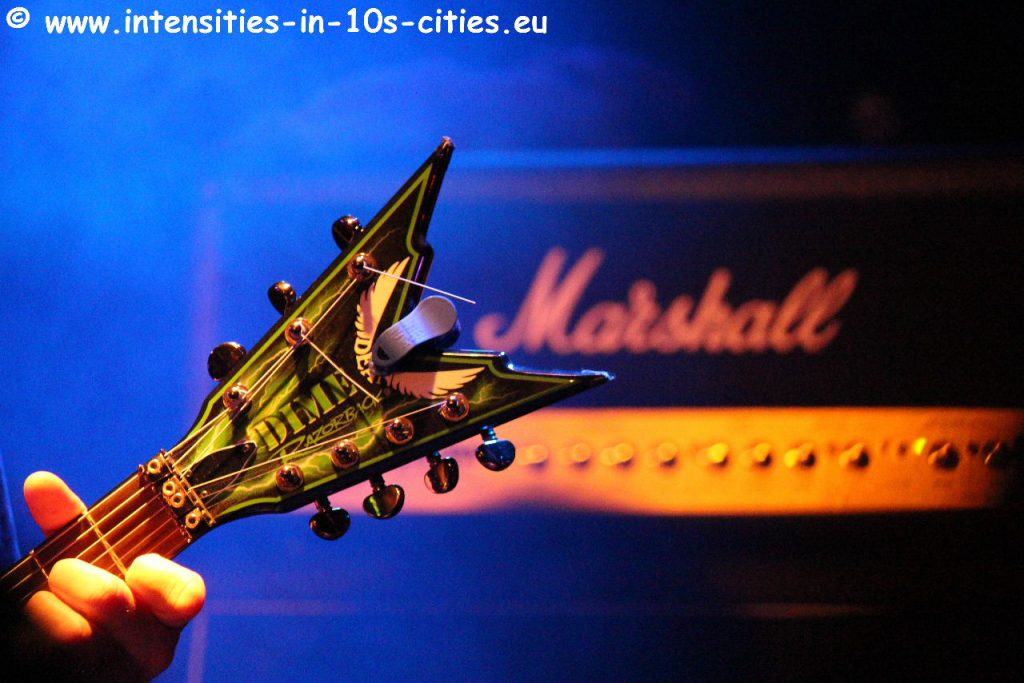 Tout y passe, 110 minutes durant : l'espace-temps est absorbé par un trou noir, à l'instar de ces rares soirs où la perfection semble tout simplement être de ce bas-monde, et l'indulgence notoire. D'aucuns avanceront que la rythmique n'était quand même pas celle de "Strangers in the Night" ou que la griffe du frêle (squelettique?) Schenker s'est p(l)atinée avec les ans. Peut-être, mais la rythmique de "Lovedrive" n'est pas moindre, et la platine s'avère plus noble que l'or lorsqu'il s'agit de noces. Et ce soir, ce sont les Noces de Cana à la sauce 2013 et version Spirit of 66: un de ces soirs où l'eau ne se transforme pas en vin mais bien la musique en orgasmique sublimation. Not less, not more. Veni vidi vici, se dit l'archange Michaël – de quoi lui pardonner même l'impolitesse de prendre en catimini la poudre d'escampette sans même venir s'en jeter un au bar en fin de set, c'est dire. Alea jacta est.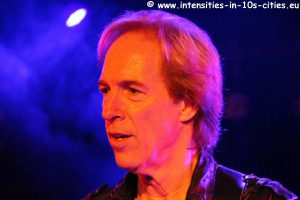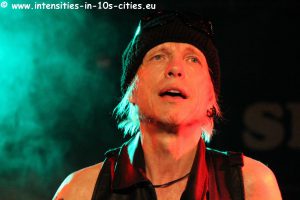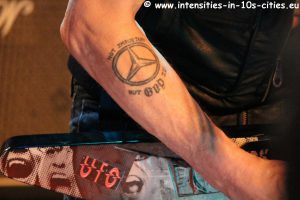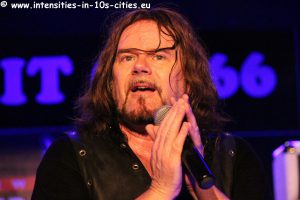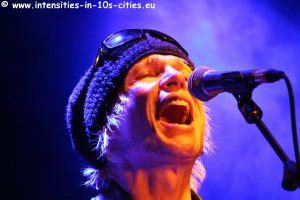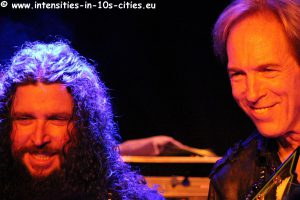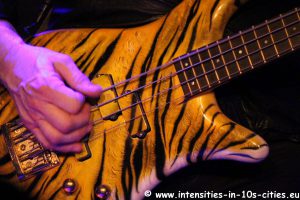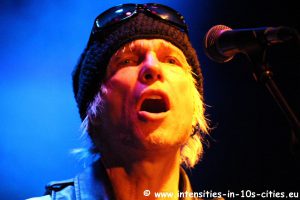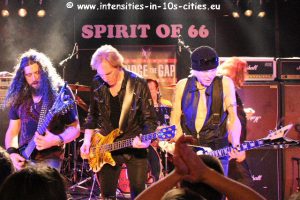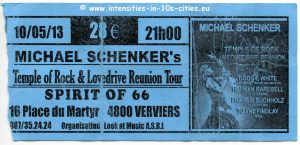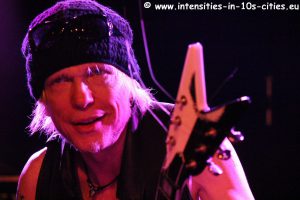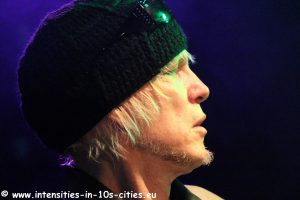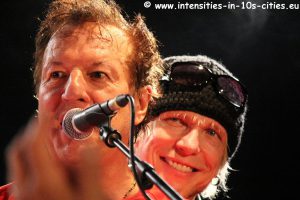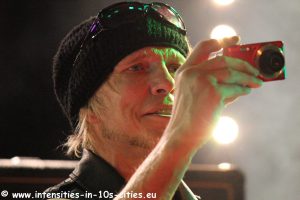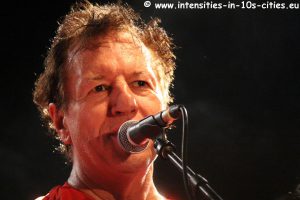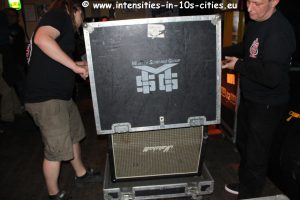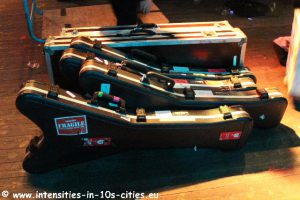 Prions maintenant St-Michael que ce ne soit déjà pas le plus beau concert de l'année, celle-ci étant encore bien longue ! Savoir que dans le mois qui vient Uli Jon Roth puis UFO fouleront ces mêmes planches, et l'on se surprend même à se demander de quelles miettes les murs devront se contenter…
On en oublierait presque ABSOLVA qui, à 21h00 tapantes, débutait son set pour chaudement préparer le terrain durant près de 3/4 d'heure : un trio d'excellente facture qui nous offre une bien belle prestation dans la plus pure veine British Steel. S'ils n'ont pas vraiment inventé le style ni la poudre, ils connaissent le dosage adéquat pour la faire parler sans même utiliser de mèche. Comme quoi avec ces Anglais, la formule n'a non seulement pas de beaux restes mais encore mieux : un bel avenir. A suivre, à suivre…