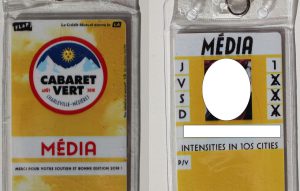 A tous saigneurs, tout honneur: dans le joyeux bordel de l'ambiance des arts qui se mélangent, qui s'entre-croisent et qui s'hermaphroditent au Cabaret Vert, le pseudo punk numérique de SHAKA PONK fait partie des valeurs sûres en ce 25 août 2018. De nos valeurs sûres, tant il y en a ici.
De retour cette année avec The MonkAdelic Tour, le live demeure spectaculaire, tout en performances technologiques et scéniques. Bien que SHAKA PONK soit proche des convictions du Cabaret Vert en matière de développement durable, on ne calculera cependant pas l'empreinte écologique du show. Et quel show…!
Avec le punk-rock saignant de POGO CAR CRASH CONTROL qui ouvre plus tôt dans la journée les hostilités sur la grande scène, on peut se demander s'il y a un pilote dans le gros son. Rien qu'avec le nom, on a compris que ça allait être brutal. Un peu comme être passager du bus de Speed à l'approche d'un embouteillage. On ne sait pas si les gars ont passé leur permis, mais ce qui est sûr, c'est que leur punk garage sauvage chanté en français est parfaitement contrôlé, complètement dingo et que c'est un de nos coups de coeur du festival.
Cerise sur le gâteau, ce n'est pas une mais deux prestations de POGO CAR CRASH CONTROL que les programmateurs nous réservent. Une première en début d'affiche sous le soleil de la mainstage du festival, et une seconde en soirée sur la minuscule scène Razorback dans un décor à la Mad Max orné d'affiches r'n'r vintage qui, la nuit tombée, vaut à lui seul le déplacement.
POGO CAR CRASH CONTROL, c'est un peu le cheveu dans la soupe de la programmation 2018 du Cabaret Vert. C'est aussi le cheveu sur la langue, celui qui a le charme qui dénote dans l'univers parfois trop mainstream des gens propres sur eux et qui articulent distinctement…
A mille lieues des insipides, inodores, incolores et inoffensifs dandys versaillais de PHOENIX, trop doux et trop légers (… trop NRJ pour situer), et bien loin du décevant post-punk soit-disant corrosif de PROTOMARTYR pourtant direct from Detroit, les locaux de BLONDSTONE décoiffent, prêts à t'abattre comme un viel arbre à coup de stoner rock, faisant renaître la grande scène US des années 90.
A l'instar de POGO CAR CRASH CONTROL programmés eux aussi en début de journée, le bonheur anodin des festivals réside bien dans la satisfaction de toutes ces découvertes. De véritables pépites se dissimulent parfois dans l'anonymat d'une programmation éclectique comme l'est celle du Cabaret Vert, et BLONDSTONE est de celles-là.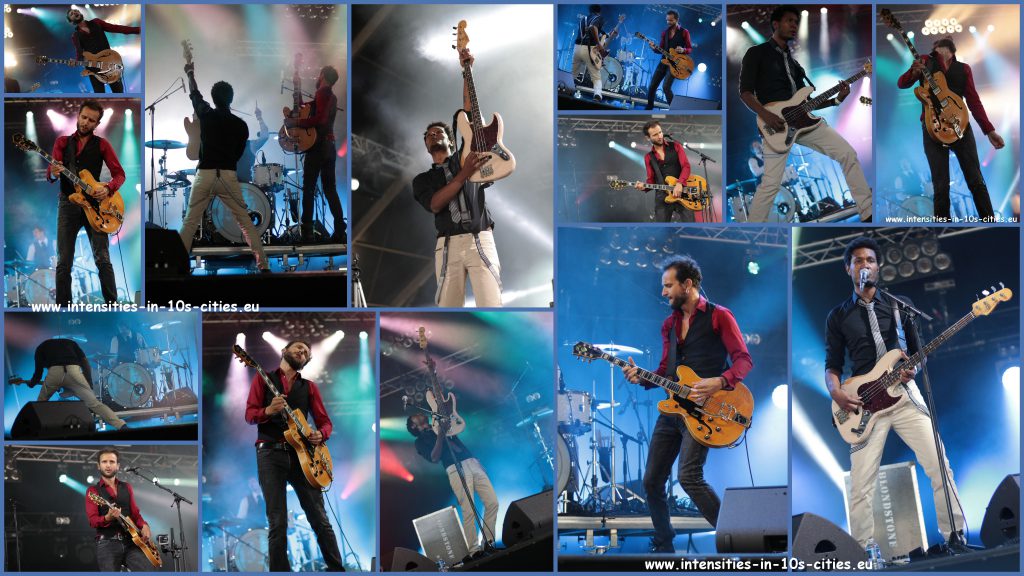 On s'attendait à un gros carnage d'IDLES. Ce fut au contraire une grosse déception: pas de murs de guitares, et un chant plus faux (horriblement faux !) que hargneux… Décevant. Tout le contraire du contry-rock des jeunots de THE NUDE PARTY: arrivant du fin fond de leur Caroline du Nord, mauvais gars à leurs débuts, ils nous replongent dans une époque old school, tout à la cool, avec un rock nuancé de country, entre cow-boys et 60's. Ambiance garantie !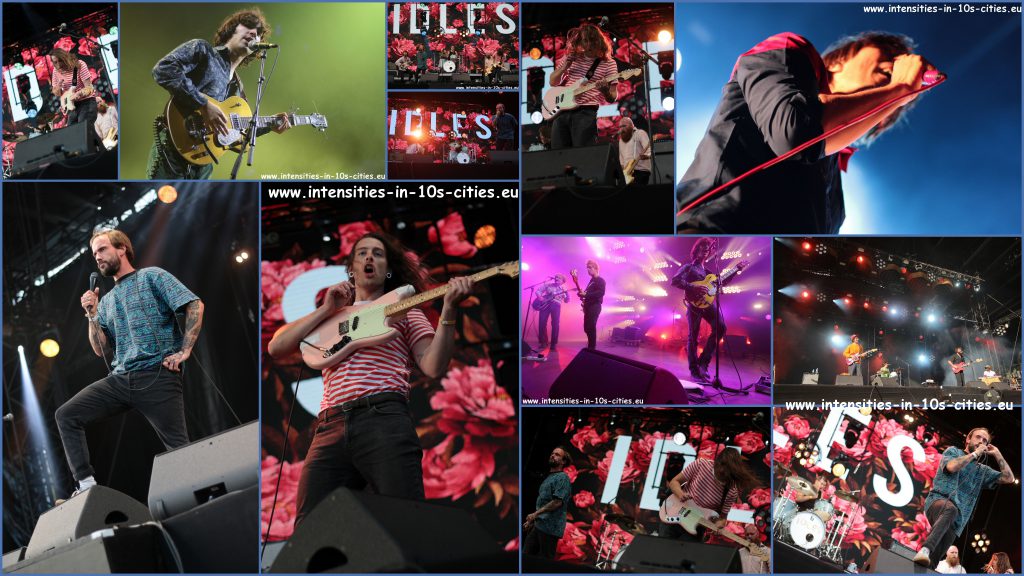 RON GALLO et son gros rock low-fi, bien garage, qui gratte et qui est gras comme un hot dog (parait-il) ne nous transcende pas. Tout comme MOANING, référence en matière de post-punk et de noise sur un flot de guitare qui chialle et une batterie qui bombarde: ça c'était sur papier…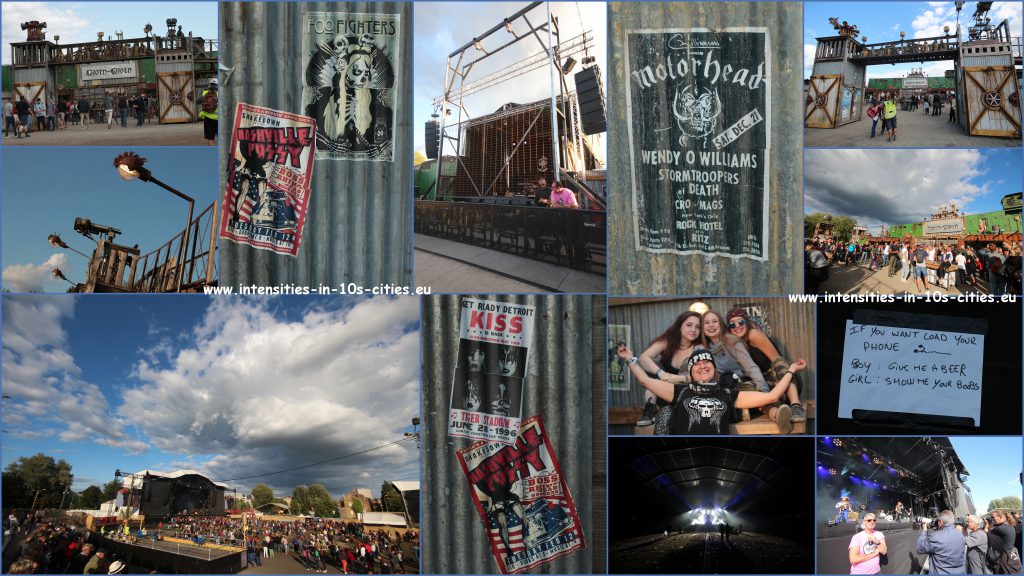 ARCHIE & THE BUNKERS arrivent de Cleveland avec leur son garage punk: mais on est très (trop) sage quand on a 17 ans, et sans guitare ni basse (juste une batterie et un clavier Rhodes !). Décidément, le Cabaret Vert sort vraiment de l'ordinaire, au point de nous faire préférer la programmation de tous ces bands français aux groupes venus direct from USA: ça, franchement, faut l' faire, nom d'un Ardennais ! Rendez-vous l'année prochaine pour de nouvelles découvertes…