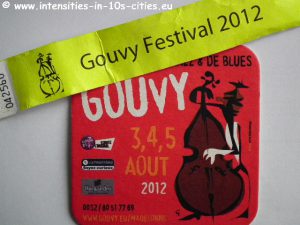 Alors que la pluie se fait déluge au-dehors, la moiteur sous le chapiteau devient fournaise : GERRY McAVOY's Band of Friends embrase les planches et boute le feu à tout le bastringue. Mais nom de Dieu, il fallait programmer ce power trio en fin de soirée pour squetter l'baraque et non pas si tôt dans la programmation de cette fin d'après-midi ! Près de deux heures de show alors qu'on est en plein festival, a-t-on déjà vu ça ?! Autant dire que la durée exceptionnelle de cette prestation du même acabit donne la couleur et surtout le tempo de cette baffe cinglante, de cette gifle mémorable, de cette raclée magistrale. En fermant les yeux, c'est bien Rory GALLAGHER sur les planches qui fait suer le chapiteau et mouiller les t-shirts : même voix quasi, même gueule presque, même timbre, même son de guitare, même toucher, même explosion : ce n'est pas un feu d'artifice, c'est carrément Broadway ce soir. Le fils spirituel (ou naturel, qui sait ?) du guitariste le plus prolixe que l'Irlande ait jamais enfanté est en train d'écrire une page de l'histoire du Gouvy Blues Festival, c'est sûr.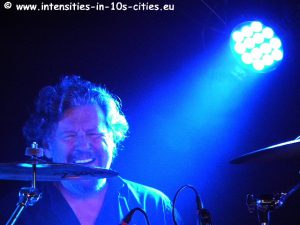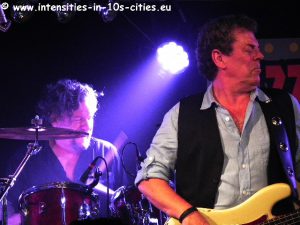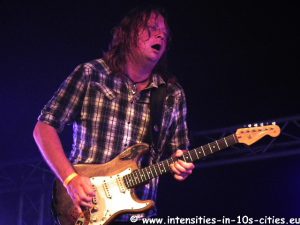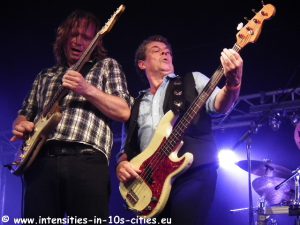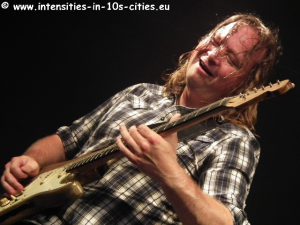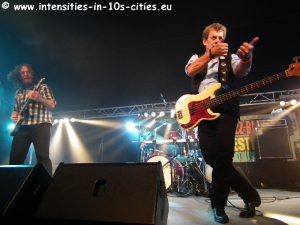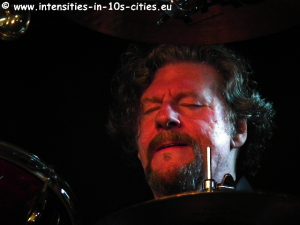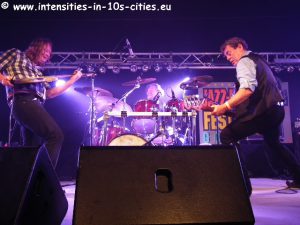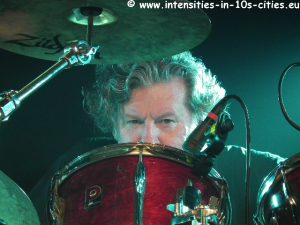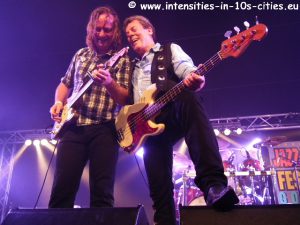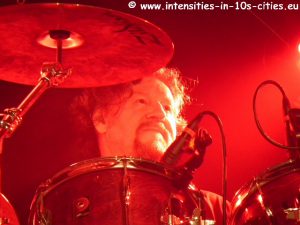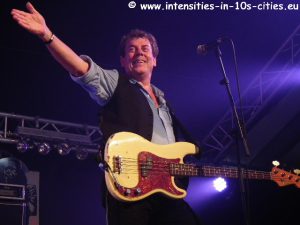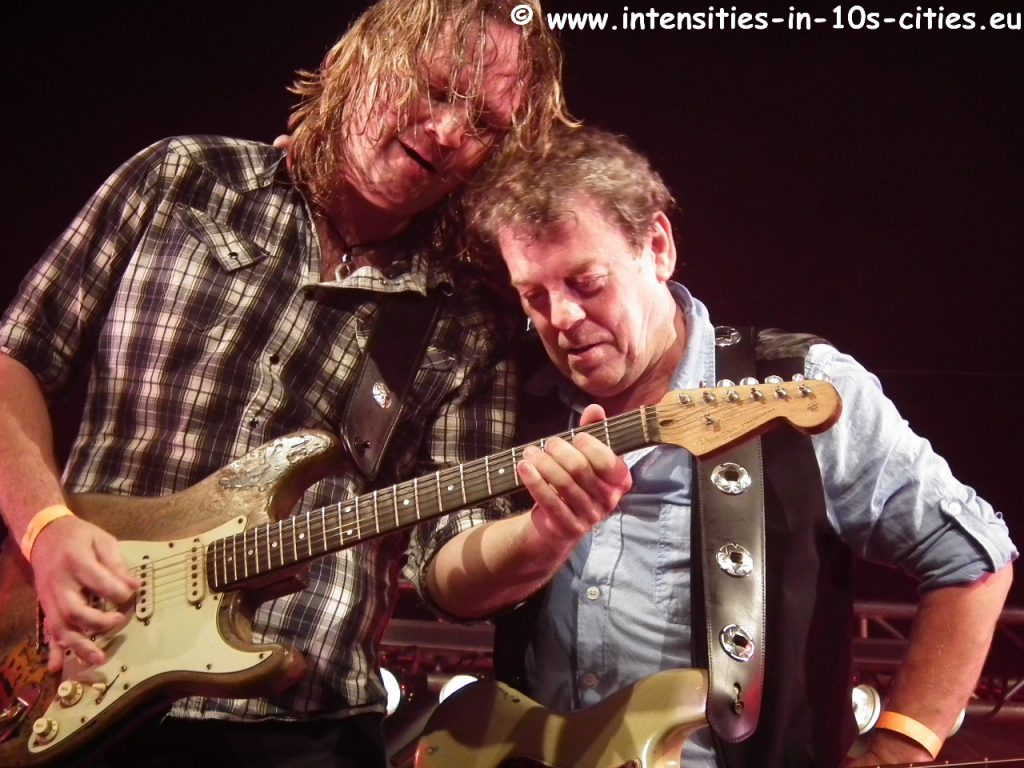 N'est pas Rory qui veut, mais le brave (paix à son âme) doit se taper un sacré bel orgasme là-haut en contemplant ce tribute à lui-même tout à fait hors du commun. Il est vrai que la rythmique est la sienne, avec Gerry McAvoy qui fut pendant 20 ans son bassiste, accompagné de Ted McKena son batteur (qui officia également au sein du Michael Shenker Group et pour Ian Gillan notamment). Autant dire des pointures qui ont de la bouteille. Et cette voix, cette guitare, ce show : ce Marcel SCHERPENZEEL est la réincarnation tout craché de Gallagher. Rory, ton parfait ersatz band a touché terre ici à Gouvy, alléluia !
Ayant eu la chance de ne voir Rory qu'une seule fois sur scène à la Luna de Bruxelles un beau et grand soir de 1994 (voir All The World is a Stage – Chap.1), quelques semaines avant qu'il ne parte rejoindre Jimy, Jim, Phil, Bon et tant d'autres là-haut pour un jam sans fin, la prestation de ce soir ne peut que raviver la blessure de la jouissance perdue et ne rendre que plus abyssal encore le vide qu'il a laissé avec son aller-simple pour Paradise City. Quand le tonnerre gronde et que les éclairs trouent le ciel, ce n'est pas le Bon Dieu qui joue au bowling, comme on le dit aux petits enfants. Non, c'est Rory qui jamme avec Phil et John. Non, décidément non, Gerry McAVOY's Band of Friends devait être programmé à 22h00 pour trouer la nuit, exploser le chapiteau et déchirer un nouveau trou du c… à ce 33ème Blues Festival de Gouvy, pas à l'heure de la tarte du dimanche, nom de Dieu.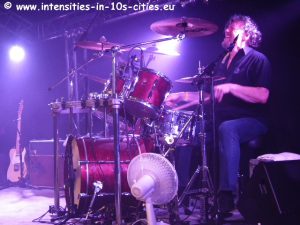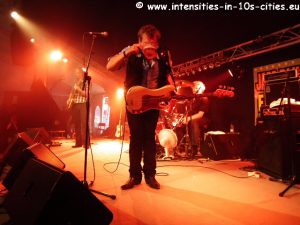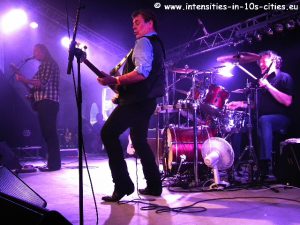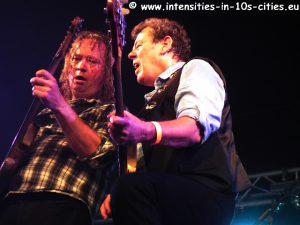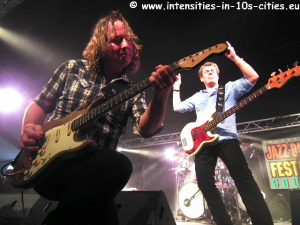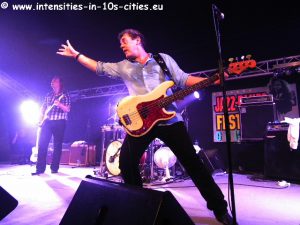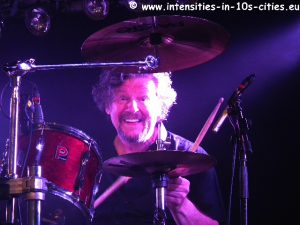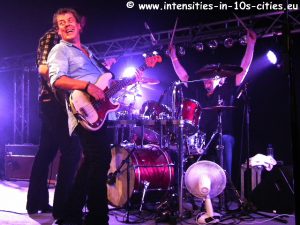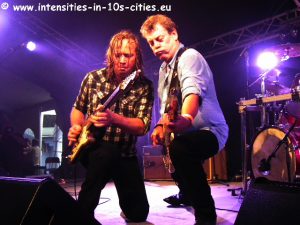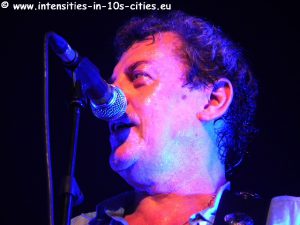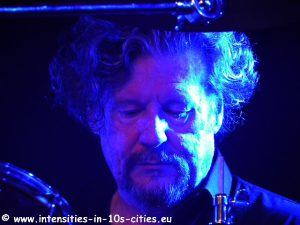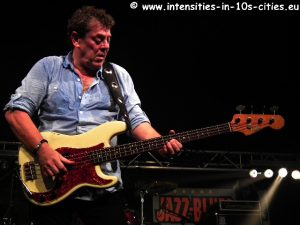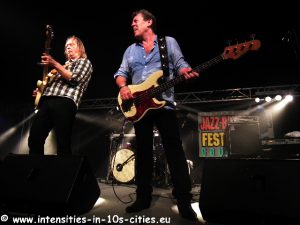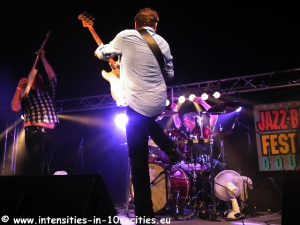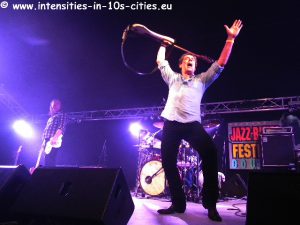 Cette véritable démonstration de force écrase tout le reste de l'affiche : après cet orgasme, le monde peut s'écrouler, la terre peut s'arrêter de tourner, n'importe qui peut monter sur scène, ce ne pourra pas être que mièvre et fade. Même John LEE HOOCKER jr qui s'en suit (funky au possible) et en fin de soirée Big Pete PEARSON & The Gamblers – Arizona's King of the Blues. Vénérable vieillard sans âge et tout de rouge vêtu en tête d'affiche, son blues chaleureux et tout ce qui hume bon le Texas profond n'est décidément pas inscrit dans le bon créneau horaire : le raz-de-marée Rory Gallagher de début de soirée n'a rendu que plus terne et sans épice la programmation qui s'en suit. Post coïtum animal triste.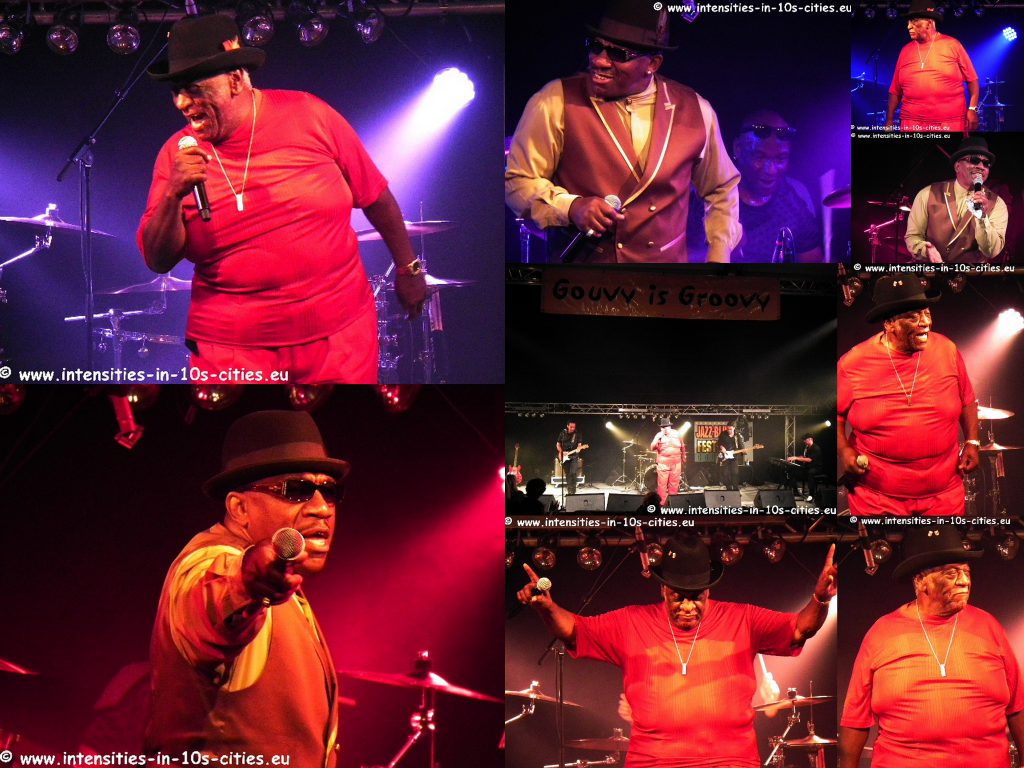 La journée avait néanmoins commencé hot avec la charmante et chaude Clare FREE et son Blues Quartet qui ouvrait les festivités de milieu d'après-midi. Elle a des c… et joue comme un mec, cette nana ! Quel plus beau et plus percutant compliment adressé à une joueuse qui réussi à faire gémir sa gratte et rendre son blues aussi sexy que son appeal ? Après les trois graisseuses de Blues Caravan l'année passée, c'est une autre sexy girl que le Claudy nous dégotte cette année pour échauffer les braguettes autant que les oreilles. Total respect, Ma'mzelle.
Repli stratégique en fin de soirée sur le club aux couleurs noir-jaune-rouge où TEX nous en met littéralement plein la vue, une facilité de toucher de guitare qui frôle le rarement vu, accompagné par une rythmique parfaite. Il faut dire qu'un autre power trio avait déjà chauffé les murs à blanc plus tôt dans la soirée : LIGHTNIN' BUG était un hors d'oeuvre de choix pour un plat d'autant plus consistant ensuite ! Il n'y a pas à ch…, les power trios restent la configuration par excellence – et la preuve éclatante nous en est encore amplement donnée ce dimanche dans ce petit coin de paradis sur terre.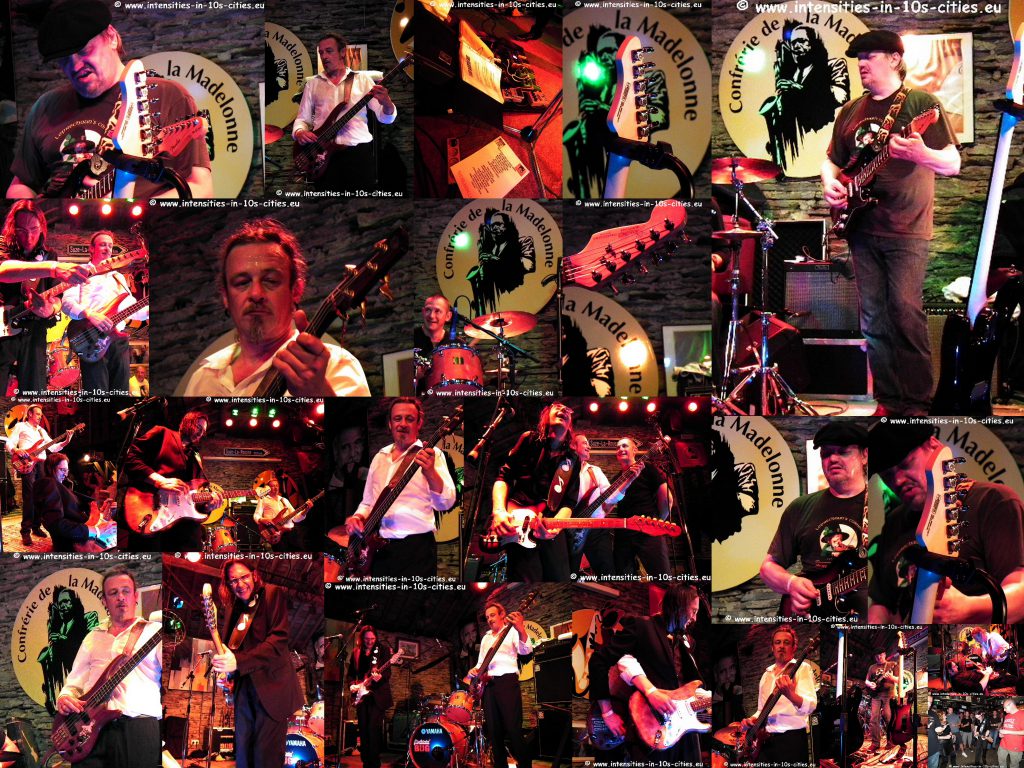 Previous Gouvy Blues pix & reviews @ (All the World is a Stage, Chap. 1: The Vintage Years 1978-2011)