Nous sommes pas moins d'une vingtaine (!) à rallier la Rockhal pour cette soirée exceptionnelle. Le club est sold out – pas spécialement pour Pure Reason Revolution qui assure la première partie, mais bien pour Steven Wilson et sa bande qui nous gratifient de deux heures de pur bonheur, de perfection et de maestria. Pieds nus comme à son habitude, Wilson nous délivre un set balayant majoritairement les trois derniers albums de Porcupine Tree et l'une ou l'autre vieillerie. Pardon: l'une ou l'autre Old shit, comme il le dit lui-même, annonçant par ailleurs que ce sera avec du new material qu'il faudra compter pour leur prochaine venue.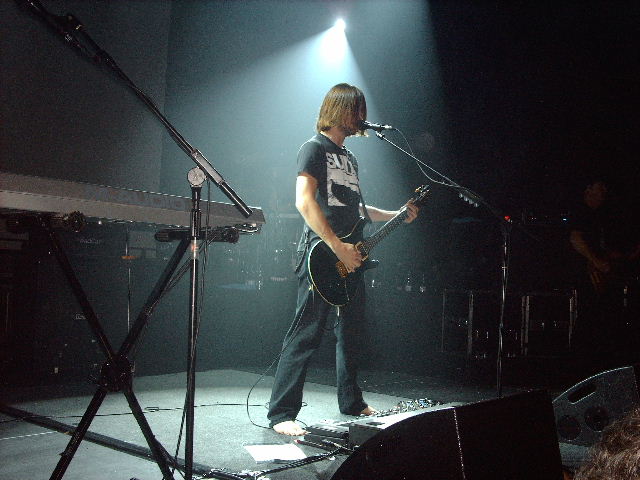 Photos (c) – Use only with mention of www.intensities-in-tens-cities.eu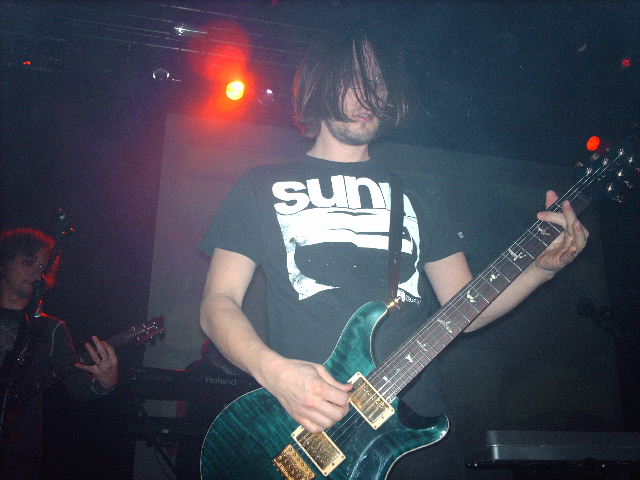 John Wisley est bel et bien présent en guest – mais est-il encore à considérer comme tel? Que serait en effet Porcupine sans sa gratte et sans ses superbes vocals ?

Photos (c) – Use only with mention of www.intensities-in-tens-cities.eu
Balançant constamment le public entre douceur et lourdeur, entre plume et enclume, les deux bonnes heures que dure le set enflamment la salle. Décidément non, il n'y a rien à jeter dans Porcupine. C'est comme dans le cochon: tout est bon. A la différence près qu'ici tout n'est pas bon mais tout bonnement et simplement… parfait. Quand il n'y a pas d'autres termes, il faut appeler un chat un chat, et surtout un porc-épis un porc-épis. Et ce son, cette sonorité, cette acoustique du tonnerre: comment est-ce Dieu possible de ne pouvoir figer le temps lorsqu'on atteint de la sorte le nirvana sur terre?? Et puis, ils sont si rares ces concerts où pas même une barrière ne tient à distance le public de la scène: tout un symbole, tout un programme. Même les photographes accrédités étaient en plein public…

Photos (c) – Use only with mention of www.intensities-in-tens-cities.eu