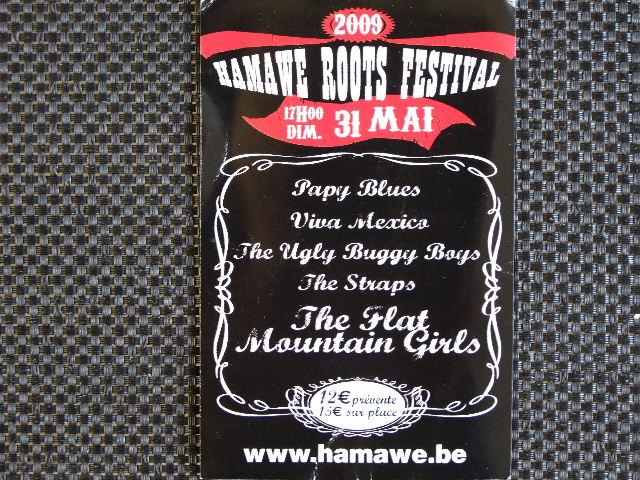 Un grand moment familial de bonne humeur, de simplicité, de convivialité et de ripaille, cet annuel rendez-vous gaumais à l'Hamawe Roots Festival. Chapeaux de cow-boy et santiags de rigueur pour quelques pas de square dance (sans renverser l'Orval, s'il vous plait). The Ugly Buggy Boys mettent le feu au chapiteau avec ce qu'ils affirment inspiré par le doux ronflement des Massey Ferguson: quelque chose qui n'est pas vraiment de la country, ni du swing, ni du hillbilly, ni du rockabilly, ni du country blues, ni du boogie mais plutôt un mixed entre le hard rock des années 1920 et le western swing de demain comme ils disent ! Bref, de quoi oublier vite fait bien fait le mariachi de ces mexicanos de Viva Mexico qui précédaient. Pour suivre, The Flat Mountain Girls qui nous viennent en droite ligne des montagnes de l'Oregon et qui hument bon le far-west et l'Appalachian Old Time Square Dance. The Straps, les locaux Bluegrass Old Time Cajun, clôturent l'affiche avec en apothéose un final endiablé où se retrouvent réunis pour un méga-jam on stage tous les bands de la journée (!)… accompagnés au triangle ou aux maracas par les politiques du cru (!!), le Gouverneur coiffé d'un stetson en premier.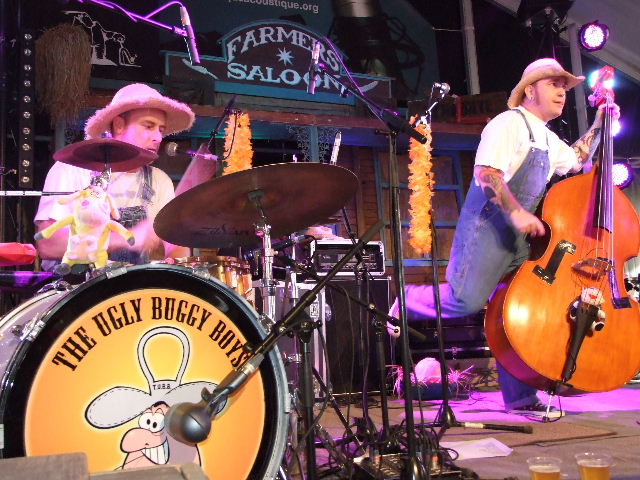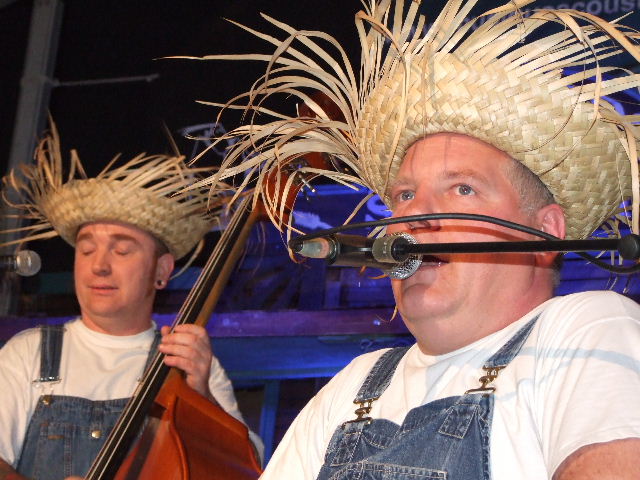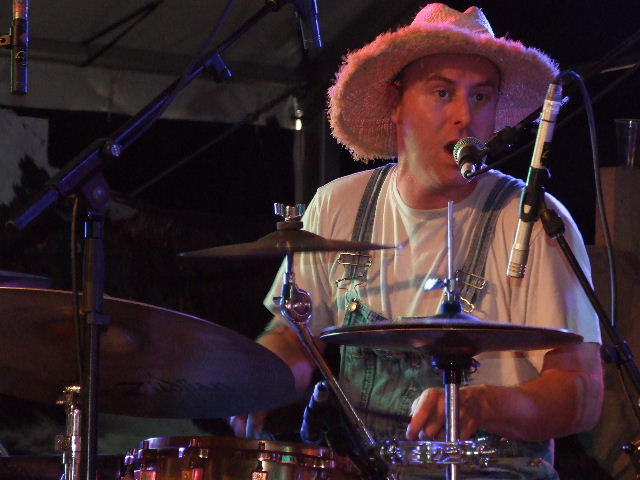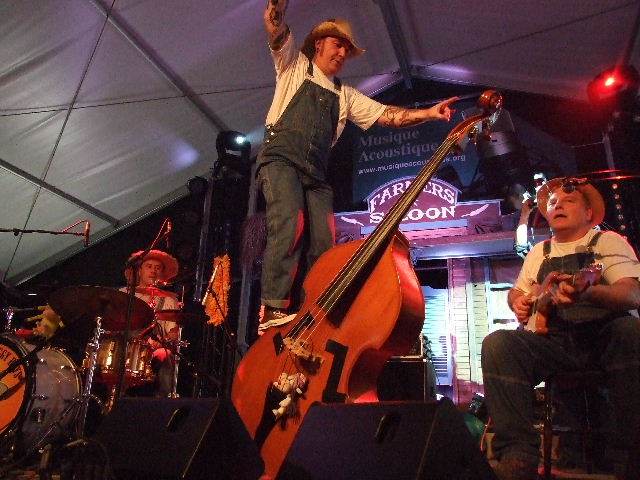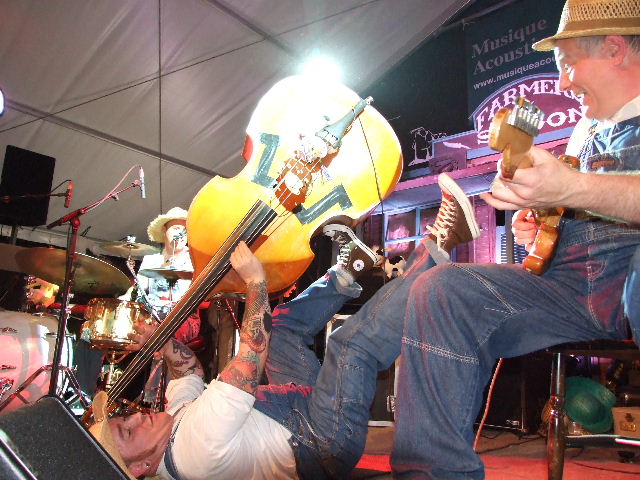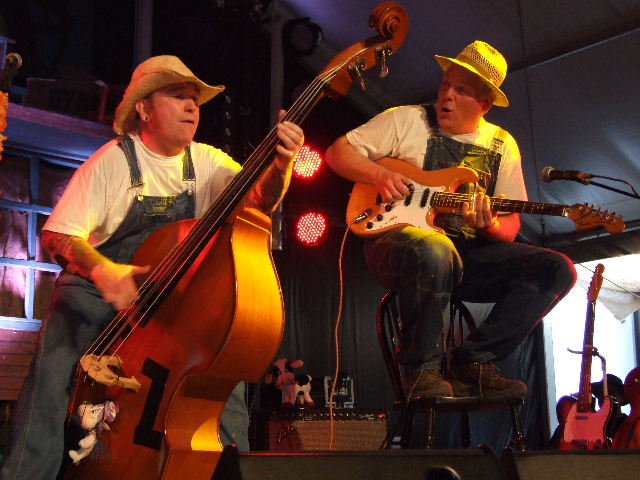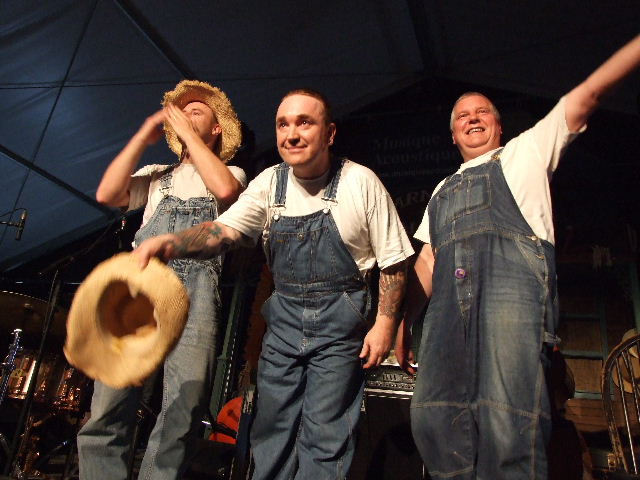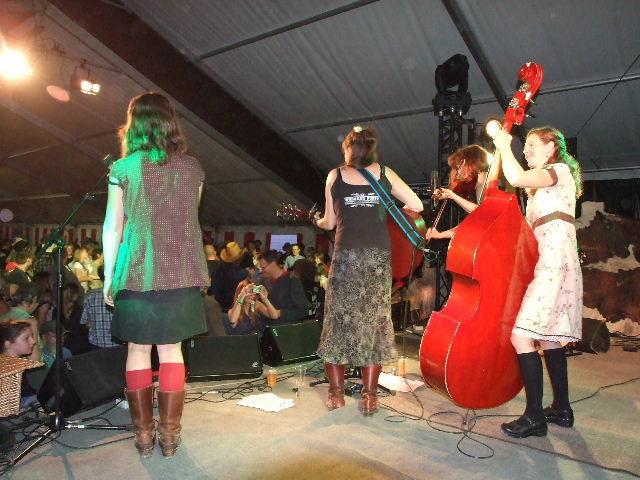 Photos (c) – Use only with mention of www.intensities-in-tens-cities.eu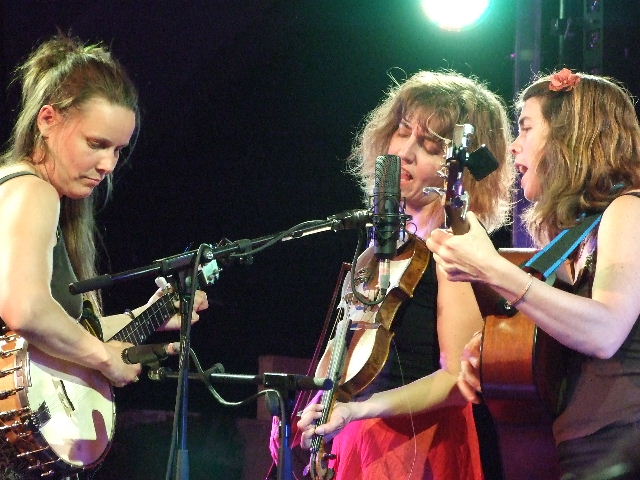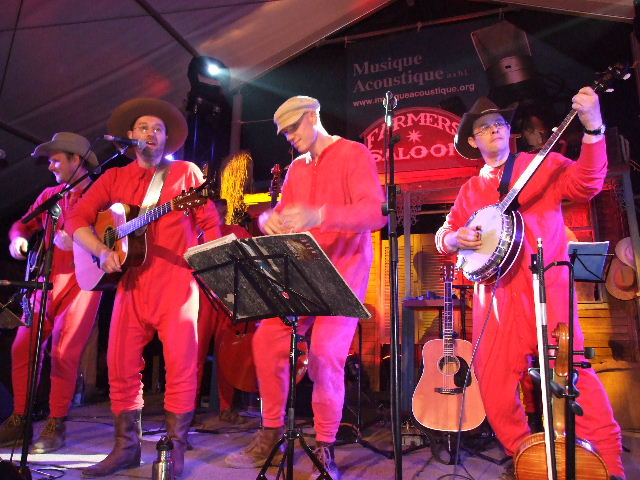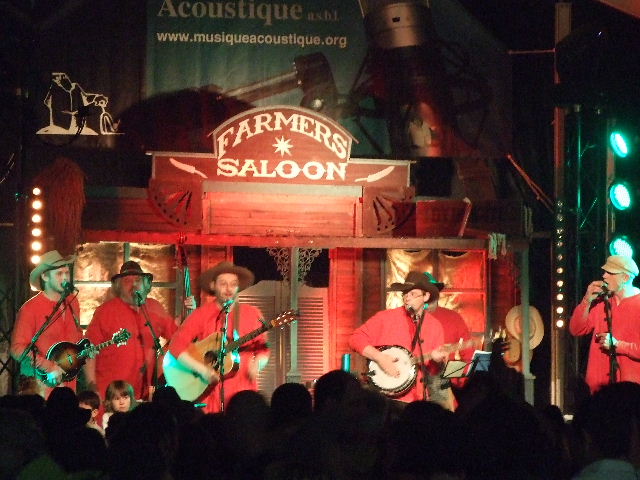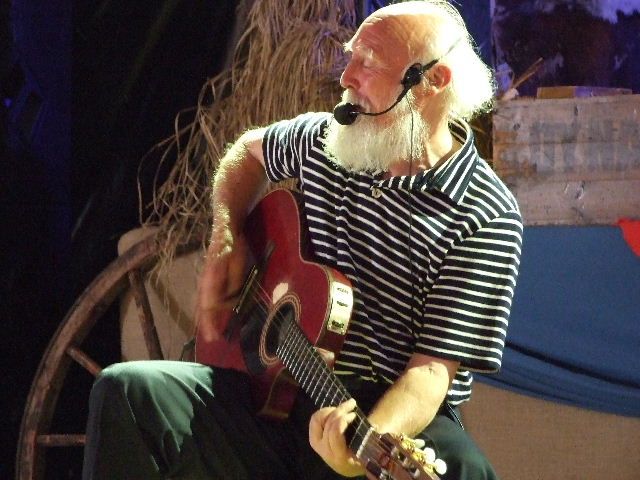 Mention plus que toute spéciale à Papy Blues qui ouvrait les hostilités en début de festival, seul à la gratte et assis sur son ampli à accus, en reprenant de main de maître les classiques des classic rocks. Il nous ressortira le grand jeu tout au long de la soirée – coiffé de mon chapeau ! – entre deux bands, sous les vivas intergénérationnels amplement mérités : quand Papy fait de la résistance, il ne fait pas les choses à moitié, le bougre : su-per-be !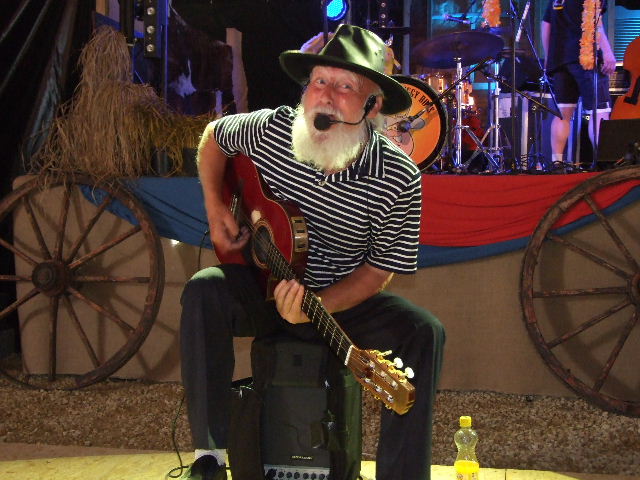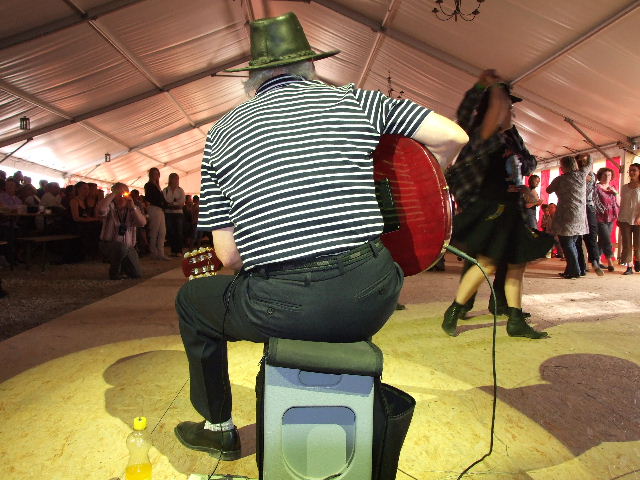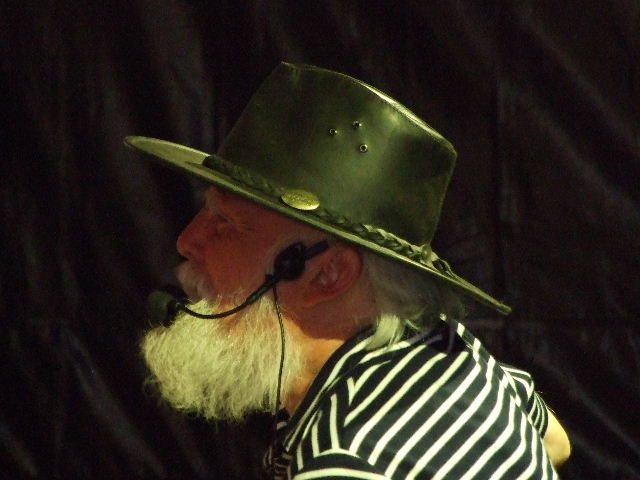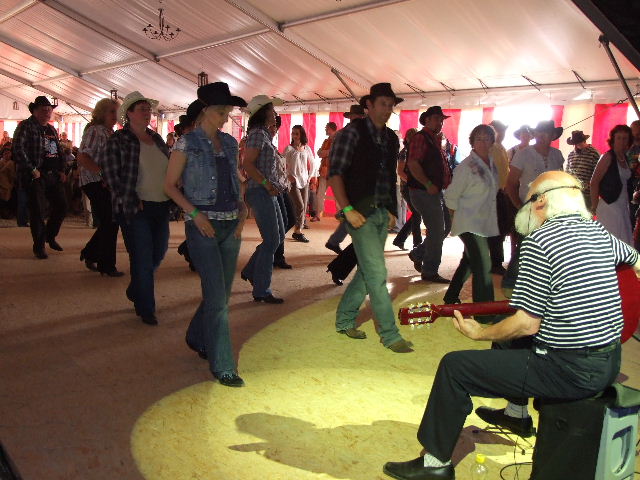 Photos (c) – Use only with mention of www.intensities-in-tens-cities.eu