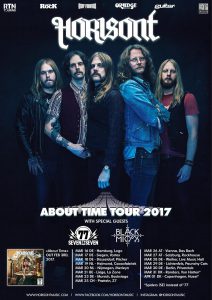 Nous étions tombés sous le charme de 77 lorsque ces Hispaniques totalement déjantés avaient ouvert pour Michaël Schenker à la Rockhal en novembre 2015. Nous nous étions alors juré de ne pas rater l'opportunité de les revoir lors d'un de leurs prochains passages dans la (grande) région. Dont acte ce soir à La Zone de Liège, une cave tout ce qu'il y a de plus sombre, presque glauque mais surtout très, très rock'n'roll.
Annoncés pourtant en milieu d'affiche entre BLACK MIRRORS et HORISONT, ce sont finalement les Espagnols qui ouvrent le bal sur une scène bien trop étroite et ô combien trop petite pour contenir toute leur rage boulimique. Quel dommage que de les voir contraints de confiner toute leur explosivité dans une salle trop réduite déjà pour absorber des décibels crachant comme pour un open air…
BLACKS MIRRORS prend haut-la-main la difficile relève du combo hispanique, poussant le curseur au moins aussi loin et aussi fort pour une démonstration tout aussi convaincante. Sales et mal sapées, leurs compositions revêtent sur scène toute la séduisante négligence qu'on attend d'un garage rock brut et mal dégrossi.
Leur spontanéité aussi rude que sans fard métamorphose la plus crasse des citrouilles en la princesse la plus affolante: bref, du garage rock aux accents joplinesques, parfois ponctué d'une grâce mélodique soutenue par des rythmes à la Queens Of The Stone Age.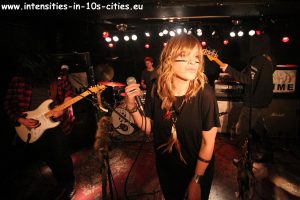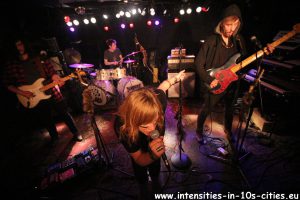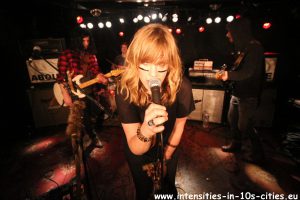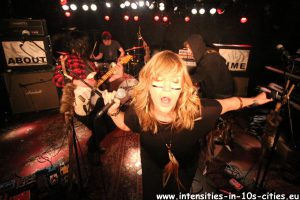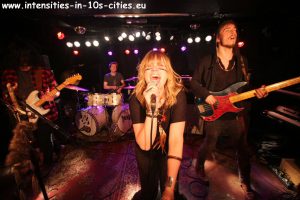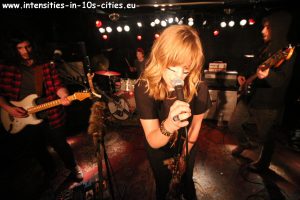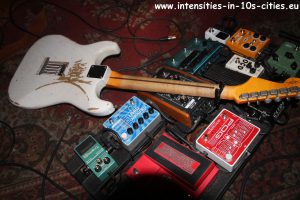 Black Mirrors se déploie entre évocations chamaniques et images fantasmagoriques. Good job, Boyz and Girl: Napalm Records ne s'est décidément pas trompé en vous signant tout récemment, mes petiots.
HORISONT assure le haut de l'affiche tout en ne tenant pas vraiment le haut du pavé: la densité et l'intensité de leur performance – ou plutôt de leurs compositions un peu trop tarabiscotées – font pâle figure. A moins que ce ne soit tout simplement la consistance du band qui fasse plutôt défaut ? Une piqûre de rappel nous sera nécessaire pour en connaître le fin mot de l'histoire. To be continued…