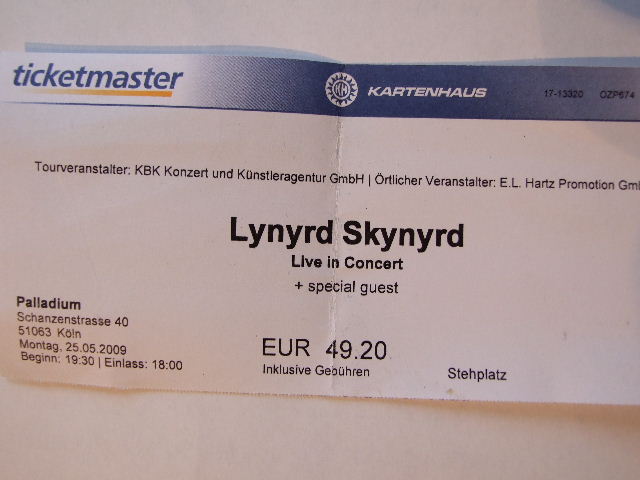 Courte tournée européenne de Lynyrd qui ignore superbement la petite Belgique. Direction Cologne donc… Julian SAS chauffe correctement le Palladium de Köln avant que le second opening band, Björn BERGE, ne vienne lamentablement dégonfler ce soufflé par un soporifique et pompant set acoustique solo. Un trop long (second) entracte couronne le tout, et ne nous met dès lors pas en condition optimale pour accueillir mes sudistes (presque ?) préférés : au vu du nombre de boys & girls portant t-shirts Molly Hatchet dans la salle, on peut dire que le combat des titans sudistes n'a pas lieu sur scène mais bien par garde-robe interposée! Lynyrd Skynyrd nous délivre un set millimètre et roulé comme du papier à musique – c'est le cas de le dire – mais bien trop court : 1h30 depuis l'extinction des feux jusqu'au démontage de la scène, c'est dire. Intense certes, assurément puissant, mais bien trop court et fort prévisible : que des classiques – les plus anciens d'entre eux, qui plus est – et aucun morceau récent ni de nouveau matériel dans la set list proposée. Des valeurs sûres donc et des morceaux rôdés depuis des lustres, ce qui enlève un peu à la magie des choses et limite la prise de risque du band qui nous livre une prestation dès lors un peu trop téléphonée (voire limite naphtaline…) à mon goût.
Photos (c) – Use only with mention of www.intensities-in-tens-cities.eu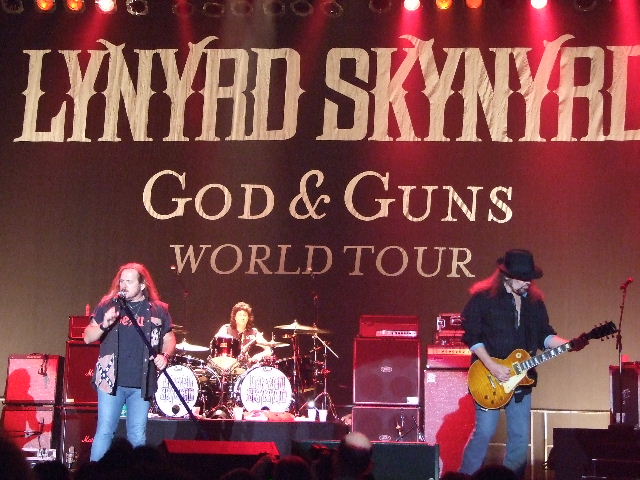 Il n'en demeure pas moins que ces classiques restent puissamment percutants et bigrement efficaces didju, que Rickey Medlocke reste un grand showman, et que 10 bonshommes sur scène (lorsque l'harmonica était ponctuellement de la partie), ça en jette un max côté visuel avec les deux choristes de surcroît… L'envolée de Free Bird lors du rappel et en clôture du show était également téléphonée, mais ça fait toujours un bien fou par où ça passe – et quatre manches de guitare côte à côte au-devant de la scène, ça fait toujours par ailleurs son petit effet. Surprise enfin que celle de retrouver Michael Cartellone (le batteur du Nuge) dans ce line-up, mais bon. The South Will Rise Again, sans doute, mais prenez le risque de nous étonner davantage la prochaine fois, les gars – sinon pour le reste, rien à redire.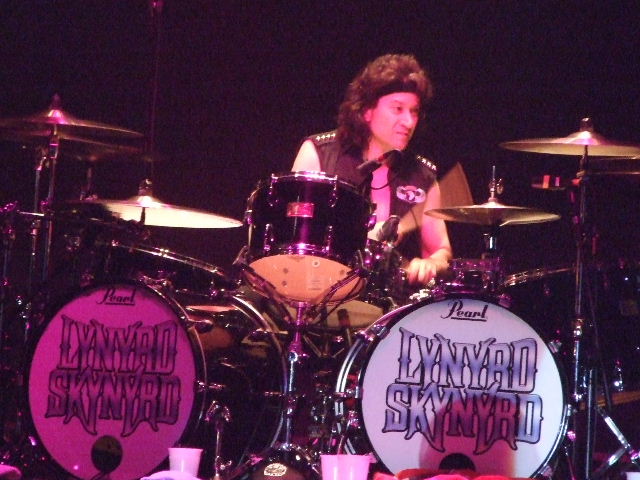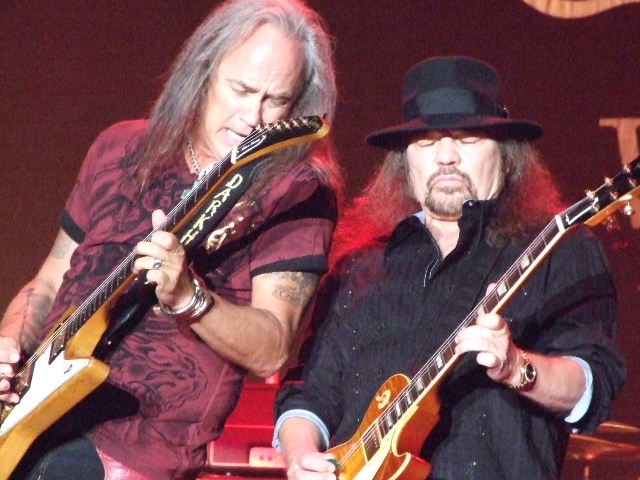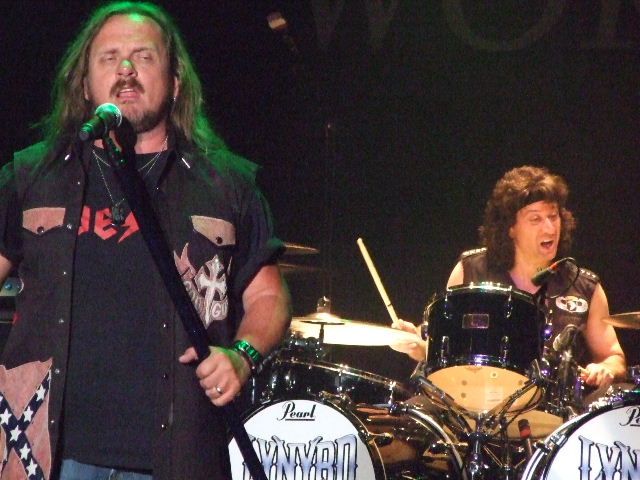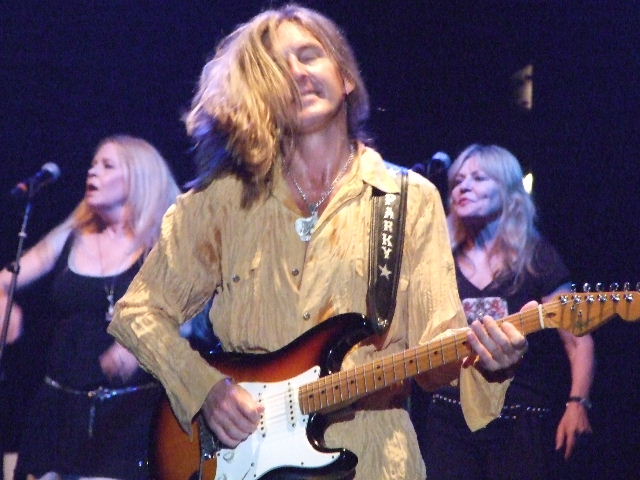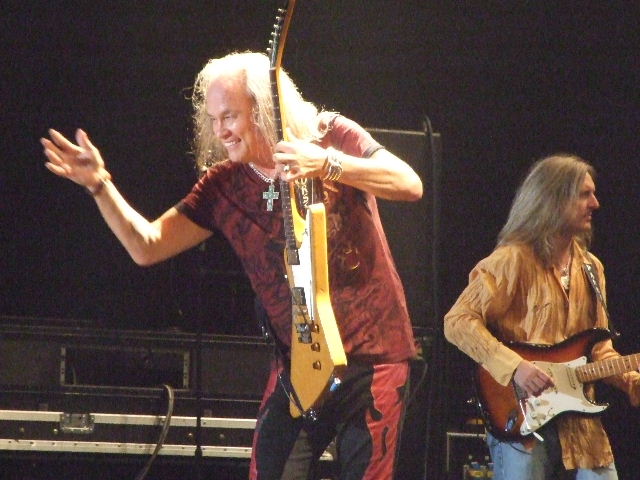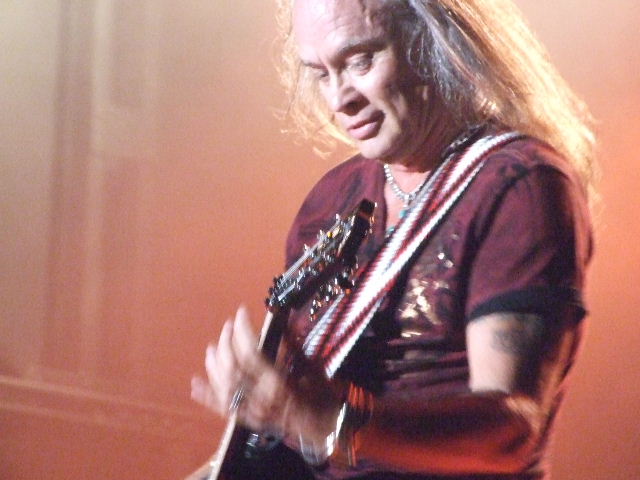 Photos (c) – Use only with mention of www.intensities-in-tens-cities.eu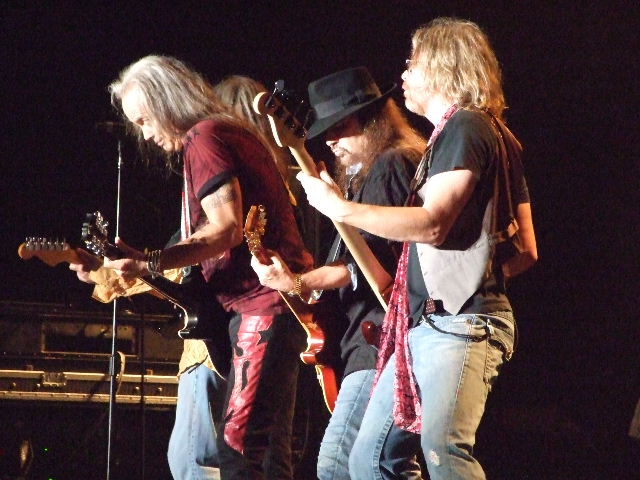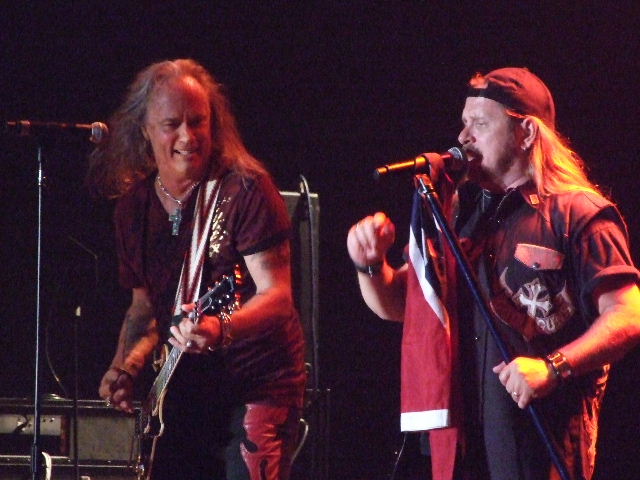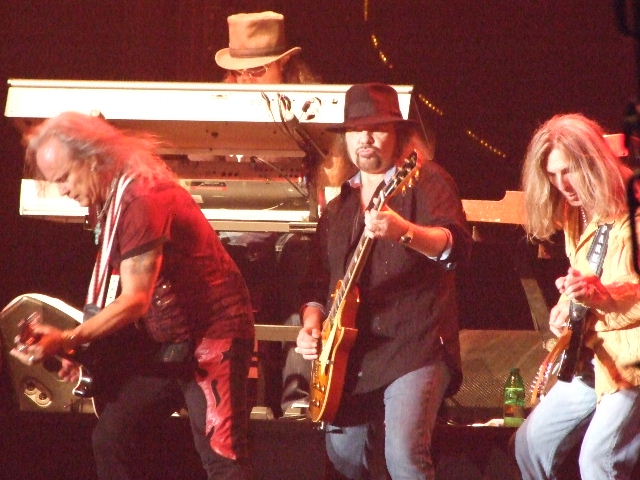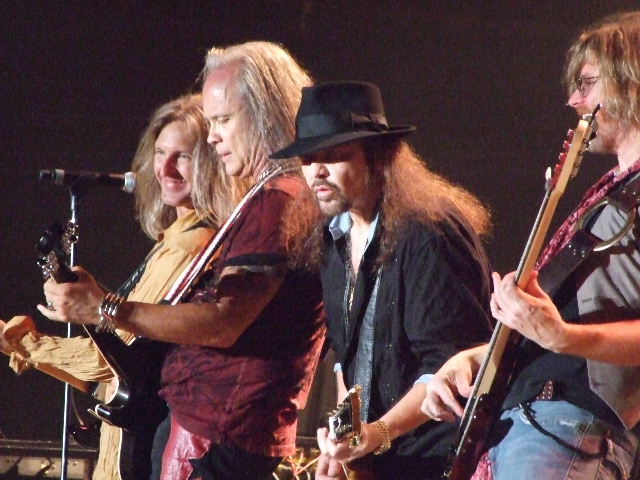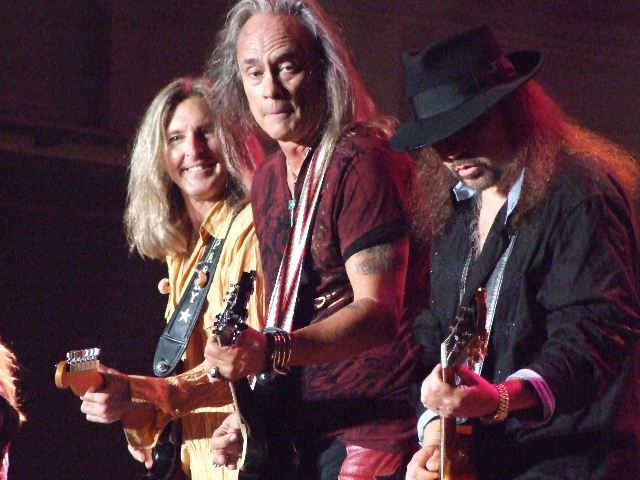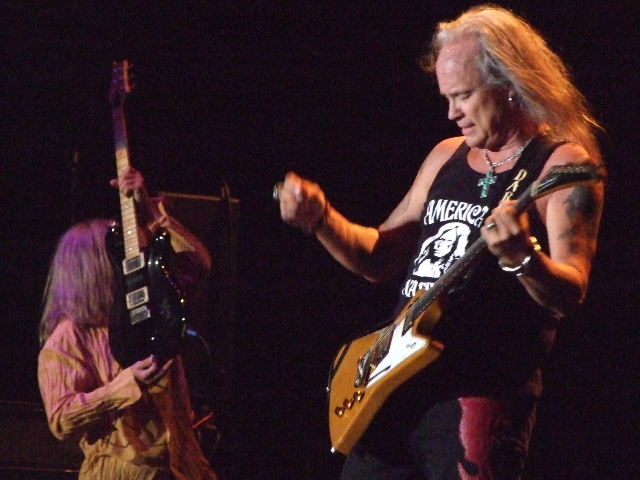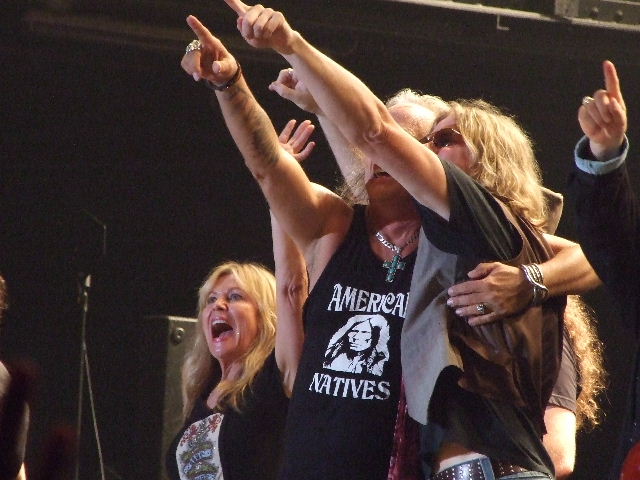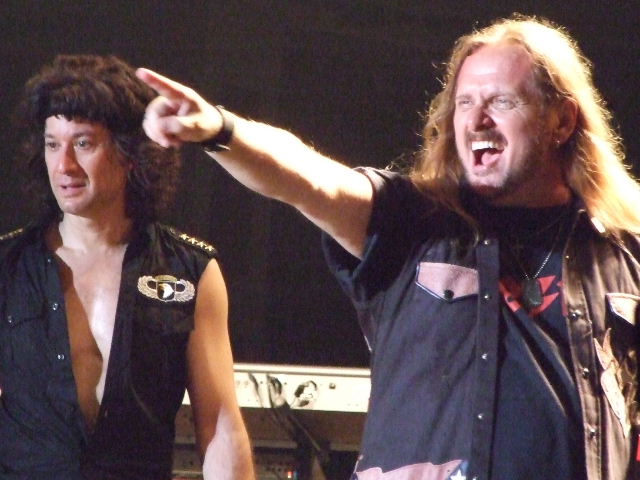 Photos (c) – Use only with mention of www.intensities-in-tens-cities.eu