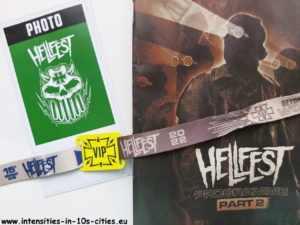 Phil CAMPBELL entouré de ses Bastards Sons nous rappelle que la statue à l'effigie de Lemmy ne trône pas ici en vain et que l'exercice musical est bel et bien une affaire de famille. They are Phil CAMPBELL & The Bastard Sons and they play rock'n'roll ! Lili REFRAIN décape à (h)ell(e) seule la Temple Stage derrière son pupitre d'où elle extirpe un son raffiné et expérimental mêlant habilement dark-folk, psychédélisme et ambient – un dédale au-delà des frontières de tout genre, aussi inattendu qu'ensorcelant.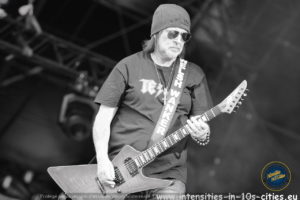 THUNDER se la joue relaxe, simple et efficace, comme s'ils allaient au bureau – la routine sans doute d'un rock'n'roll pur et stylé, jouissif et non édulcoré, preuve que ce quintet de potes a toujours un feu vivace en lui ainsi qu'une soif amicale et inaltérable d'en découdre. Quant à la 50ème (+3) et dernière tournée « Last Orders Tour » de UFO – established 1969 – elle est menée de main de maître par un Phil MOGG qui transpire toujours autant la classe, la distinction et l'élégance à l'anglaise – une carrière et une respectabilité à faire pâlir nombre de ses congénères.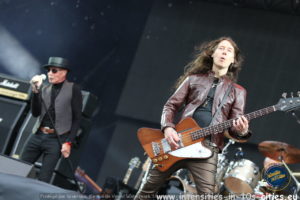 The British touch dans toute sa splendeur sert des hymnes indémodables portés au panthéon du real rock'n'roll et tire sa révérence avec la classe qu'on lui connaît en faisant feu de tout bois pour son chant du cygne. Total respect, Sir.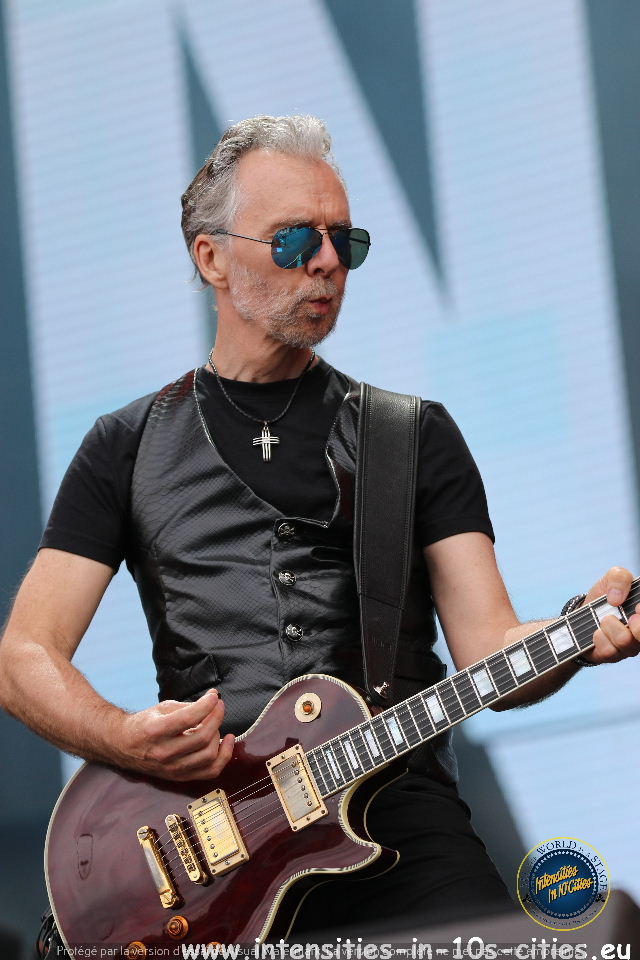 Les Islandais de SOLSTAFIR restent pareils à eux-mêmes avec un son lourd et pesant venu d'ailleurs – on adore ce black métal atmosphérique que d'aucuns qualifient de post-rock à l'intonation métallique, rock progressif ou encore post-metal (selon les connoisseurs): allez savoir ! Ambiances glaciales et mystiques, riffs étourdissants et chant renversant : une atmosphère magique et unique, tout comme l'est SOLSTAFIR. Tout l'inverse d'HELLOWEEN qui fout le brin et une bien chouette ambiance sur une des deux mainstages avec efficacité, panache et second degré qui fait du bien par où ça passe.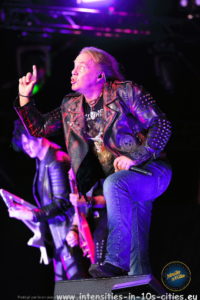 Le temps n'altère pas l'enthousiasme communicatif et la fringance des la machine teutonne toujours aussi bien huilée dès lors qu'il est question de faire résonner des hymnes frétillants. Refrains power metal, speederies sautillantes, envolées lyriques et humour potache assumé : la recette est connue et maîtrisée mais force est de découvrir en ce qui nous concerne qu'elle n'en demeure pas moins imparable. On en redemande !