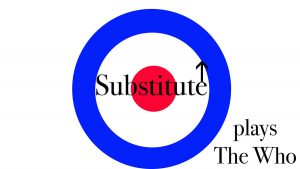 Ce soir à l'affiche : Tribute to SUBSTITUTE plays The WHO ? On ne sait finalement plus très bien qui fait quoi, et il ne manquerait plus que les Who se mettent maintenant à jouer du Substitute pour ajouter à l'effet-miroir et boucler la boucle ! Oscar Wilde himself affirmait : « Self-plagiarism is style », et c'est un peu l'impression qui se dégage de cette soirée ! Au programme, un concert en deux sets avec un son d'une pureté rarement atteinte de mémoire d'habitué du Spirit. Ne parlons pas de la puissance qui n'est pas en reste – ce n'est pas le trio au complet d'Atomique Deluxe présent dans le public qui me contredira. Et ce ne sont pas non plus eux trois qui participeront au rajeunissement de la moyenne d'âge de l'assemblée…
Sont annoncés sur les planches « Monsieur Such A Noise » (sic) et « Rudy qui pique » (re-sic), présentés comme les deux bases de ce quatuor qui, avec une espèce de Live at Leeds, nous font à nouveau revivre la magie des Who le temps d'un soir. Alors que Rudy Lenners jouait devant des milliers et des milliers de personnes pas plus tard que la semaine dernière (voir review ci-dessous), c'est au-devant de 2 ou 300 têtes-de-pipes qu'il se donne ce soir, et avec le même coeur et la même énergie. C'est également une belle occasion pour le Dr. Pire de dépuceler et de déflorer sa toute nouvelle Gibson L4. Une gauchère d'occasion au corps bombé, charnu et généreusement charpenté dont les courbures et le volume massif ne sont pas sans rappeler (fantasmer ?) un autre légendaire modèle de la marque, une jazz tout aussi machiavéliquement détournée de sa finalité première par un Gonzo couillu : la Gibson Byrdland.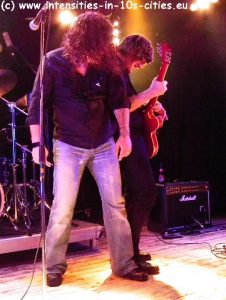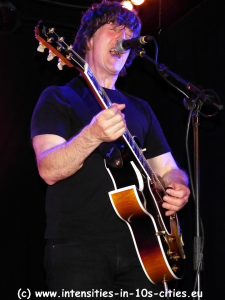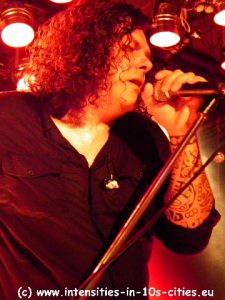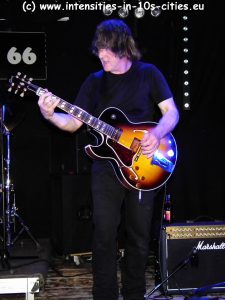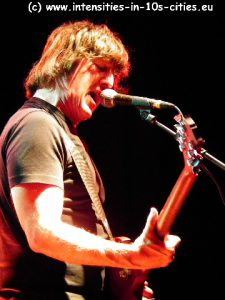 Ah ! ces boiseries torturées de feedback et souffrant d'autres effets de distorsion dans des gémissements bien r'n'r, quelle volupté de fin gourmet ! Bouquet final, classique, sur « My Generation » : le bûcheron Alain P. (dont nous conserverons l'anonymat pour éviter les représailles du C.D.B.P.G.A.I.M.A. – Collectif des Défenseurs de Bois Précieux pour Guitares et Autres Instruments de Musique Amplifiée), le bûcheron Alain P., disions-nous donc, explose sa guitare en cent vingt-trois morceaux sur scène d'après les organisateurs (cent vingt-quatre peut-être d'après le Collectif – les images sont en cours d'analyse). Dieu merci, ce n'était pas la L4 mais un ersatz tout neuf cependant voué à la casse après quelques minutes seulement d'une vie trépidante mais brève sous le feu des projecteurs. Valant des dizaines de fois moins que la Gibson, c'est ce qu'on appelle une étoile filante hard discount. While my guitar gently weeps… Hardly weeps plutôt, non peut-être ?!
(Autres pix & reviews de Substitute au chap. 1 de All the World is a Stage – The Vintages Years 1978-2011 @ )