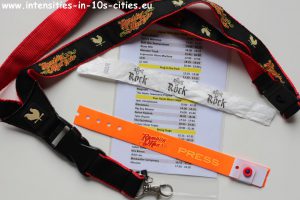 Avec une affiche ratissant large qui mêle du primeur et de jeunes pousses à peine écloses à du fruit nettement plus mûr (voire même avarié…), le Ramblin' Man Fair persiste et signe haut la main en proposant un menu aussi varié que consistant. Cette 3ème édition, qu'il nous est donné de couvrir depuis ses débuts en 2015, confirme le caractère de son affiche tout aussi british que la météo: s'il faisait sec hier soir vendredi pour la prestation de SAXON, il pleut comme vache qui pisse ce samedi. Welcome in UK…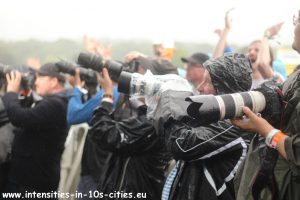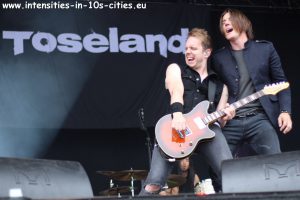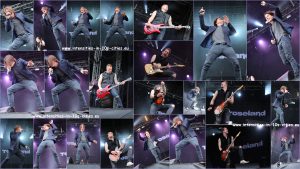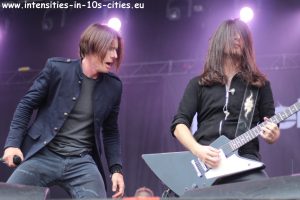 TOSELAND confirme sur la mainstage tout le bien qu'on pensait déjà de lui après l'avoir découvert ici-même. Dandy boy consistant, il réussit à allier look et efficacité, ce qui est rarement le cas de ces playboys plus de pacotille que rockers. REEF enchaîne, et c'est la claque du jour. Notre surprise-découverte de cette édition aligne un bassiste hors-paire qui suinte un look Double Live Gonzo, et qui flanque au band comme un zeste de Grand Funk Railroad magistralement assumé par un lead-vocal qui assure sans faille.
Par contre, le verdict BRITISH LION est implacable pour Steve HARRIS qui ferait bien mieux de s'occuper full time d'IRON MAIDEN plutôt que de s'égarer dans de vagues projets parallèles sans consistance aucune. A l'image de DOKKEN qui s'en suit sur la scène principale: Mick Brown a quitté les fûts de Ted Nugent pour retourner à ses premières amours dokkéniènes – ou comment abandonner le bâton de dynamite pour faire le choix du pétard mouillé (et on ne parle pas de la pluie ici). Avec un leader qui a perdu tout autant sa voix que son charisme, l'exercice débouche sur un mièvre résultat.
SCORPION CHILD stone à merveille bien évidemment, avant que Glenn HUGHES ne prenne le relais. Ses compositions ou celles qu'il cosigne avec ses compères de BLACK COUNTRY COMMUNION tiennent toujours admirablement bien la route en live, malgré le fait que The Voice of r'n'r nous impose trop souvent ses interminables vocalises maintenant plus irritantes qu'autre chose. Comme pour ne se prouver qu'à lui-même qu'il sait encore tenir la note…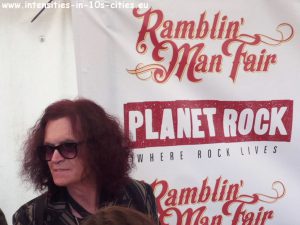 Outre un remarquable hommage qu'il rend à Coverdale et particulièrement apprécié du public, il met l'audience à genoux avec un terrible Burn en clôture de set. Comme si tout le monde attendait ça…
The PICTURE BOOKS, excellentissimes comme à leur habitude, font trop vite place nette à LIONIZE tandis que s'ébrouent sous le marquee la charmante Jessica LYNN: si c'est la fille de l'autre, elle a tout d'une grande. RIVAL SONS décroche la palme de la sono la plus puissante de la journée, et hérite par la même occasion de la place d'honneur à l'applaudimètre. Pas étonnant qu'ils racontaient backstage devant la caméra l'excellent souvenir qu'ils gardent de leur tournée en première partie de BLACK SABBATH.
De Kenny WAYNE SHEPHERD, nous ne profiterons malheureusement que de l'excellente prestation unplugged qu'il délivre backstage pour les caméras du festival, préférant pour notre part assister au feu d'artifice BLACK STAR RIDERS. Ils ont aujourd'hui sans conteste transcendé le mythe THIN LIZZY et franchi le Styx (?!) pour entrer par la grande porte dans l'arène du real classic rock.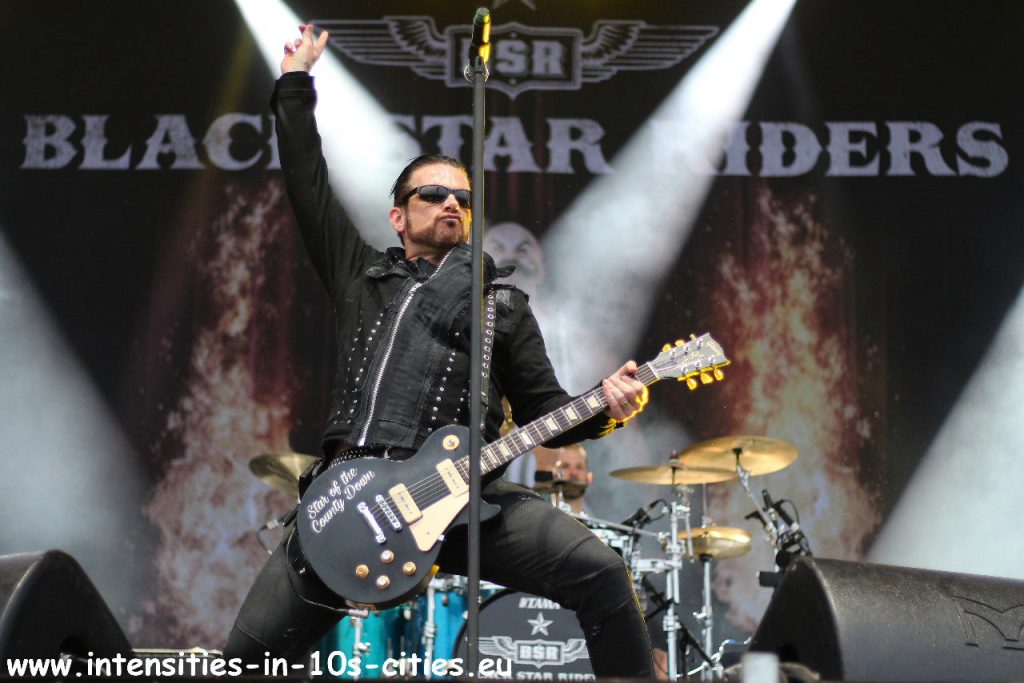 Malgré un solo de batterie tout aussi inutile que superflu, le band a aujourd'hui gagné ses lettres de noblesse et définitivement coupé le cordon ombilicale THIN LIZZY tout en perpétuant remarquablement sa patte et sa griffe. Le bassiste, en retrait, semble même exorciser le lourd poids du passé et de l'héritage Lynott. Pour preuve, seul Boys are back in Town a ravivé la mémoire de ceux qui l'ont gardée…
EXTREME clôture cette journée avec une prestation en demi-teinte. Comme une erreur de casting, avec un show relativement creux et en dents de scie, qui ne trouvera jamais sa véritable vitesse de croisière. Tout le monde n'est pas égal face au vieillissement…
Demain est un autre jour, et c'est tant mieux car on remet le couvert.