Il est des choses que l'on sait par essence bonnes et sans surprise (ce qui n'est pas une tare), à l'instar d'un Orval qui a vieilli quelques années en cave. Non pas que ce soit dans les vieilles marmites qu'on fait les meilleures soupes (quoique avec de jeunes carottes), mais c'est ainsi avec ABBEY ROAD qui termine en apothéose ces "Fêtes de la Musique 2009" au Tchesté. Malgré quelques stûûûts techniques bien vite oubliés et pardonnés (voire ignorés de tous les poireaux présents qui ne sont pas familiers de la chose), la prestation des plus belges des Liverpooliens et des plus liverpooliens des Belges est de belle facture – et je ne parle pas de leur cachet que je ne veux d'ailleurs pas connaître. Le fait que le "When My Guitar Gently Weeps" soit dédié tout spécialement à l'homme en short (merci, Alain, je te revaudrai cela !) en dit long sur ma préférence absolue pour ce tribute d'un cover (pour ceux qui suivent). Cette merveilleuse pièce est et reste mon meilleur d'Abbey Road – enfin, de Jeff Healey. Non: des Beatles – enfin, bref. Auparavant, Carl WYATT & The Delta Voodoo Kings fait plus que me surprendre agréablement: un Johnny Winter (presque) plus vrai que nature dans sa dégaine et dans son jeu de gratte. Sans conteste la surprise du chef pour ce soir… (1ère photo).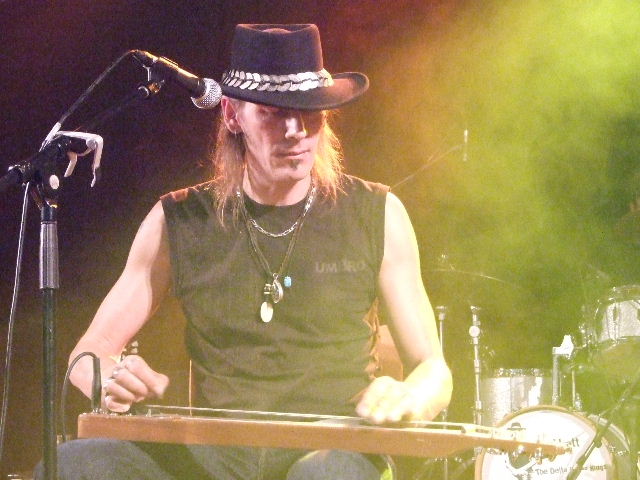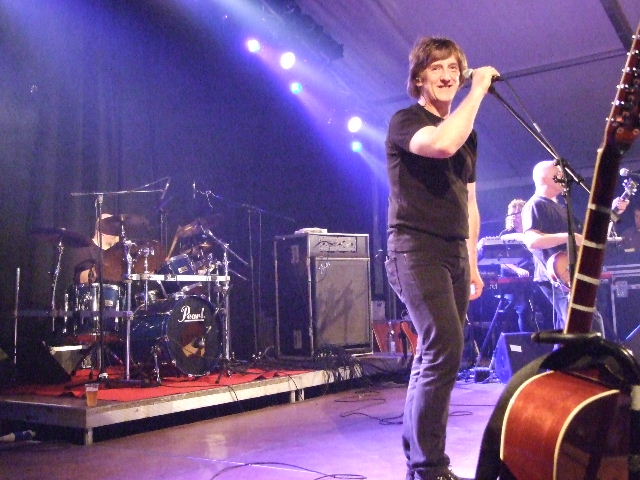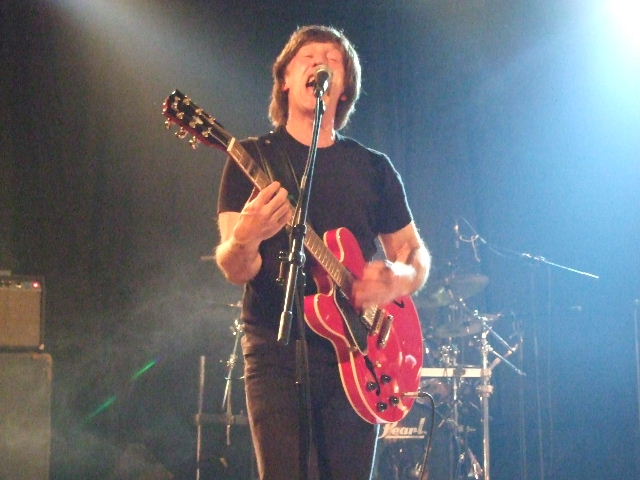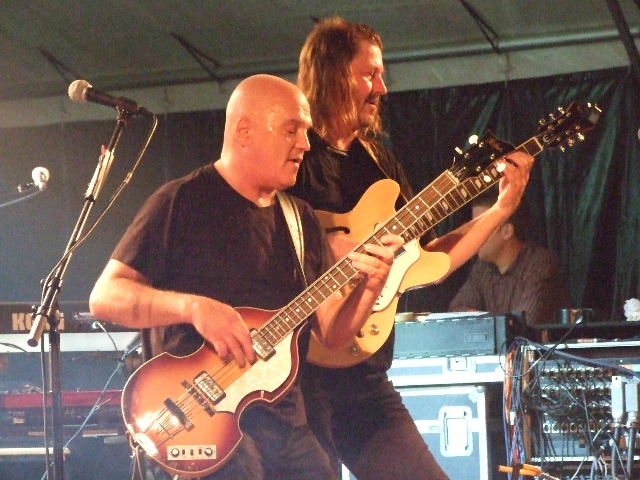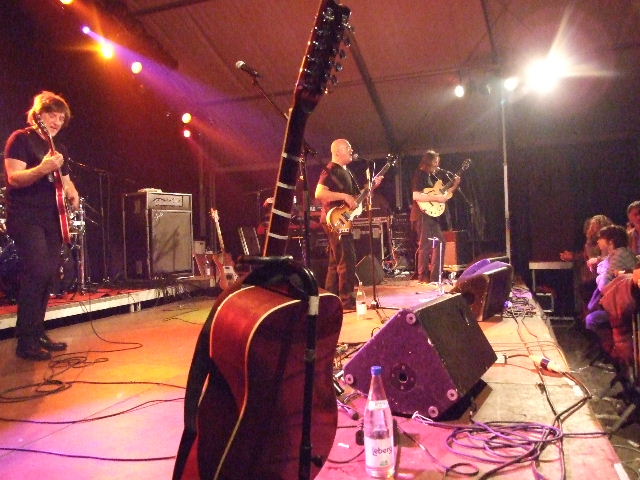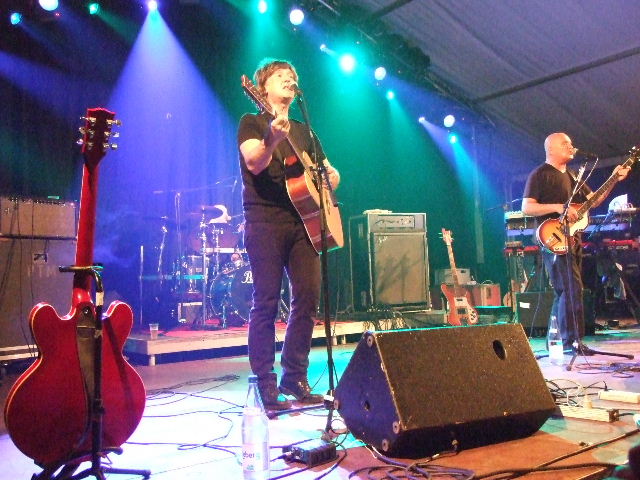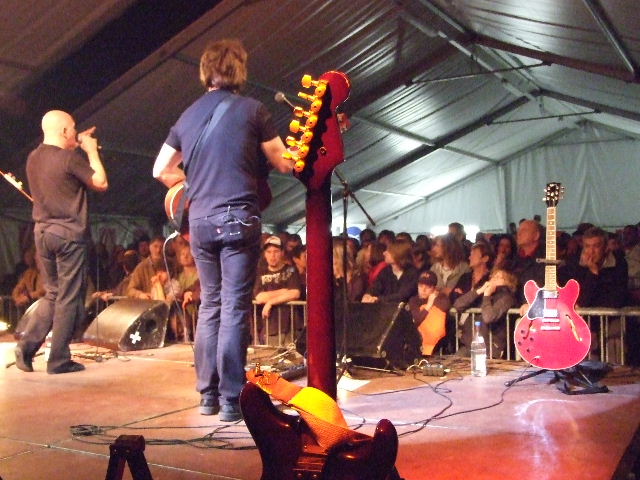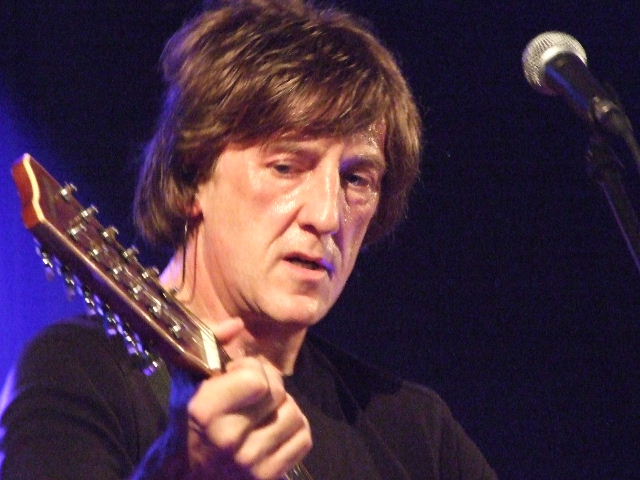 Photos (c) – Use only with mention of www.intensities-in-tens-cities.eu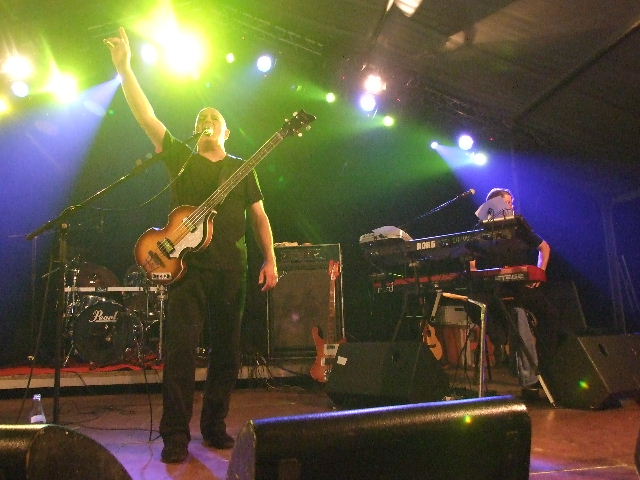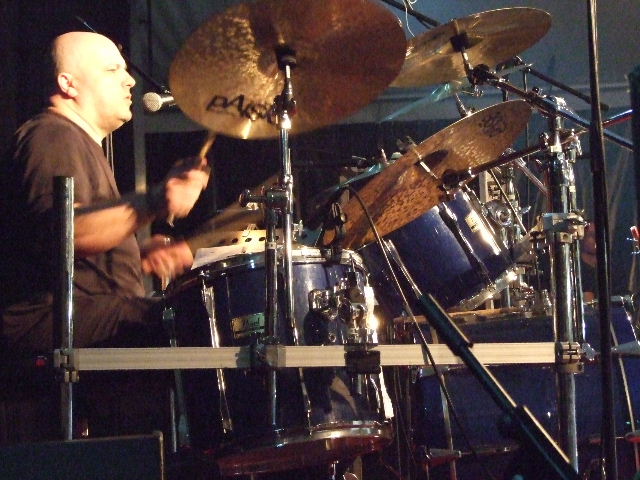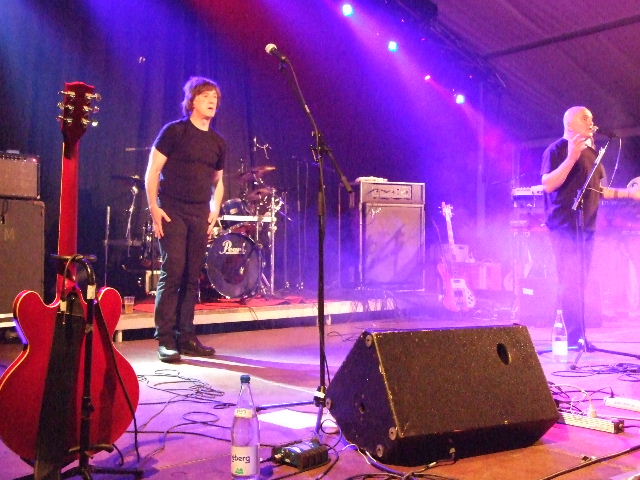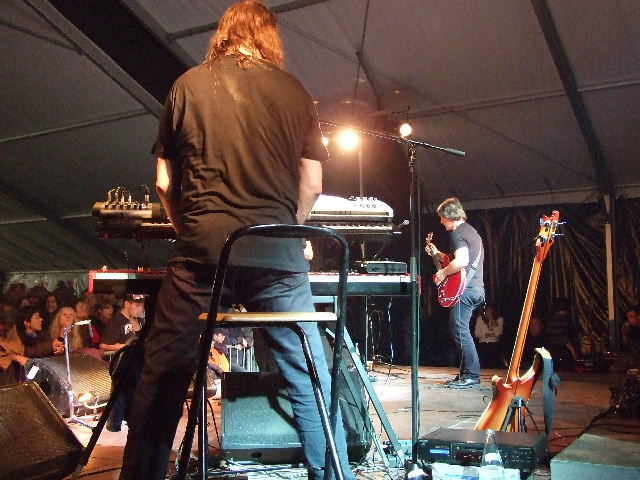 Les locaux de RUNNING SHOES suivis de DOLE sont par ailleurs au menu en Gaume. Qu'est-ce qui ressemble plus à un concert des Running Shoes qu'un concert des Running Shoes – le 2.345ème en ce qui me concerne, à la grosse louche. C'est comme aller par exemple à la toilette, c'est toujours la même chose mais qu'est-ce que ça fait du bien par où ça passe ! Mais comparaison n'est pas raison: restons dans le registre rock'n'roll, et profitons du moment présent. A fortiori qu'avec les Running Shoes on pense à chaque concert que c'est peut-être la der des ders qu'on en profite sur scène. Et ça, ça fait un peu mal et ça gâche alors le plaisir – c'est comme chier de la vaisselle cassée, pour rester dans le registre scatologique. Continuez de tremper votre chemise les gars, en nous délivrant le meilleur de vous-mêmes car pour ça vous êtes les meilleurs de toute la Gaume, t-shirt du PIG (Parti Indépendantiste Gaumais) arboré ou non. Pour ce qui est ensuite de Dole, sorry Rémy, je n'avais plus de cartouche pour te tirer le portrait..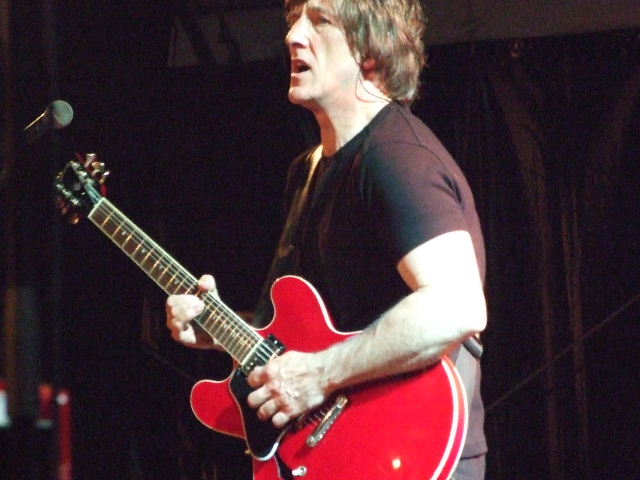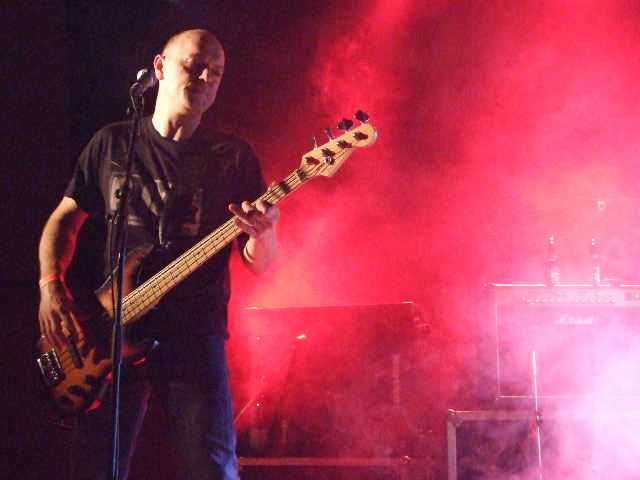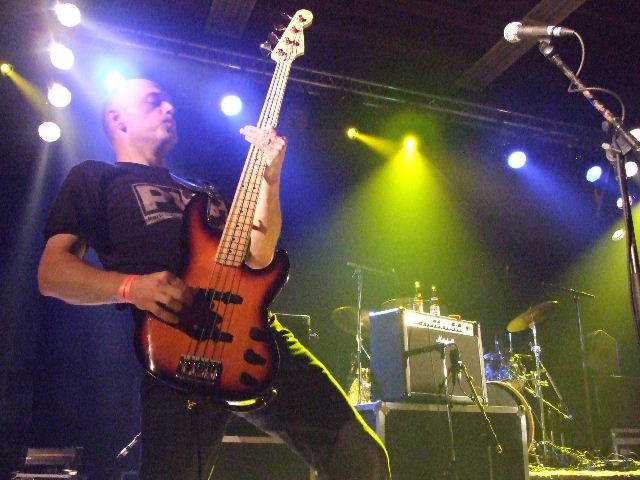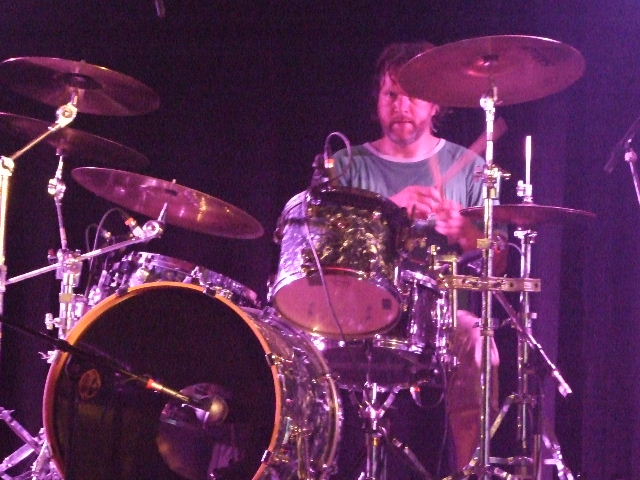 Photos (c) – Use only with mention of www.intensities-in-tens-cities.eu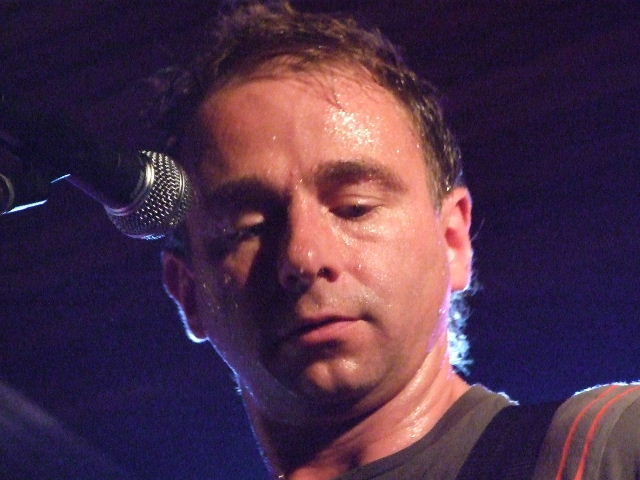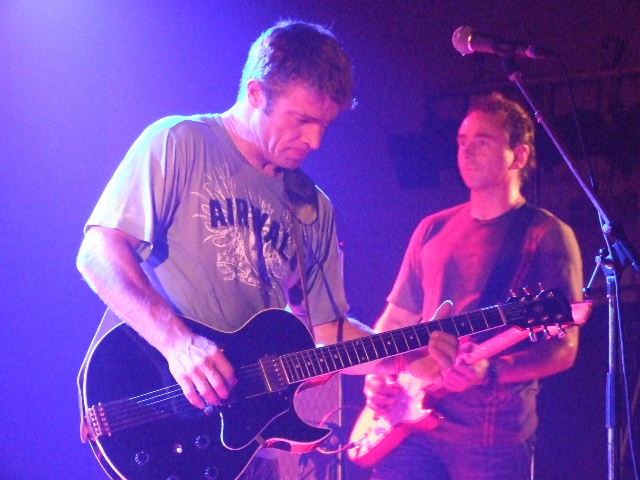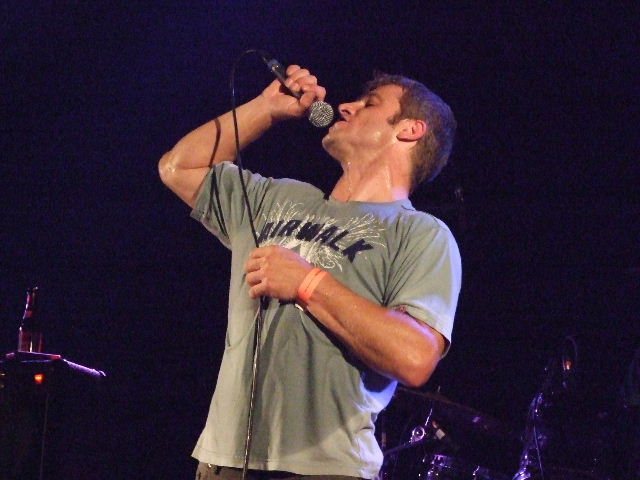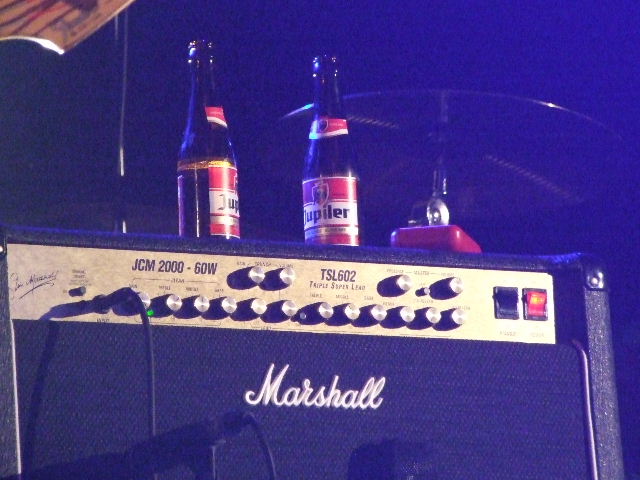 Les choses qui ont commencé avec l'Orval se termine à… Orval: les STRAPS y délivrent une prestation (hors Fête de la Musique) pour un aréopage plus, dirons-nous… conventionnel. Mais quel cadre, mes amis: vos sarraux y ont aussi fière allure que le divin breuvage qui nous y est servi! Cependant, cette prestation hors contexte reste à mon goût sans la saveur et sans la ferveur hamawéennes, mais c'est ainsi: z'y êtes pour rien..