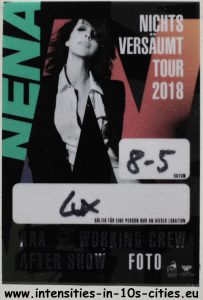 En 1982-1983, NENA devait être à la variété pop-rock chez les Teutons ce qu'Indochine était aux Fransquillons dans le même registre. C'était gentillet, frais et parfaitement inoffensif. Ca ne mangeait pas de pain et ça se laissait écouter au point qu'on se surprenait à fredonner 99 Luftballons comme on s'égarait à siffloter L'Aventurier à l'insu de notre plein gré et contre tout guerrier (sacré Bob Morane…).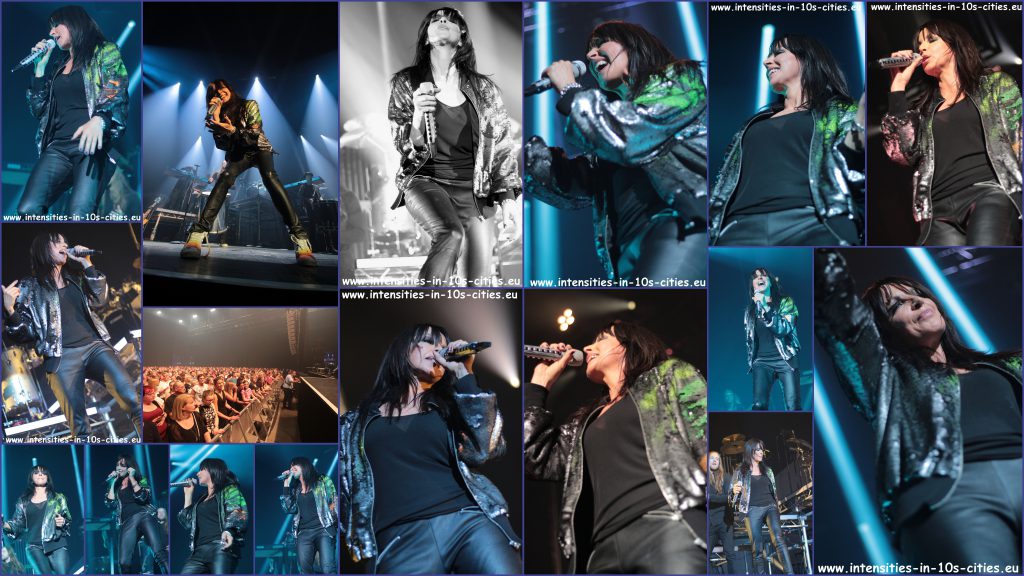 35 ans plus tard, Indochine continue son bonhomme de chemin à l'instar de NENA qui remplit étonnement (bien) une Rockhal germaniquement garnie comme une choucroute bien relevée.
Message en provenance du management de NENA – deux points, ouvrez les guillemets et en français dans le texte :
Google helped me to translate the photo policy 🙂
It's quite strict, let me know if you still want to come.
1. Les trois (3) premières chansons de la tranchée peuvent être photographiées. Les photographes doivent être escortés. Après les trois (3) chansons, les photographes doivent sortir du hall / de la zone.
2. Pas de flash
3. Aucune agence de photo n'est autorisée. Les photographes d'agence doivent être en mesure de produire une commande.
4. Photos uniquement avec un équipement professionnel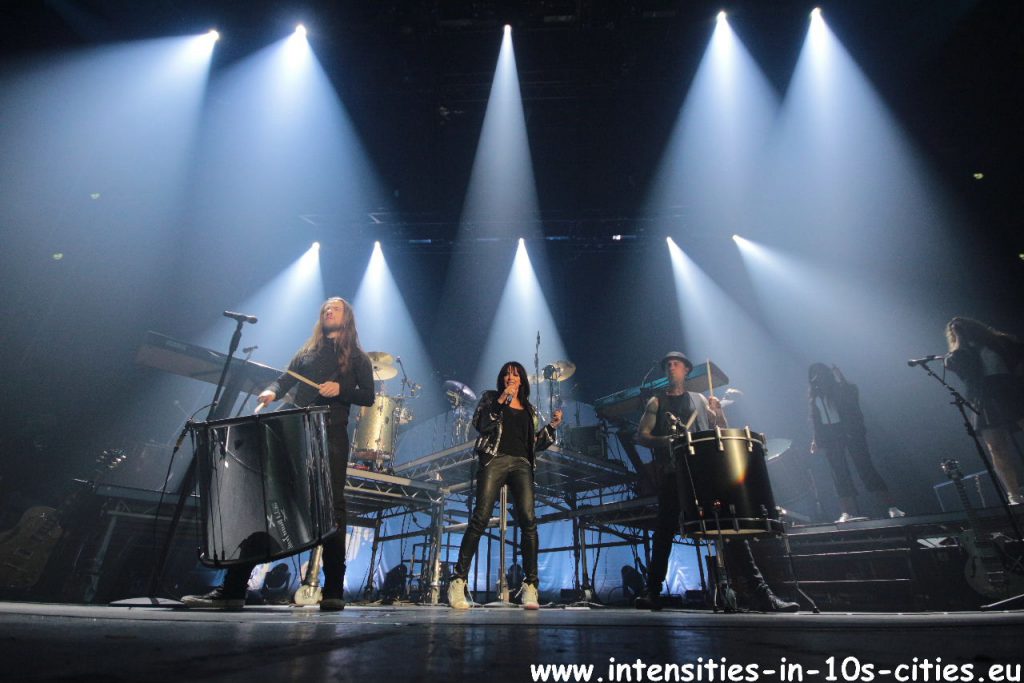 5. Tous les photographes doivent signer l'accord de photo NENA pour recevoir un pass photo. Le contrat photo n'est pas négociable.
6. Toutes les photos doivent être publiées avec un rapport écrit. Les reportages photos / galeries de photos sans rapport de suivi ne sont pas autorisés. Un maximum de quatre (4) photographies peuvent être utilisées pour le rapport.
7. La télévision n'est pas autorisée.
(fin de citation – fermez les guillemets).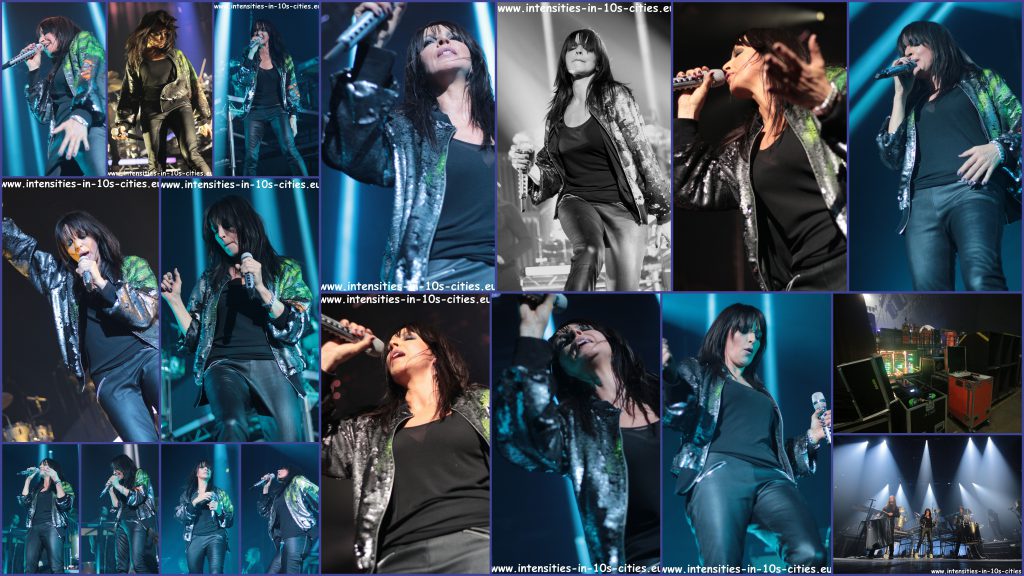 Nous respectons dès lors scrupuleusement les consignes du management en publiant ce "rapport" accompagné de quatre (4) photos seulement, les photos-montages n'étant pas formellement interdits. Si NENA affiche toujours sa mignonne frimousse d'antan, c'est surtout une séduisante dame à l'allure jeune et toujours aussi ravissante aujourd'hui qui nous entraîne dans un show ma foi pas trop mal fagoté. Hormis à l'Oktoberfest, la variété allemande n'est pas notre fort, mais il faut concéder que NENA est à l'instar d'une bonne choucroute garnie accompagnée d'une désaltérante pils teutonne: elle nous fait toujours son petit effet par où elle passe…