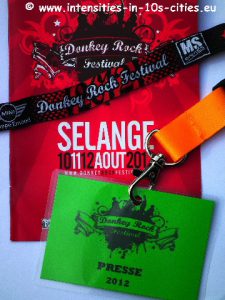 On ne m'avait pas informé du fait que The Pogues s'étaient acoquinés avec The Sex Pistols avant de s'exiler pour leur coming out à Vancouver, Canada, affublés d'oripeaux écossais et d'une cornemuse. Ils ont ensuite, me suis-je laissé dire, changé de nom pour s'appeler The REAL McKENZIES et revenir avec leurs Marshall's sur le Vieux Continent, à Sélange plus précisément.
Les gaillards nous servent en effet cette nuit un punk mâtiné d'airs traditionnels écossais alternant ou mélangeant de solides riffs avec une cornemuse des plus virulentes, le tout soutenu par une rythmique à l'image des lascars. Autrement dit, une espèce de croisement entre des bûcherons canadiens et des distillateurs écossais, manière de situer les spécimens.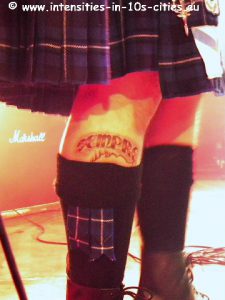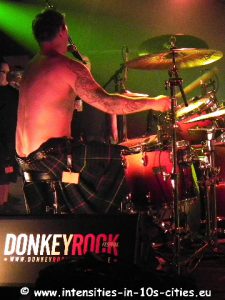 Ambiance donc sur scène, et ailleurs également tant backstage qu'au bar : c'est qu'ils ont en plus fait main basse sur le stock de canettes du bar backstage, les énergumènes, manière sans doute de ne pas arriver les mains vides sur scène. C'est que ça ne se fait pas, peut-être, chez eux. Ou c'est que ça se passe surtout comme ça, avec The REAL McKENZIES. Ambiance !
Ces trois jours de festival avaient débuté davantage dans la dentelle avec Waiting For Lily puis An Orange Car Crashed, avant que ne déboule CUSTOMS, quatre garçons dans le vent, bien propres sur eux et tout et tout – les gendres idéaux pour ménagère de 50 ans, avec une électro-pop à leur image : polie et soignée, pleine de retenue et tout en délicatesse. Juste ce qu'il faut pour brasser large et faire remuer le popotin mais, attention, sans se déboiter le bassin, hein.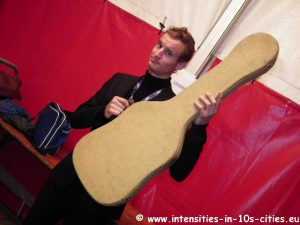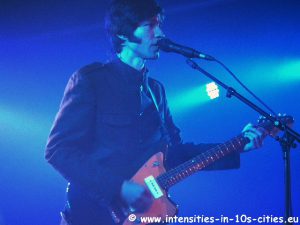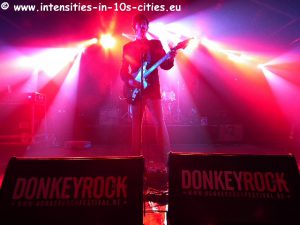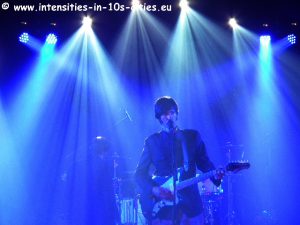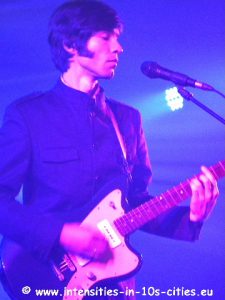 Un autre quatuor prend ensuite la relève, anglais cette fois : KILL THE YOUNG est la double tête d'affiche et mérite amplement son titre partagé avec les Canadiens. Ils jouent les durs sur scène, avec un rock bien trempé mais qui ne se veut pas aussi dur qu'ils n'essayent de lui en donner l'air. Bien enlevé, bien construit, bien carré, ce rock transpire l'Angleterre et ses banlieues industrielles, comme si ces petits gars en venaient. Et s'ils n'en proviennent pas, sûr que ce sont des ba(s)tards ou qu'ils s'y sont perdus alors qu'ils revenaient du solfège. A moins qu'ils aient trop regardé The Clash tant certaines attitudes et certaines poses sur scène le laissent penser. Mais ça le fait, et c'est tant mieux quand le son sali s'allie à l'image-mage…
Vous en connaissez un, vous, de festival où l'on vous dit comme ici au bar "S'il vous plait" en vous tendant la chope que vous venez de commander, et où l'on vous répond "Merci" en recevant votre jeton en échange ? Ca se passe comme ça chez Lolo le Donkey (à ne pas confondre avec Dodo la Saumure). Et dire que ça va encore durer deux jours. Deux jours…
Donkey Rock 2011 pix & review @ (- All the World is a Stage, Chap.1 : The Vintage Years 1978-2011 -)