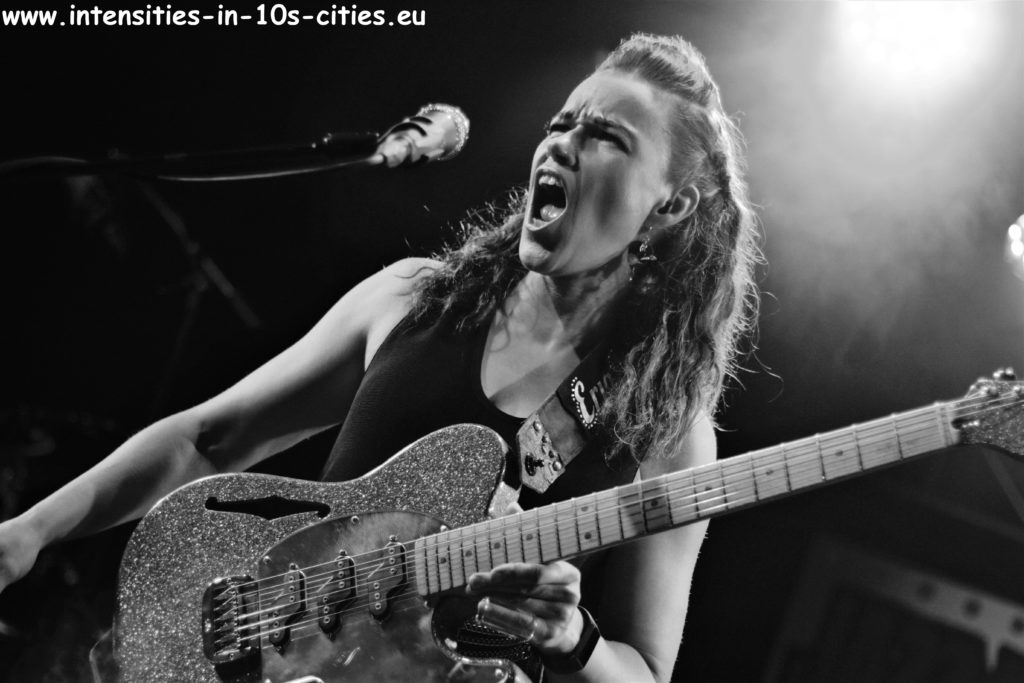 BACK IN BUSINESS ! Après plus de 17 mois loin, loin, trop loin du rock'n'roll circus, et le rock'n'roll circus bien trop loin de nous – pandemie mondiale oblige – retour aux sources, aux fondamentaux et aux choses sérieuses: back to the roots avec le Blues Festival de Gouvy édition 2021, dans cet inénarrable écrin spatio-temporel de la Ferme Madelonne.
Ni une ni deux, Erja LYYTINEN et son band nous assène carrément le grand jeu à l'occasion de ces retrouvailles post-covid (… on l'espère), près d'un an et demi donc après notre dernier gig. Il faut supposer que The BOOGIE BEASTS ont dû méchamment chauffer la bougre finlandaise au préalable backstage, en décrassant par la même occasion onstage les conduits auditifs de l'audience à l'heure de la tarte et du goûter dominical.
Et comme l'écrit si bien le patron des lieux, le Claude LENTZ, les feux de la rampe à peine éteints :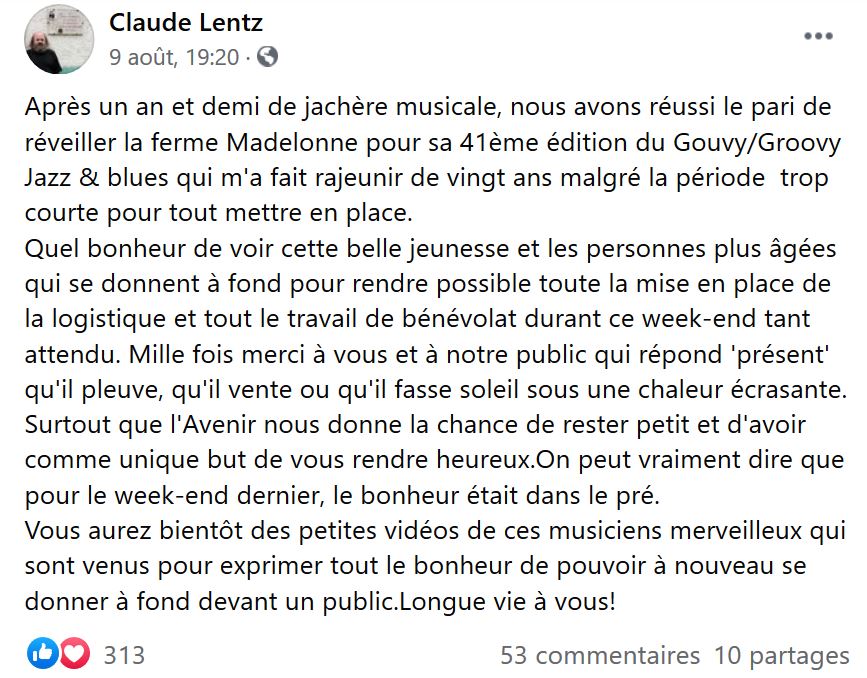 Back in business – Back online – Stay tuned for more pix & comments! Et comme toujours, clichés exclusifs et en primeur dans notre galerie. Enjoy, Folk's !