Personne ne nous a dit que c'était impossible, donc nous l'avons fait… L'écriteau apposé à l'entrée de cet Utopia moderne met le festivalier au diapason et donne le ton de ce Gouvy Blues Festival. Celui-ci ne fera donc pas l'impasse deux années consécutives, à l'instar de la plupart des (plus) grands festivals de cette année 2021 qui ont derechef remisé la clé sous le paillasson…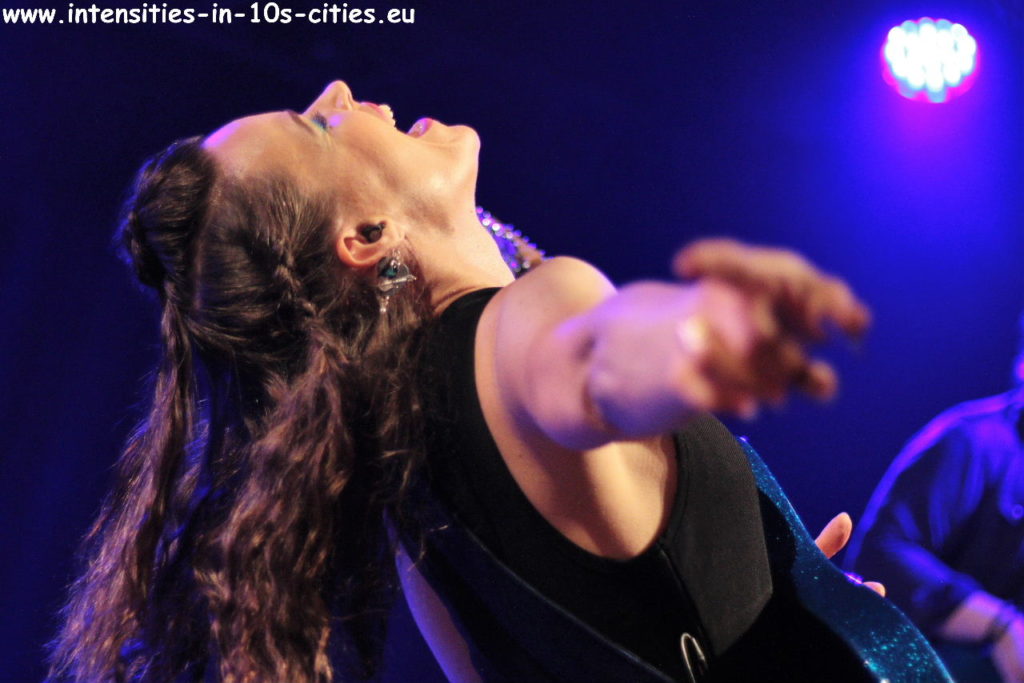 Ainsi donc, seule l'édition 2020 sera passée par pertes et profits coronavirus. 17 mois et 4 jours après notre dernier pit-photo lors du concert de SAXON au Trix d'Antwerpen en mars 2020, nous reprenons la route du r'n'r circus et retrouvons les effluves, le thrill et les sensations du live, de la foule, de l'ambiance, de la convivialité, de la promiscuité, des bières qu'on te renverse sur le falzar et de l'odeur des aisselles moites et humides sautillantes à hauteur de ton nez. Alleluiah !
Conjuguant tranquillité et musique de qualité, les habitués savent pourquoi Gouvy is Groovy. Hors du tumulte de la ville, on vient à la campagne chez l' Claudy par de petits chemins qui sentent encore bon la noisette. L'équipe des volontaires – les derniers guerriers romantiques de cette Utopia – est là pour accueillir le festivalier d'âge relativement mûr, tout à l'image de cet irréductible bastion de la Ferme Madelonne qui résiste encore et toujours à toute mégalomanie et dictature du tiroir-caisse.
Faite de brics et de brocs, de tonnelles instables et d'aubettes tout aussi rudimentaires, cette 41e édition du plus géant des petits festivals résiste ainsi à l'envahisseur contre vents et marées, hors des sentiers battus, dans le parc boisé de la Madelonne. Plus encore que les éditions précédentes, le bosquet madelonnien tient plus du mariage improbable de la jungle de Calais avec la ZAD d'Arlon que d'un festival répondant à la bienséance des normes.
Parce qu'ici, chère Mèdème, il y à à manger à chaque coin d'arbre, à boire derrière chaque buisson, et à rire et causer sous la plus improbable aubette ou la plus squive des tonnelles. Les récentes pluies rendent les sentiers tortueux plus boueux que jamais, au risque de se prendre un arbre dans la tronche ou une branche dans les parties. L'atmosphère lourde et humide du sous-bois maintient bien bas, sous la canopée, les fumées aromatisées des braises où grillent saucisses et hamburgers. La pils (Lupulus, s'il vous plait !) abreuve les gosiers de ceux qui redoutent l'effet long terme des Orvaulx ou la consommation libre de Rochefort. C'est que boissons et musiques riment ici avec qualité et puissance, Môsieur. Et en matière de puissance, l'explosive Erja LYYTINEN sait de quoi elle parle, la bougre, elle qui dispose de tous les arguments nécessaires pour clouer le bec à tout imprudent détracteur.
Tout juste reconnue parmi les 30 meilleurs guitaristes blues au monde « aujourd'hui » par un sondage du magazine « Guitar World », la Finlandaise se hisse 14e aux côtés de pairs et de légendes du genre comme Joe Bonamassa, Eric Clapton, Derek Trucks, Buddy Guy et John Mayer pour n'en citer que quelques-uns. Tout classement étant aussi relatif que subjectif, aux 60.000 (é)lecteurs nous préférons quant à nous l'épreuve du mur: celui au pied duquel on reconnait le maçon. Et en termes de (ma)son, le mur de la Finlandaise est robuste et massif telle une inexpugnable forteresse sonore. La standing ovation que lui réserve le public – par ailleurs debout – ne trompe personne sur la marchandise: elle est de qualité et au pedigree sans discussion aucune. Vivement la revoir au Spirit of 66 en novembre prochain à Verviers pour peu que l' Francis, propriétaire des lieux, se relève du tsunami des inondations catastrophiques qu'il a subies après avoir été frappé par la crise sanitaire…
Il faut dire que The BOOGIE BEASTS avaient déjà solidement chauffé le chapiteau en milieu d'après-midi, au point de provoquer l'envol probable et la non moins délicate dispersion de milliards de microscopiques variants delta, dans une atmosphère chaud-boulette contenue par la toile faîtière d'un chapiteau suintant de dégoulineries microbiennes.
Des rythmes obscènes et entrainants, un slide hypnotisant, un harmonica hurlant et un chaos de fuzz servent un (variant ?) delta blues électrique à cheval entre les Black Keys et John Lee Hooker (version Rolling Stones) comme si l'on était télétransportés dans l'arrière salle d'un juke-joint du Mississippi.
Tout l'inverse de LITTLE MOUSE & The HUNGRY CATS qui fait méchamment retomber le soufflé. Les Français livrent un set soporifique et creux comme un jour sans pain (et sans vin), ponctué d'interminables interludes et de bavardages aussi inutiles que superflus. Mais à tout chose malheur est bon: cet intermède musical sans intérêt aucun fait le bonheur des pompes à Lupulus et autres aubettes à divins nectars sous les tonnelles de la forêt de Sherwood – voire au bar du Club au charme toujours aussi désuet et suranné.
BIG DADDY WILSON et son BLUES QUINTET peut terminer la soirée: de toute façon, la messe est dite depuis que la Finlandaise a remisé sa 6 cordes dans la valise. Et les petits lutins vont bien vite retrouver la quiétude des lieux jusqu'à la prochaine déferlante de décibels. Ite missa est. Amen.