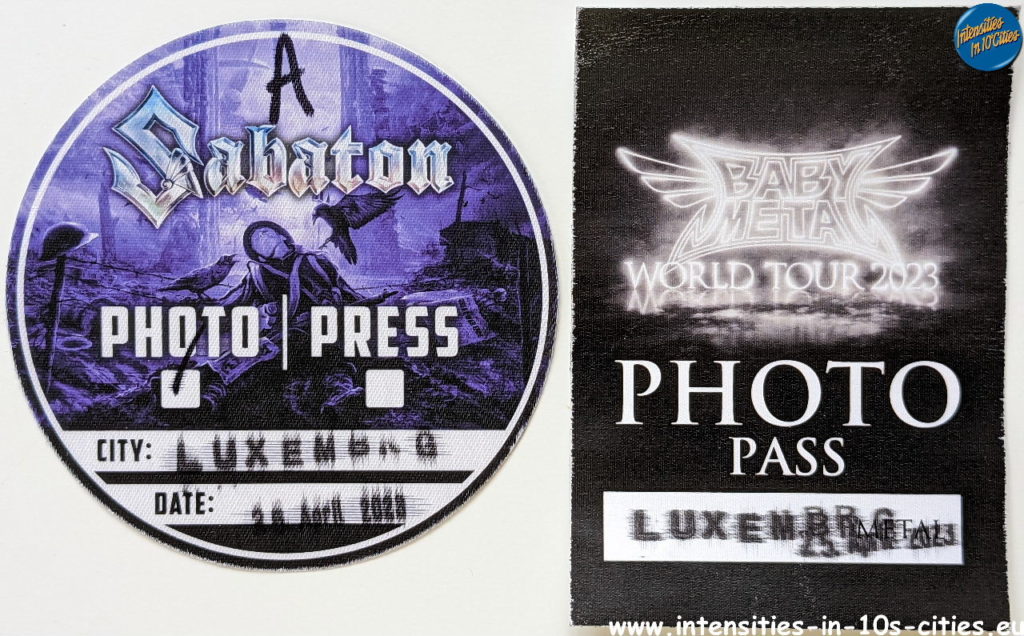 10 semis… SABATON débarque à la Rockhal avec pas moins de 10 semi-remorques aux couleurs du band, les cabines numérotées de 1 à 10 estampillées « Stockholm ». Les trucks soigneusement alignés à l'arrière de la Rockhal, le spectacle est pour le moins impressionnant depuis les escaliers métalliques extérieurs qui mènent à la coursive intérieure surplombant la salle. Depuis cette passerelle, la vue plongeante sur l'immense scène et le public s'avère toute aussi magistrale, et la pyrotechnie ne fait que sublimer le spectacle qui s'offre à l'objectif des photographes trois morceaux durant.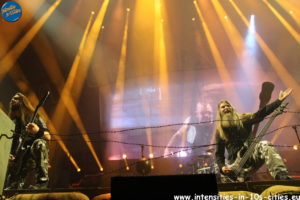 Comme lors de notre dernier SABATON au Sportpaleis d'Anvers en 2020 déjà, la séance de shooting débute par un briefing pointu d'une quinzaine de minutes à l'extérieur de la Rockhal, non loin de l'alignement des trucks. Set-list à la main, le Press Officer décrit à la bonne douzaine de photographes que nous sommes le déroulement du show, morceau par morceau, en nous précisant pour chaque titre le déroulement de la scénographie, les moments forts et les artifices utilisés, ainsi que les meilleurs angles de prise de vue en fonction du positionnement des Suédois sur scène.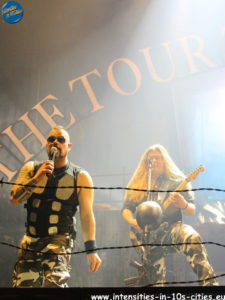 Autant dire mission impossible pour mémoriser toutes ces recommandation et retenir tous ces détails vu l'enchaînement des consignes et des conseils prodigués. Sans parler du fait que les photographes sont splités en deux groupes, l'un accédant au pit-photo pour trois morceaux tandis que l'autre est conduit au balcon surplombant la salle, avant de procéder à une rotation puis redescendre dans le pit pour encore deux morceaux à shooter alors que l'autre contingent remonte au perchoir. Il n'y a pas à dire mais SABATON est soucieux de son image et sait y faire avec les photographes pour leur (nous) offrir manifestement toutes les meilleures conditions qui soient pour opérer.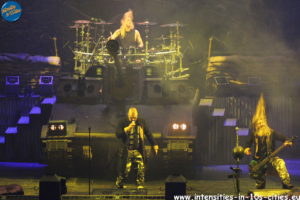 L'immense scène est (très) discrètement équipée de quantité de canons et autres tubes pyrotechniques, à l'instar du pit-photo à peine moins encombré et qui a tout d'un arsenal de campagne. Le show peut débuter, le déluge de feu et de décibels de même: SABATON déclenche l'offensive et lance ses troupes à l'assaut d'une Rockhal bien fournie qui n'entend d'ailleurs pas faire montre de résistance. Au contraire: l'ennemi s'est rangé aux côtés des assaillants pour mieux encore contribuer à la réussite d'une blitzkrieg tout ce qu'il y a de plus parfaite.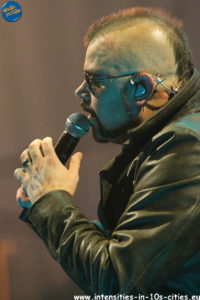 Avec près de vingt cinq années affichées à son compteur, SABATON a lancé en 2022 son « The Tour To End All Tours », en écho direct au titre de leur dernier album en date : The War To End All Wars, dixième album du groupe. Reportée pour cause de covid à l'instar de quantité d'autres tournées, celle-ci débarque avec un an de retard avec à sa tête notre infatigable Joakim Brodén au micro, chanteur co-fondateur du groupe.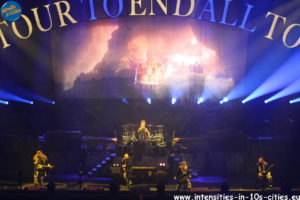 Continuant de puiser son inspiration dans les nombreux conflits et guerres qui ont pu ravager le monde durant tant de siècles, SABATON pourrait lasser par la monotonie de sa mono-thématique. Il n'en est pourtant rien, que du contraire: entre respect et hommages aux héros tombés et mise en exergue de la stupidité et de la vanité de la nature humaine – tellement d'actualité – SABATON fait oeuvre tant de pédagogie que de mise en perspective historique. On peut déplorer que la grande majorité du public n'en a certainement cure, à l'instar de la plupart des bands qui drainent les foules bien plus de par leurs compositions que par la qualité et la finesse de leurs lyrics…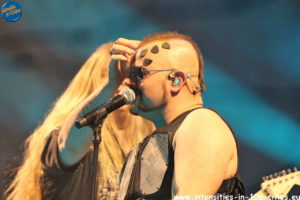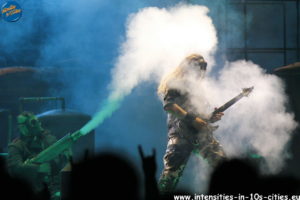 Quant à LORDI puis à BABYMETAL qui officiaient successivement en opening-act(s), qu'est-ce qui peut bien attirer les foules dans cette manifeste erreur de casting…?! Les gagnants de l'Eurovision 2016 (parait-il) continuent leur bonhomme de chemin après avoir fêté en 2022 leurs 30 années de carrière – rien de moins. Avec quatorze albums au compteur et un nouveau single sorti en 2023, le groupe emmené par Mr. Lordi continue de se promener à travers les scènes du monde, toujours grimés en (dispensables) vilains monstres sans grand intérêt.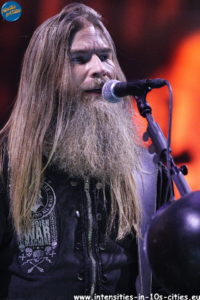 Venu du Japon, BABYMETAL est comme le cheveu (de plus) dans la soupe: un insipide mélange de j-pop et de métal qui continue pourtant manifestement d'attirer un certain public malgré leur genre… euh… improbable: premier band japonais à remplir la Wembley Arena et à se produire à Glastonbury, soit. God save the King: s'il fallait donner du crédit à qui remplit Wembley ou à qui foule les planches de Glastonbury, on ne serait pas encore sorti de l'auberge. Dieu soit loué: n'aurait manqué ce soir que MANESKIN pour boire le calice jusqu'à la lie…