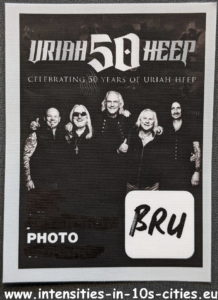 Du lockdown au rockdown, URIAH HEEP poursuit son méga "50th Anniversary Tour » même si pas mal de dates sont annulées après cette soirée bruxelloise: les effets conjugués de l'inflation, des coûts énergétiques et de la crise ambiante ont ainsi raison de quelques dates à venir du HEEP qui en a pourtant vu bien d'autres depuis 1969. Btw, combien de bands peuvent-ils se prévaloir de compter Kiss, ZZ Top, Foreigner ou Rush comme opening-acts, permettant à ces groupes de se faire connaître ? URIAH HEEP est sans conteste un lien et un liant incontournable de l'histoire du (hard) rock britannique, contribuant à l'instar du Zeppelin, de Sabbath et du Purple au développement d'une forme typiquement britannique de production pour le moins lourde et métallique.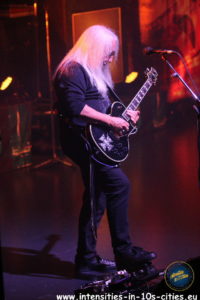 L'allongement de la carrière n'est donc pas un vain mot pour le HEEP (the Beach Boys of Heavy Metal – sic) : combien de travailleurs déjà actifs en 1969 usent-ils encore leur bleu de travail à l'usine ou s'escriment-ils encore derrière (ou devant, c'est selon) un écran d'ordinateur ? Parce que le senior en chef aka Mick BOX et sa clique de jeunes et fringants croulants pourtant pas encore secs derrière les oreilles sont, eux, toujours au taf après plus de 50 ans de bons et loyaux services. Toujours sur la route. Always on the road. Todi su l'voye. And long, long is the road.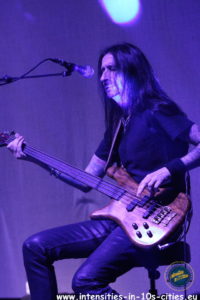 Le public ne se bouscule cependant pas au portillon du Cirque Royal, tout comme il ne se pressait pas non plus le mois dernier à la Rockhal. Les survivants des glorieuses sixties-seventies-eighties seraient-ils devenus trop pantouflards que pour bouger leur popotin et faire honneur aux derniers héros parmi les dernières gloires ? Feraient-ils à URIAH HEEP l'affront de se réserver pour la momie junkie et nobélisée de service qui officie demain à Forest National ? Non, Môssieur, ne mélangeons quand même pas les genres, ni surtout les torchons et les serviettes.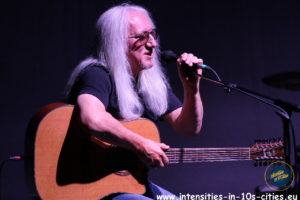 Parmi toutes les (vieilles) gloires à l'affiche de la vidéo rendant un vibrant hommage aux jubilaires, Alice Cooper en sort vainqueur à l'applaudimètre. S'en suit, toujours comme à la Rockhal, une première partie de set statique et semi-acoustique depuis l'avant-scène mais qui n'empêche pas cette fois l'assistance de rapidement quitter le douillet confort des légendaires fauteuils rouges de cette toute aussi légendaire salle à la si remarquable verrière.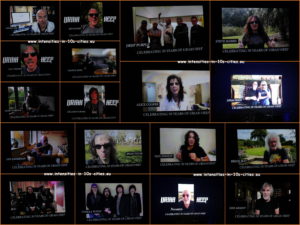 La pause écourtée – ah, cette si charmante et si désuète sonnerie d'une autre époque qui invite l'assistance à rejoindre sa place ! – la seconde partie de set passe au mode tout électrique et full Marshall, vu-mètres dans le rouge. De quoi entretenir la légende d'un URIAH HEEP qui n'a strictement rien perdu de sa superbe, de sa flamboyance, de sa force de frappe et de sa puissance dévastatrice.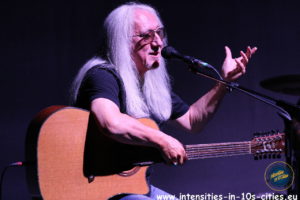 Sans doute est-ce le souvenir marquant et émouvant que nous garderons de ce qui est probablement ce soir notre dernier face-à-face avec l'hydre. Souhaitons maintenant au HEEP, à l'issue de cette tournée qui n'est pourtant pas qualifiée d'adieu, de quitter la scène la tête haute et de tirer sa révérence en pleine gloire – ou du moins ce qu'il en reste – en évitant de nous gratifier du triste et pathétique spectacle de la tournée de trop, travers dans lequel sont tombés bien d'autres plus jeunes seniors…