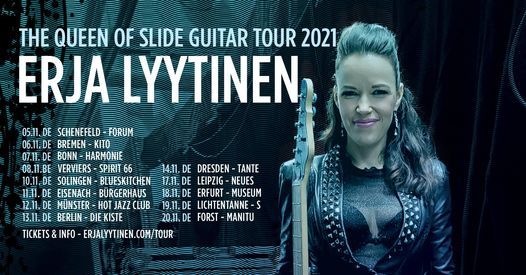 Tel le phénix, le Spirit of 66 renaît de ses cendres. Non seulement victime d'une année et demi de crise sanitaire à l'instar de tout le secteur événementiel, ce haut-lieu du circuit a en outre subi de plein fouet le tsunami qui a frappé Verviers en juillet dernier. L'épais et robuste volet métallique, rideau de fer, a joué à merveille son rôle protecteur en évitant que le ras-de-marée ne ravage tout l'intérieur du club comme ce fut le cas dans toutes les habitations voisines. La Place des Martyrs n'a jamais aussi bien porté son nom, et le décor de désolation demeure tel près de quatre mois après la catastrophe meurtrière. Quelques décimètres d'eau « seulement » ont occasionné d'importants dégâts aux sols et sous-sol du club, mais ont épargné la majeure partie du matériel et des murs – toute proportion gardée évidemment. Et le grand cirque de reprendre progressivement place au Spirit depuis le mois dernier déjà, grâce à la solidarité et aux incroyables efforts de rénovation et de réparation déployés par le patron des lieux.
Le show de Erja LYYTINEN au Spirit of 66 est pour nous particulier à plus d'un égard. Tout d'abord parce que notre tout premier concert à subir les affres du lockdown sanitaire du printemps 2020 fut celui de Russ BALLARD prévu ici-même le 14 mars 2020. Principe de précaution: le concert fut annulé par un Russ pour le moins visionnaire, quelques jours seulement avant que le confinement généralisé ne soit édicté par les autorités européennes. Comme une relique du Monde d'Avant qui nous inciterait à ne pas l'oublier, l'affiche de cette tournée annulée en dernière minute demeure – comme un coup de poing dans la figure – en bonne place à l'entrée du club, nous rappelant le caractère dramatique de cette époque exceptionnelle et peut-être pas révolue.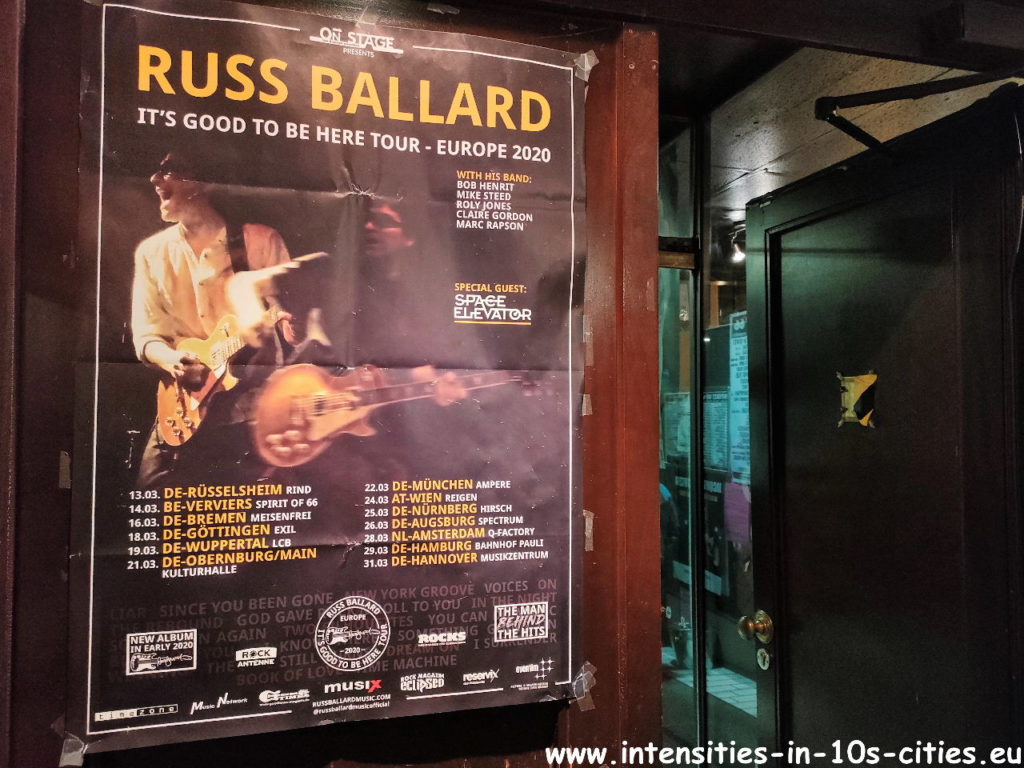 Le concert de ce soir est ensuite particulier dès lors que le premier show auquel il nous ait été donné de prendre part après ces confinements à répétition fut précisément celui d'Erja LYYTINEN, à l'occasion du Blues Festival de Gouvy début août dernier. C'est dire combien son concert, et de surcroit ici-même, représente une double charge émotionnelle et symbolique d'un début et d'une fin (provisoire?) de crise…
Notre Erja, toute en professionnelle qu'elle est – et toute en nordique beauté – débute son set à l'heure précisément dite (20h30) devant une audience modeste mais enthousiaste. 40 minutes plus tard, la Finlandaise d'annoncer une pause avant de relancer ensuite la machine pour un second set nettement plus énergique et plus convainquant – entendez plus emballé et plus emballant. Même les réglages de la sono semblent mieux ajustés à une prestation qui s'en ressent manifestement.
En toutes choses, la première fois demeure éternellement la première de toutes. Il en va de même pour Erja LYYTINEN dont notre première expérience avait laissé en nous une impression absolue. Il semble en être différemment ce soir, à l'issue d'une prestation plus irrégulière marquée de momentums inégaux à mettre peut-être également sur le compte d'une audience moins portante que ne l'était celle de Gouvy cet été. A moins que nous fassions le difficile et la fine bouche, oubliant dans le feu des 6 cordes que la plus belle femme du monde (désignée « The Best Guitarist of the Year" aux European Blues Awards 2017) ne peut donner que ce qu'elle a ?