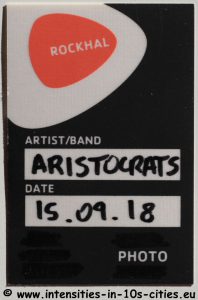 Comment qualifier The ARISTOCRATS autrement que de supergroup quand on connait le pedigree de ces trois talents réunis presque par accident en 2011 ? Au gré de l'agenda de leurs carrières respectives auprès des plus grands, ils enregistrent et tournent à l'occasion, juste pour le plaisir de partager.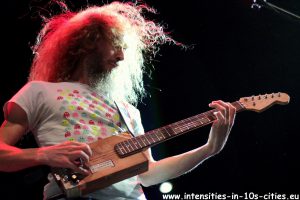 Et ce soir, ils ne partagent pas: ils donnent. Ils donnent tout: du jazz-fusion seventies au prog en passant par le rock instrumental et au rap metal. Entre autres. The ARISTOCRATS, ce ne sont pas des pointures, c'est carrément tout le magasin qui va avec…
Moins pompant que Dream Theater dans son registre, moins pompeux que Yes dans un autre, plus excitant que Steve Vai dans son répertoire et bien plus touchy que Jacques Stotzem (ah ah ah !) dans le sien, The ARISTOCRATS flinguent tout simplement tout ce qui bouge. Point. Au suivant.