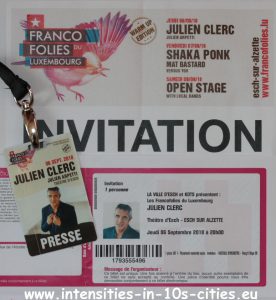 Bardaf, c'est l'embardée… Communiqué de presse:
"Malgré une seconde chute du chanteur sur les cervicales au concert de Venoge en Suisse, Shaka Ponk a réussi à assurer le concert du Cabaret Vert in extremis mais non sans risque de lésions irréversibles. Le groupe est malheureusement contraint de reporter les concerts prévus au festival les Francofolies du Luxembourg pour assurer la guérison de Frah et éviter d'empirer une blessure qui pourrait avoir de lourdes conséquences. Nous nous excusons platement auprès de nos fans et des organisateurs du festival. S'il y a bien une chose que nous détestons chez Shaka Ponk, c'est reporter un show…. nous en sommes absolument navrés. (Broken) Monkey Power ! See you soon amigos".. SHAKA PONK.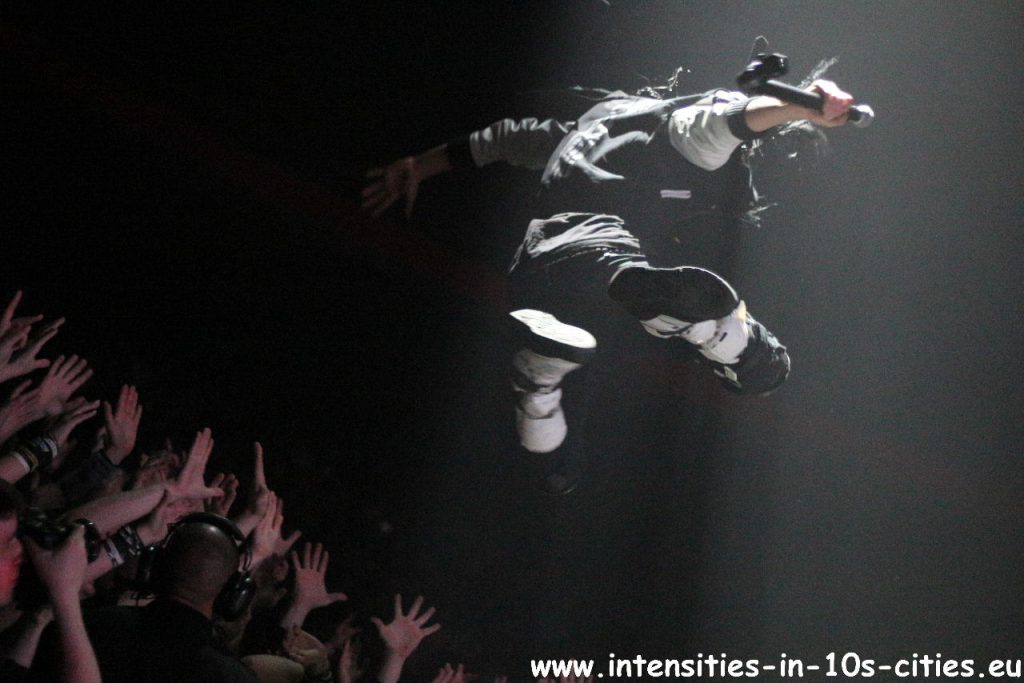 Il est vrai qu'à force de jouer le Flying Monkey (ci-dessus à Forest National en mars dernier) notre Frah n'est pas à l'abri de mauvaises chutes qui se paient cash. Sacré singe, va ! De quoi rétrospectivement savourer plus encore la prestation de SHAKA PONK il y a trois semaines au Cabaret Vert (voir ci-dessous).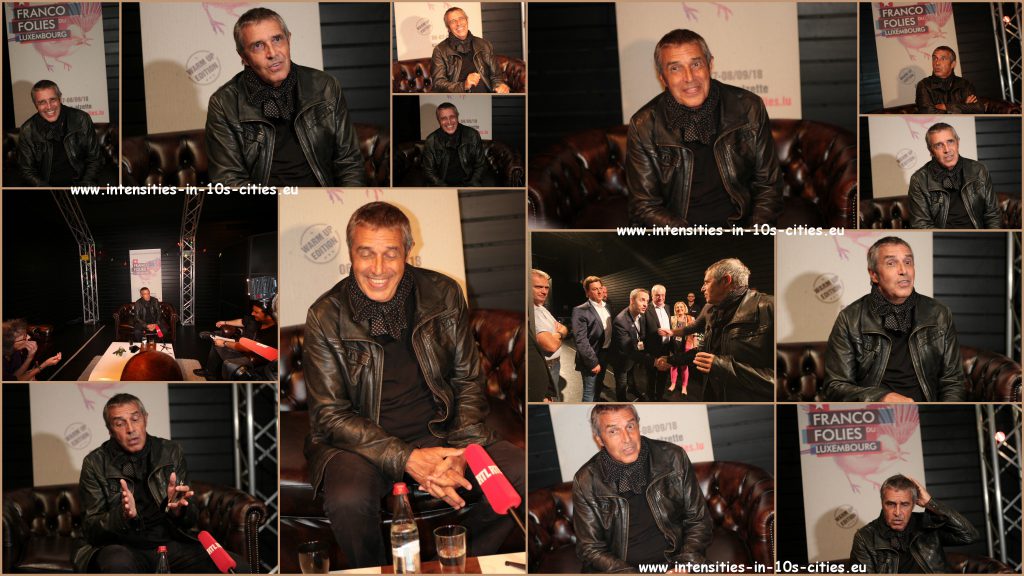 A défaut de merle, on mange de grives (ou vice-versa): Julien CLERC est la seconde tête d'affiche de cette "warm-up edition" des Francofolies du Luxembourg.
Du haut de ses 70 balais et de ses 50 années de scènes, le beau Julien nous réserve rien de moins qu'un best of de 5 décennies de succès populaire. Une soirée-singles, comme il l'appelle lui-même. Quand on a dit ça, on a tout dit. Le superbe théâtre sold out de Esch-sur-Alzette est conquis, standing ovation et autres marques d'affection réciproques. Donner et recevoir. Aimer et être aimé. Belle symbiose. Let the sun shine ! Et une belle chevauchée de 90 minutes. La Cavalerie, quoi.