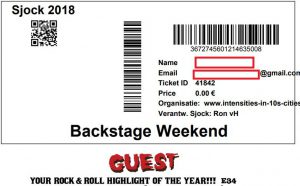 Elles arborent leur London-based label "Dirty Water Records" sur leurs sacs, sur leur fringues et sur leurs accessoires en tous genres: un label n'a jamais aussi bien convenu à un band que "Dirty Water Record" à The DARTS .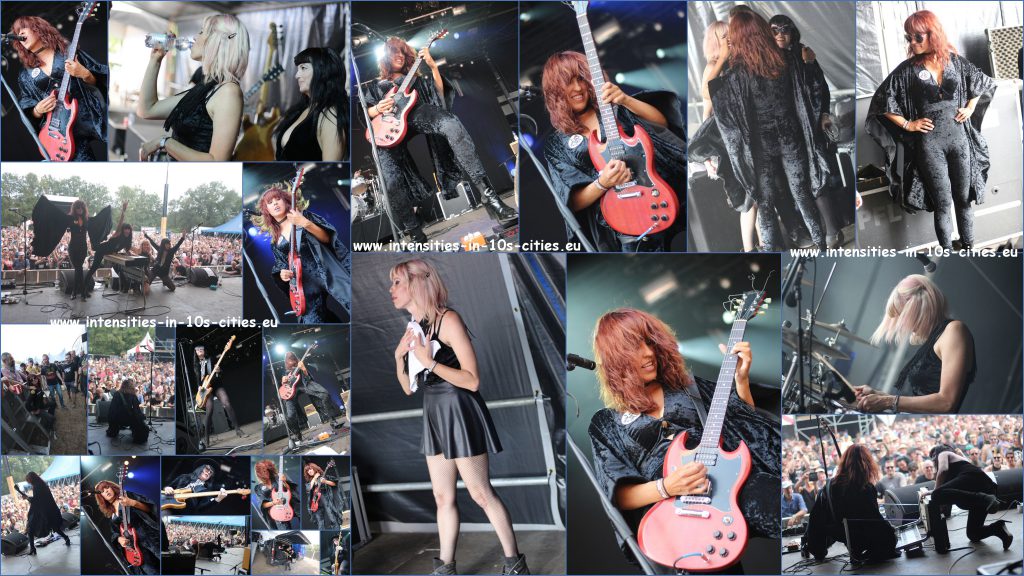 Ceci dit, qu'est-ce que ces 4 tigresses californiennes foutent-elles ici ?! Comment sont-elles donc venues se perdre au fin fond de la Campine, pour la 12ème et dernière étape de leur tournée européenne ?! Et quelle prestation de haut vol nous réservent-elles au SJOCK Festival, les folles !
La Michelle tout d'abord, guitariste de charme qui n'en est pas moins dangereuse, sans doute aussi vénéneuse backstage que talentueuse frontstage. Elle n'arrêtera d'ailleurs pas d'arpenter le back et le front tout au long de la journée, n'étant pas la plus calme ni la plus réservée face aux set de ses petits camarades d'affiche.
La Rikky, ensuite, qui n'est pas non plus la dernière à faire la grimace quand il s'agit de faire parler ses fûts et sa grosse caisse: son talent et son efficacité sont à l'image de son physique. C'est comme qui dirait assez dire.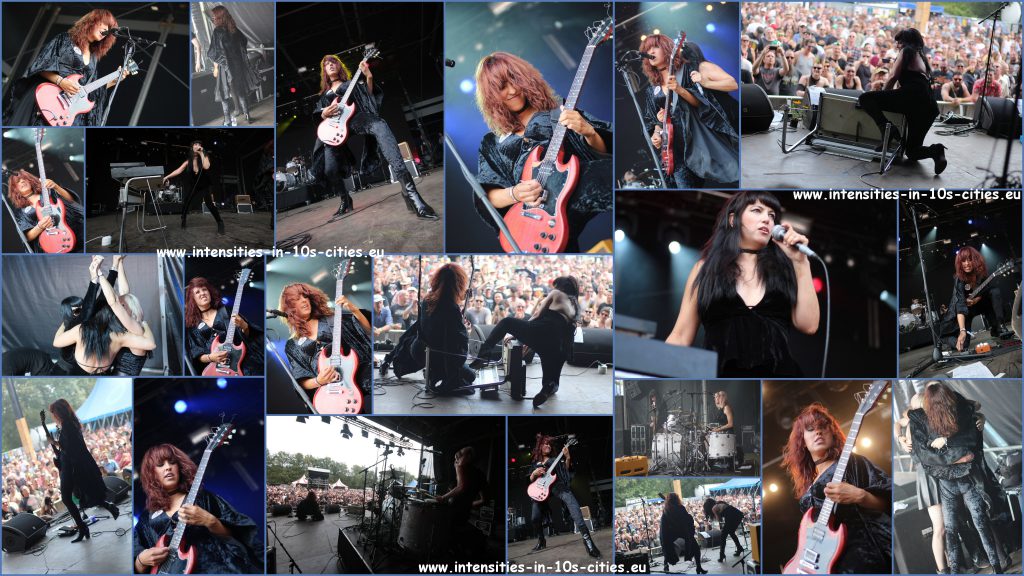 Nicole aux vocals chevauche sont clavier comme si c'était un étalon fou, tandis que la Christina à la basse semble jouer les belles-mères qui supervisent l'inséminateur avec son faux-air de sainte-nitouche.
Musicalement parlant, The DARTS n'a pas plus inventé le r'n'r que l'eau tiède ou le fil à couper le plomb. Les Californiennes sont dans la droite lignée de L7 ou les parfaites héritières de Girlschool. Efficace à l'oreille et plaisant à l'oeil, le set de The DARTS nous laisserait presqu'un goût de trop peu.
Garage-psych-rock grrls four-piece band: The DARTS featuring Nicole, Laurenne, Rikki Styxx, Christina & Michelle has just invaded Europe to play their « dirty, gritty, rough around the edges, good ol' dive bar rock'n'roll. Si c'est elles qui le disent…