The TRAMPS : mélangez les caprices hardcore du batteur et ses tempos rapidos, un bassiste qui porte sa quatre-cordes plus bas que la décence nous y autorise, un guitariste sans ego surdimensionné préférant balancer énergie et bonne humeur plutôt que de titiller inutilement le manche à délire, et pour finir un chanteur et ses prétendues références aux sixties ainsi que ses influences expérimentales et psychés.
Agrémentez le tout d'une énergie ex-plo-si-ve qui relègue au second plan quelques anodins cafouillages, et vous obtenez la bombe H luxembourgeoise: The TRAMPS. La saison 2016-2017 du Centre Culturel de Bastogne commence fort, TRES fort: mets ton slip de bain, ta casquette porte-bière et rejoint-le !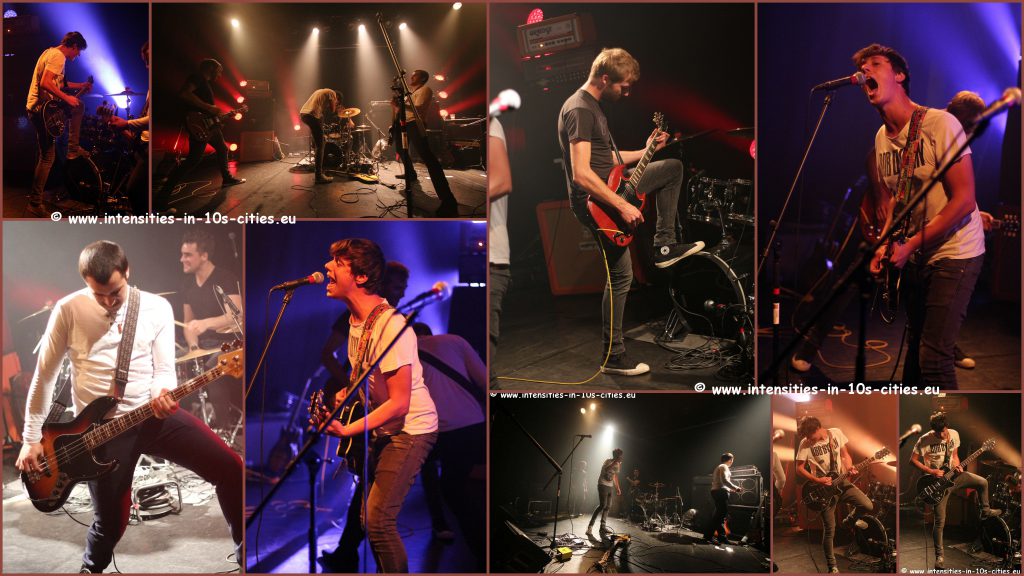 (The rise and fall of) FRANKENOTTERS : rien qu'avec un nom pareil, vous faites déjà peur au plus aguerris des braves. Que dire alors lorsque le face-à-face se produit?! Frappez les tambours de guerre, secouez les arbres et fendez les murs: les FRANKENOTTERS débarquent en Ardenne pour réécrire la bataille du meme nom. Bim bam boum, les loutres explosent en dolby surround.
Une offensive d'un son brutal et massif, vivant et dégageant la sueur, la rage: la horde sauvage formée de fines gâchettes fransquillonnes venant des Deadlocks, 7 weeks, Baconhead, Off Track met à sac le Centre Culturel sur fond de nuits blanches et de gueules de bois.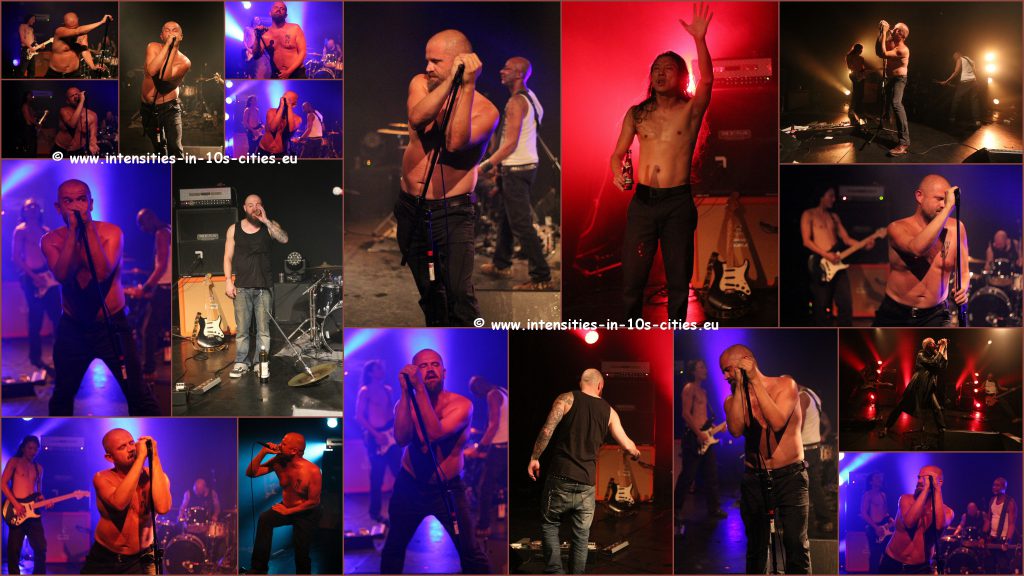 Reste que le public bastognard, un brin conventionnel dirons-nous (pour rester délicat), n'est sans doute pas (encore ?) prêt pour un big bang sonique de cette trempe, entre cette fusion charnelle hors-nature du son massif des QOTSA et due swamp reptilien des Beasts of Bourbon portée par une rythmique basse-batterie dépassant toute raison. FRANKENOTTERS est hors catégorie: The Rise & Fall of FRANKENOTTERS, c'est le Chuck Norris du mur du son qui mesure son pouls sur l'échelle de Richter ..
Quand quatre Louviérois issus de communautés immigrées se retrouvent sur scène autour de Romano NERVOSO, c'est pour délivrer un rock'n roll qui transpire les senteurs d'acier en fusion et les cannellonis à la ricotta. Avec des compos solides qui tiennent admirablement la route, un goût hors du commun pour l'entertainment et une cohésion de tous les instants qui laminent la sono et transperce le mur du son, ROMANO NERVOSO c'est le bonheur à l'état pur.
Ces Louviérois sont à l'image d'un bulldozer qui écrase tout, mais avec doigté, touché, sensualité et douceur. Pas un bull de chez Caterpillar mais un bulldozer de Barbie, modèle Cicciolina et série spéciale Rocco Siffredi. Le genre de truc qui te fait avoir des frissons que tu ne sais pas pourquoi. ROMANO NERVOSO, band of brothers: rien que le rappel de ce soir est un monument d'anthologie. Honte et malheur aux absents…