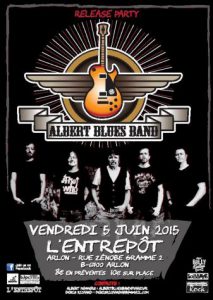 Prétendre que des pensionnés arrivent à maturité, est-ce un compliment ou pas?! Toujours est-il que nos deux papys-font-de-la-résistance-et-du-rock-and-roll (aka Albert Pemmers et Denis Richard) démontrent ce soir une maîtrise parfaite de la scène, de ses artifices et de ses artefacts. Entourés de François "Coco" Lamand, de Vincent Racelle et de Mickaël Fays, ALBERT BLUES BAND semble avoir effectivement atteint une maturité reflétant comme une espèce de symbiose et d'alchimie parfaite entre ses rouages et ses composantes intergénérationnelles. Car les p'tits jeunes du band sont maintenant secs derrière les oreilles, abreuvés à satiété du lait de jouvence de leurs deux pères maternels et (très) spirituels – voire même spiritueux, on l'a encore vu…
Le CD tout juste pressé est gorgé de vitamines, à l'instar d'oranges génétiquement modifiées dont on aurait boosté la teneur énergétique. Délivrée live on stage, cette auto-production répond – of course – à toutes les attentes et à toutes les promesses que la scène luxembourgeoise nourrissait (voir conférence de presse ci-dessous). Pour ceux qui en auraient douté ou qui sont nés de la dernière pluie, infirmes des yeux et des oreilles, c'est effectivement sur scène que l'ADN d'ALBERT BLUES BAND dégage tout son fumet de saucisson gaumais: le CD "Hey hey Rock'n"Roll" consiste donc davantage en un couronnement plutôt qu'en un aboutissement en soi. Sans doute est-ce l'apanage de ceux qui, dans le fond, n'ont plus rien à prouver si ce n'est à eux-mêmes.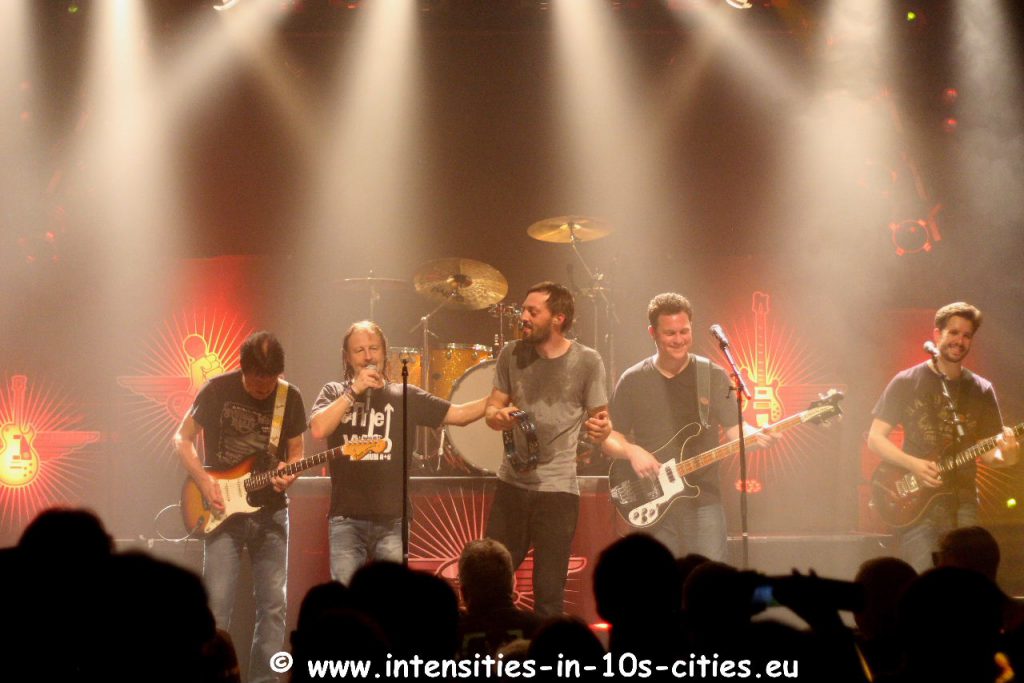 Un étouffant 30° au-dehors de l'Entrepôt, et bien plus à l'intérieur: la fournaise s'en trouve encore attisée par un ALBERT BLUES BAND qui nous sert donc en première partie de concert l'intégrale de son dernier CD. A peine le temps de s'hydrater que s'enchaîne la seconde mi-temps dans un déluge de standards. Le visuel est à la hauteur de la prestation, et la mise en scène à l'image de l'événement. Il est de ces soirs où l'on se dit que ce n'est quand même pas pour rien ni un hasard qu'il fut une époque où The SCORPIONS, à leurs débuts, ont assuré la première partie de feu STEEL, la première formation de l'Albert. Pfiouuuu, ça ne rajeunit pas les neurones tout ça…!