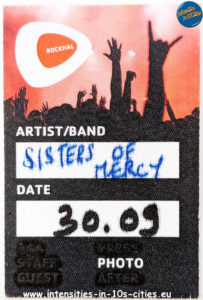 A quoi bon accréditer des photographes si c'est pour leur offrir de telles conditions de travail (et de plaisir) ? Fidèles à ses (leurs) habitudes ou quasi, The SISTERS OF MERCY évolue(nt) dans une scénographie minimaliste dotée d'un light show réduit à sa plus simple expression sur une scène plongée dans une permanente semi-obscurité. Oui, évidemment, ça le fait en termes d'ambiance, d'atmosphère et de climat (quoique, quoique). Mais pourquoi alors accréditer des photographes si ce n'est pas pour leur accorder ne fût-ce que quelques secondes de conditions normales de travail. Poser la question est sans doute y répondre. Et trois semaines après demande de validation de nos clichés, toujours aucun feedback du management. Donc, basta: qui ne dit mot consent…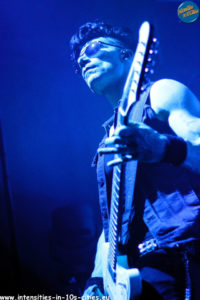 Le sold-out que se paie The SISTERS OF MERCY offre le spectacle de quinquagénaires replongés dans leurs eighties et pour certains – comble du ridicule – puisant carrément dans leur garde-robe de l'époque. En ce compris le ravages des décennies écoulées. L'ambiance est au noir, au black, aux coiffures eighties pour certains, et de tout ce décorum émanent des effluves surannées oscillant parfois entre le risible et le pathétique. S'il faut que jeunesse se fasse, il est surtout nécessaire que vieillesse se passe.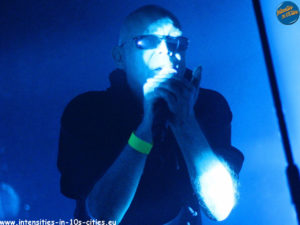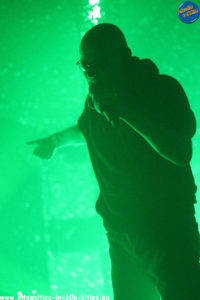 Sur scène, c'est à peine différent: The SISTERS OF MERCY exécute(nt) sans âme aucune ni sentiments apparents une partition téléphonée et sans relief. Un set lisse et insipide, sans coup d'éclat ni rugosité. La rythmique métronomique (aka Doktor Avalanche, la boîte à rythme) achève de donner au set une relative torpeur de laquelle il ne sortira guère tout au long de la soirée, d'autant que la formule trio n'arrange rien aux choses. Les eighties ne sont décidément plus vraiment ce qu'elles sont, ou plutôt ce qu'elles ont été. Aux antipodes de The VIRGINMARYS officiant en opening act – et avec un vrai batteur cette fois, et non des moindres !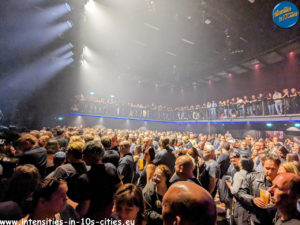 Trente-trois ans sans rien produire, The SISTERS of MERCY fêtent un sacré anniversaire en 2023. Avec leur rock gothique des années '80 articulé autour d'une rythmique martiale, les Soeurs de la Charité disparaissent pour se reformer en 1996, puis re-disparaître avant de remonter épisodiquement sur scène, se permettant même de dévoiler parfois de nouveaux morceaux non publiés. Mais en définitive, il ne fait jamais bon de vieillir en tentant de conserver sa jeunesse qui te file entre les doigts comme un filet de sable…