Real fuc***g rock'n'roll. Comment qualifier autrement NASHVILLE PUSSY qui ne fait en définitive rien d'autre que de l'authentique et real rock'n'roll ?! A l'instar d'autres Airbourne & Cie, on revient ou plutôt on en reste aux racines primales et primaires, binaires et bipolaires, basiques et élémentaires, brutales et viriles (?) de la discipline, en ne lésinant ni sur la transpi ni sur le don de sa personne. Ni sur les décibels non plus, Marshall dans le rouge: alors que le set avoisine déjà les 100 db affichés au décibelmètre de l'Entrepôt, Ruyters et Blaine en remettent une couche et enjoignent furieusement l'assistance en la mettant à contribution pour atteindre le niveau (logarithmique) de 105 décibels. Oui, Môsieur.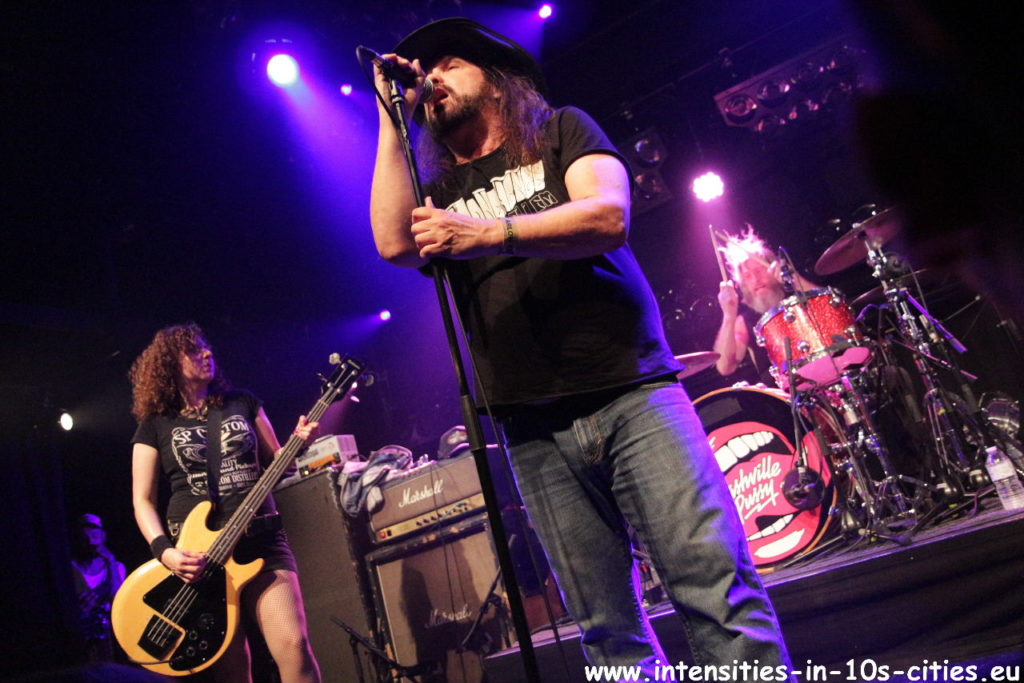 L'audience est par contre laissée pour compte lorsqu'il s'agit de contribuer à la consommation de Cara Pils (!) et de Jack Daniel's qui coulent à flot sur scène, et sur les premiers rangs tant qu'on y est. Bas-résilles, cuir, rock'n'roll, fun, déconne, show, transpi, testostérone, progestérone et œstrogènes, décibels et provoc': si le real rock'n'roll et l'entertainment ont un avenir, ils s'appellent NASHVILLE PUSSY. Et si le real rock'n'roll doit mourir victime de ses excès et de ses frasques, les coupables sont tout désignés et se nomment également NASHVILLE PUSSY.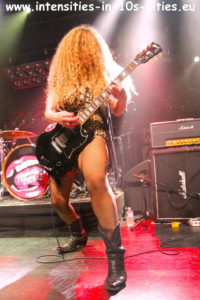 Gonzo avait vu juste un beau soir de juillet 1977 au Nashville Municipal Auditorium, Tennessee, en prononçant en introduction de Wang Dang Sweet Poontang son désormais célèbre « This is a love song I like to dedicate to all that Nashville Pussy ». Mais si, depuis, la fin de carrière de Gonzo est aujourd'hui celle d'un naufrage annoncé, NASHVILLE PUSSY demeure pour sa part au firmament des étoiles qui continuent a briller confidentiellement pour ceux qui regardent dans la bonne direction, celle d'un rock purifié qui s'est déchargé de tout artifice inutile, fidèle aux principes fondateurs du genre.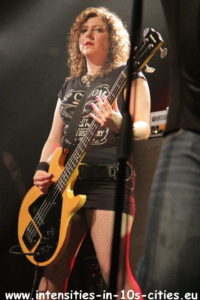 Et ce n'est pas GIAC TAYLOR, tout récent projet solo de Panarisi Giacomo (aka Romano Nervoso), qui nous contredira. Mais il nous précise dans l'oreillette que la sonde du sonomètre était installée dans les sanitaires, fermés de l'intérieur. Hein, vous dites? Comment…?