… from Backstage to Fronstage, all the World is a Stage – y compris à domicile ou quasi, bien que le Limbourg ne soit quand même pas notre terroir profond. Nos premiers pas dans ce célèbre Limburghal de Genk nous laissent néanmoins l'impression de débarquer dans une grande kermesse flamande bien bordélique à tous points de vue. Ce grand foutoir est à ce point inorganisé qu'on se retrouve ni plus ni moins backstage au milieu des roadies alors que nous cherchions à rejoindre tout simplement le guichet "Press" pour y retirer précisément notre backstage pass.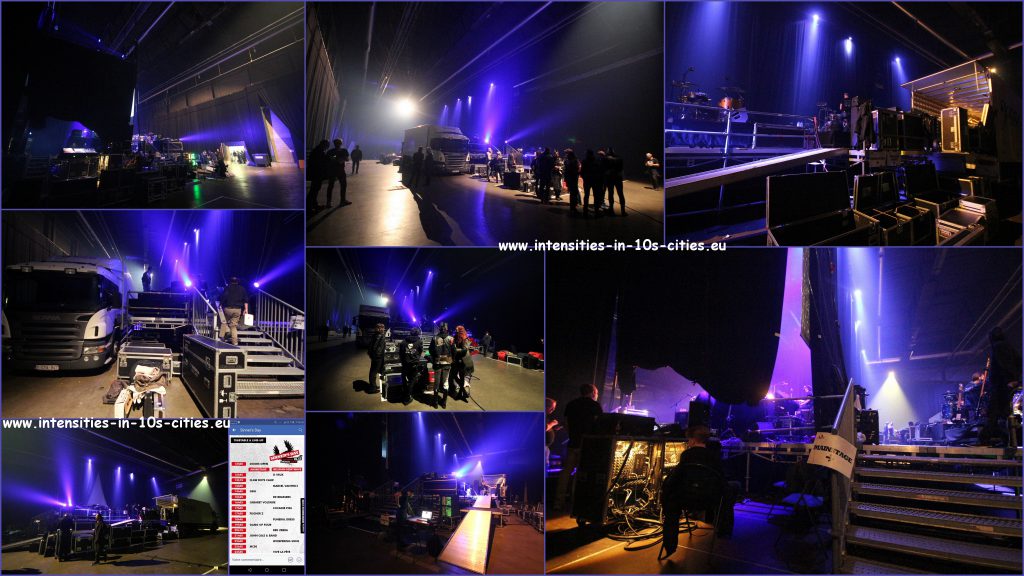 Toujours est-il: maintenant en ligne, un impérial John CALE ô combien efficacement entouré, un incomparable John WATTS aux commandes de son vaisseau-amiral FISCHER-Z et un tout bonnement flamboyant Wayne KRAMER accompagné d'un explosif MC5 / MC50 de légende…
… VIVE LA FETE qui n'a jamais aussi bien porté son nom avec un son plus lourd que jamais, GANG of FOUR plus destroy de matos qu'on ne pourrait l'être en 2018. Quant à se demander si COCAINE PISS porte bien son nom ou pas…
Voyons tout ça dans le détail, en ce compris nos sacrés FUNERAL DRESS et autres RED ZEBRA mais avec un foutu focus sur notre iconique Wayne KRAMER...