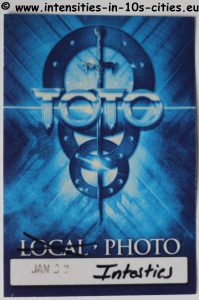 Ainsi donc TOTO initie sa tournée mondiale ce 27 janvier 2016 depuis Bruxelles devant un parterre qui n'a de rock'n'roll que son seul aspect bigarré. Dans l'assistance, certains semblent s'être trompés d'adresse, d'autres d'époque, d'autres de soirée. Mais bon, sans doute s'offrent-ils ce soir LEUR sortie-concert de l'année – voire de la décennie – en guise de cure de jouvence certainement. Ils ne manqueront pas de raconter pendant des mois et des mois à qui veut les entendre: « Vous pensez bien ma petite dame, TOTO était de retour à Forest ». De retour, ou sur le retour… ?
"Leaving to start the Toto World tour today! Brussels, 1st stop.. here we come! I am SO ready for this! 2016 is gonna be killer!", tweete Lukather. Il est vrai que depuis la disparition de la fratrie Porcaro, Steve Lukather reste le patron de la formation, leader qu'il a finalement toujours été au gré des flux et des reflux. Car TOTO, c'est comme les grandes marées d'équinoxe: ça s'en va et ça revient (air connu), et quand on ne les voit plus, on sait qu'elles vont de toute façon rappliquer tôt ou tard.
Il faut attendre la 25ème minute et « Hold the Line » (évidemment…) pour que le public daigne lever son c… et remuer le popotin. Si l'on compte les 20 minutes de retard encouru avant le lever du rideau, il est donc 20h45 lorsque Forest National semble sortir de sa léthargie et de sa torpeur. Nous étions trop jeune au milieu des seventies pour jouir du spectacle de certains (… suivez mon regard) qui exigeaient de dévériner l'ensemble des sièges de Forest National avant de s'y produire, alors qu'aujourd'hui d'autres à l'instar de TOTO imposent en 2016 une configuration tristement full-assise de la salle. A quoi rime d'ensuite inviter le public à se lever et à se remuer les fesses?! Allez-y comprendre quelque chose…
TOTO, on les préfère presque finalement en version studio (où ils excellent), à moins que ce ne soit le côté statique et trop lissé du band qui nous chagrine quelque peu lorsqu'il se trouve sous le feu des projecteurs. TOTO en live, c'est beau, c'est propre, c'est grand, c'est technique. C'est nickel-chrome et ciselé comme du marbre de Carrare ou du 20 carats. C'est tellement beau et propre que ça en viendrait presqu'à manquer de vie, d'erreurs, d'hésitations, d'improvisation.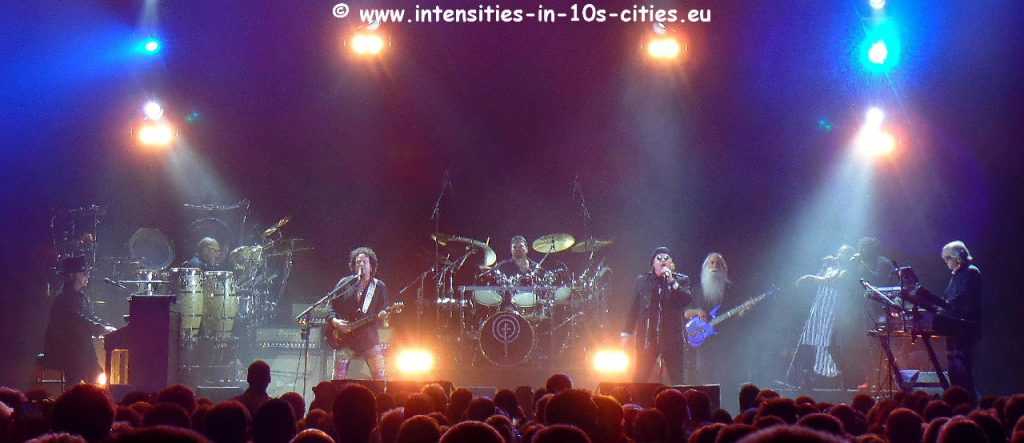 TOTO manque de fausses notes et de dérapages incontrôlés parce que la perfection manque de rock'n'roll attitude tout simplement. TOTO manque de gras et d'aspérité. De rugosité. En fin de compte, la perfection, ce n'est pas toujours folichon (…dit-on également de nous…). A moins que ce ne soit finalement nous qui nous nous soyons ce soir trompé d'adresse, d'époque, de soirée…??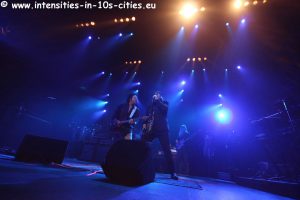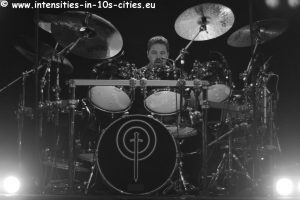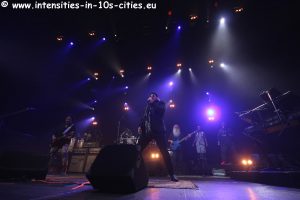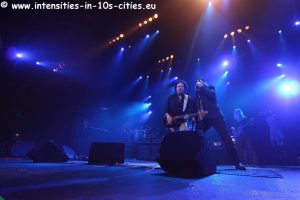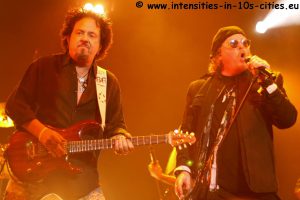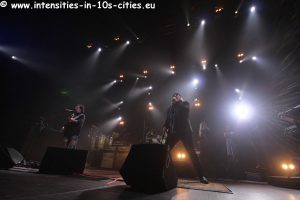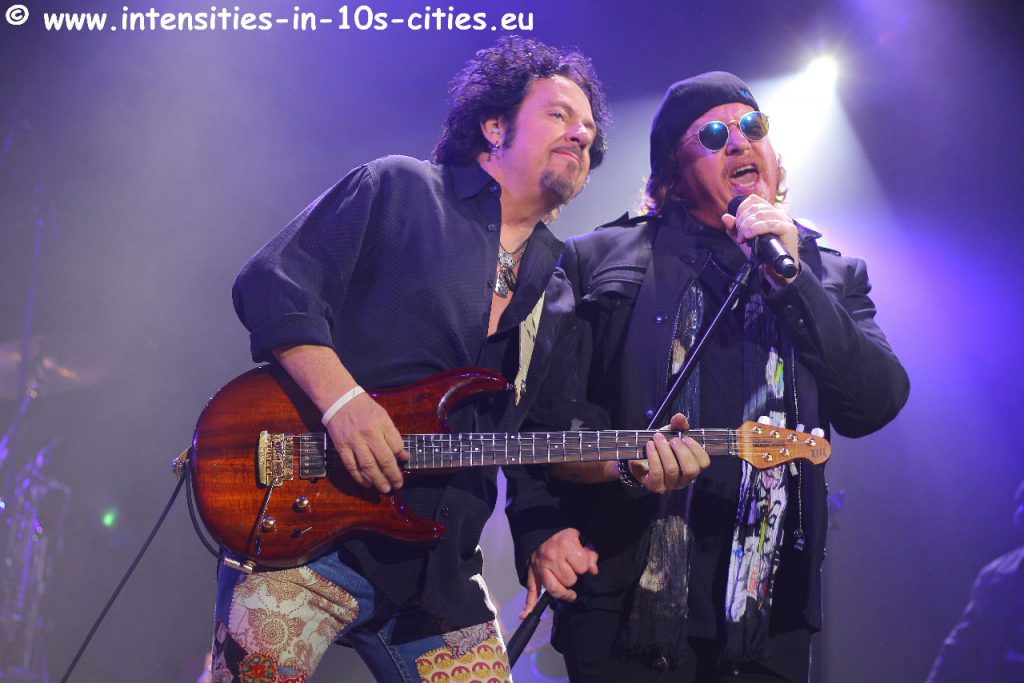 Reviews TOTO 1987 – 1995 – 1998 – 1999 @ Intensities in Tens cities – Chap 1: The Vintage Years.