18 ans après sa fondation, le moins blues de tous les blues bands – aka ALBERT BLUES BAND – présente à la presse l'enfantement de son dernier né: "Hey hey Rock'n'Roll". Nous avons eu le privilège et goûté la primeur d'une 1ère écoute, et cette galette est conforme à ce qu'on attend d'elle. Couillu comme un bâtard, le bébé se révèle être encore plus poilu à la seconde écoute – de ces poils bien gras et rugueux d'un monstre hirsute bestialement mis bas.
En prélude au concert release party de ce 05 juin 2015 (voir annexe ci-dessous pour le programme détaillé), conférence de presse rock'n'roll ce 29 mai 2015 pour ceux qui ont (ou n'ont pas/plus) le blues !
– Communiqué de presse – Press release :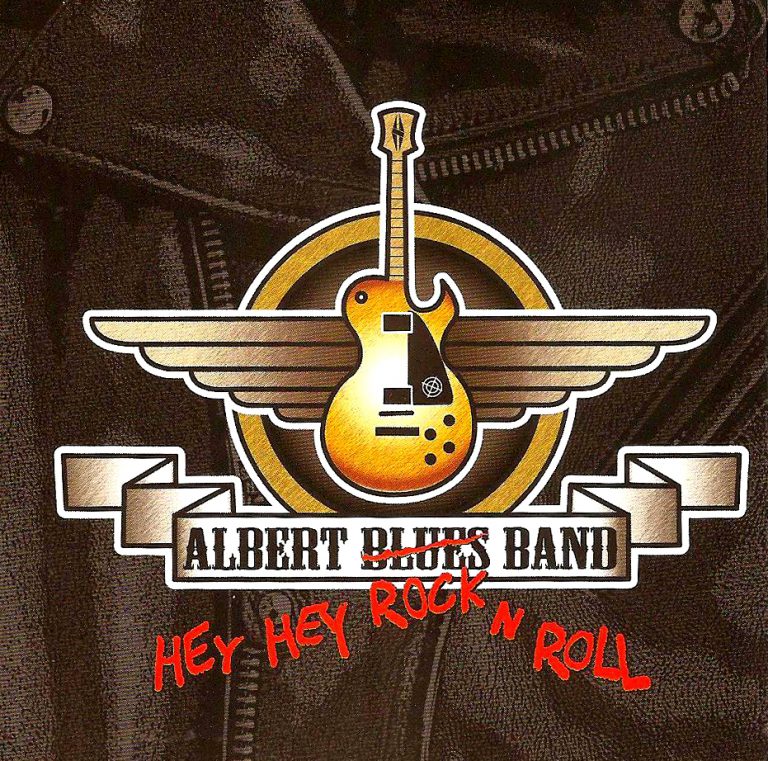 Communiqué de presse:
Sur la pochette de notre nouvel album, le nom Albert Blues Band apparaît … avec le mot blues barré et remplacé par le mot rock de 'Hey hey rock'n'roll'. Nous devons donc bien avouer que nous ne sommes définitivement pas un groupe de blues pur et dur mais plutôt de classic rock 70's où l'influence du blues reste cependant majeure.
Et nous avons voulu cet album dans la lignée des grands albums des 70's où tous les styles musicaux s'entrechoquaient sans que personne n'y trouve à redire, bien au contraire. Chacun de ces grands albums de Deep Purple, Led Zeppelin voire Black Sabbath et un peu plus tard de groupes comme Lynyrd Skynyrd contenaient un paquet de titres bourrés d'énergie avec chaque fois 1 ou 2 morceaux plus calmes ou simplement bluesy.
Nous ne prétendons certainement pas que cet album arrive au niveau d'un Fireball, Masters of Reality ou Led Zepp III, loin de là, mais nous expliquons simplement que l'approche a été similaire. C'est du rock couillu, plein de guitares et nous sommes extrêmement fiers et heureux de vous le présenter en détail.
Albert joue de la guitare depuis sa prime adolescence, et bien qu'encore très jeune, il a stocké physiquement sur bandes ou dans sa tête des dizaines voire des centaines de riffs depuis ses débuts. La majorité des titres de l'album sont issus de ces trésors aux influences diverses … et il en reste encore beaucoup !
Donc sauf explication contraire, et à part l'une ou l'autre anecdote le concernant, il sera inutile de préciser qu'Albert est le compositeur majeur de cet album même si chaque autre membre du groupe a aussi contribué efficacement à chacun des morceaux. A part le cover de UFO, tous les textes sont de Denis.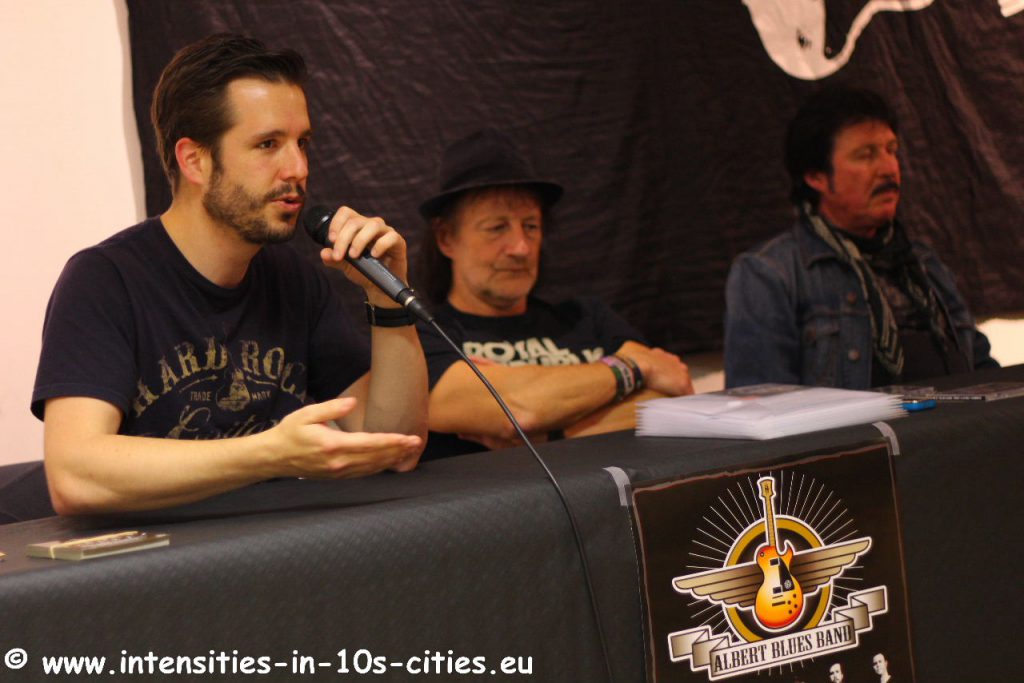 1. Freedom
Une intro à la basse digne de Cliff Williams, un riff instantané et c'est parti. La première phrase (« Ridin' on a horse with no name ») est venue tout naturellement, avec en tête l'une des premières images du film Woodstock où l'on voit un des organisateurs, torse nu, les longs cheveux au vent rejoindre la scène en construction à cheval … bon ok la musicalité des mots vient du titre 'A horse with no name' d'America.
Et le titre dans tout ça, et bien encore une fois, la liberté qu'on pensait avoir trouvée après Woodstock .. et puis aussi surtout la liberté d'écrire un peu n'importe quoi comme paroles … il fallait juste qu'elles sonnent musicalement.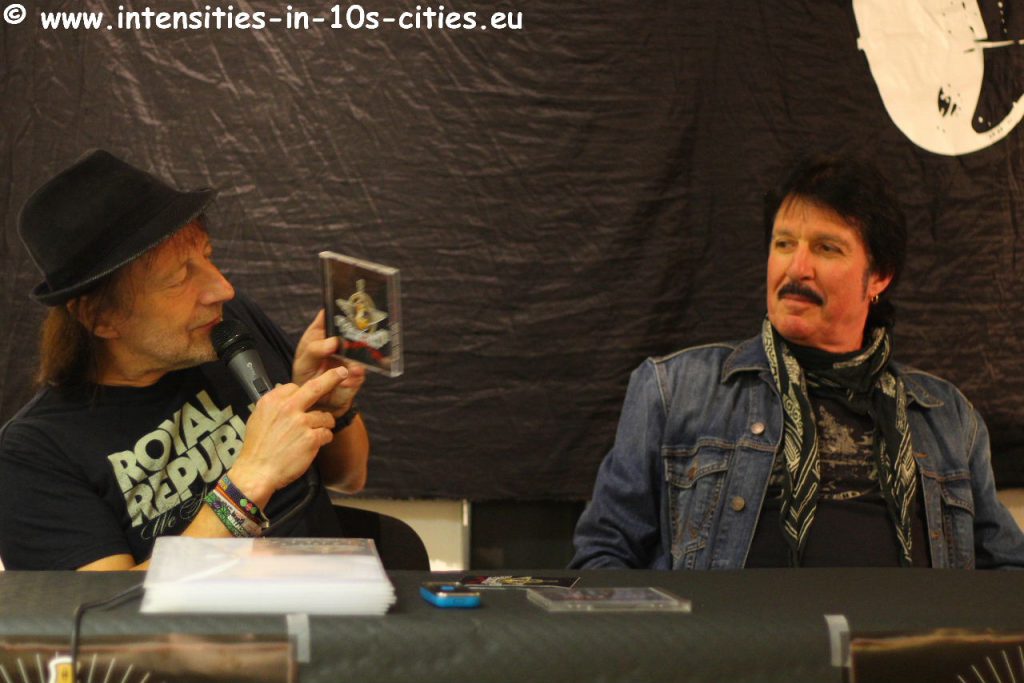 2. Impossible love
Un morceau pop-stoner, c'est plutôt rare : ça démarre par une chouette mélodie et ça se termine par un final époustouflant aux relents sabbathiens (ou sabbathiques) et zeppeliens.
Le texte parle très sérieusement de ces nombreux cas d'amour difficile voire impossible. L'idée est venue de ces 2 jeunes à Sarajevo, elle musulmane, lui serbe qui voulaient tout simplement vivre ensemble. C'est un vieux thème récurrent : Roméo et Juliette, Harold et Maude, un Noir et une Blanche (ou l'inverse) aux USA dans les 50's ou 60's ou en Afrique du Sud, des homosexuels dans de nombreux endroits du monde, un extra-terrestre et une pompe à essence…
3. Hey hey rock'n'roll.
Du rock sudiste ? Ben oui on vient du Sud, non ? Il y a un peu de Lynyrd Skynyrd là-dedans ? Oui absolument … et c'est voulu, c'est un des groupes préférés du chef. Pour ce qui est des paroles, au départ, Denis voulait raconter l'histoire du rock en une chanson … mais même sur la longueur d'un cd (70') ça aurait été trop juste. Il a donc résumé ça en quelques temps forts : les débuts dans les 50's, la profession de foi de John Miles sur 'Music', le trou noir des 80's au niveau de l'énergie 'rock'n'rolliène' et puis finalement 2 des grands sauveurs grunge, Kurt (Cobain) et Eddie (Vedder) : du rock avec à nouveau des guitares en avant.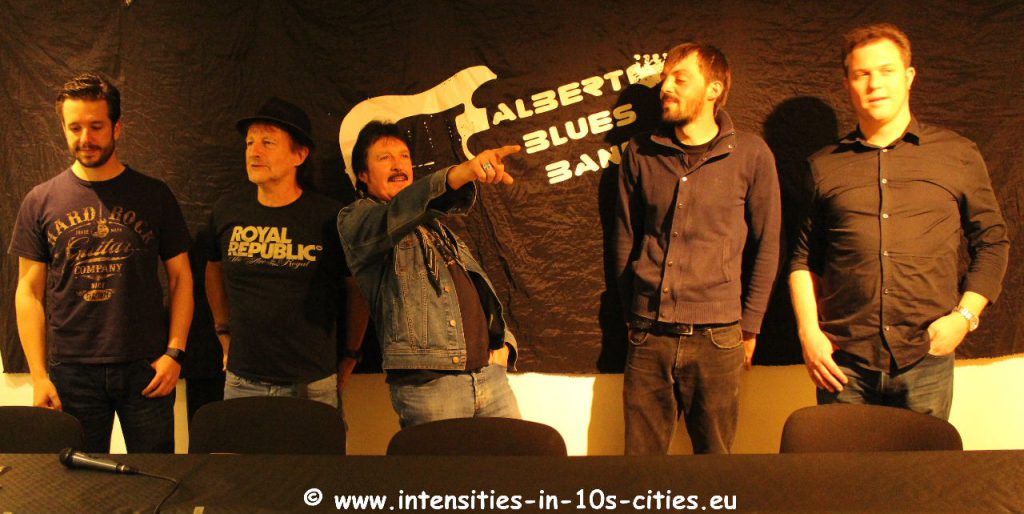 4. Rock'n'roll girl.
Ou 'The canari song'. Albert a composé la musique de ce morceau dans sa cuisine, il y a longtemps déjà … et sa perruche sifflait en même temps.
On préface souvent ce morceau en concert en expliquant que lorsqu'on était ados (dans les années … euh…), dans le coin, il n'y avait quasiment que des mecs qui aimaient le rock, les filles étaient branchées sur les chanteurs à minettes (Frédéric François, Frank Michaël, Mike Brant, Art Sullivan et cie). Trouver une fille (pas trop moche de surcroît) qui aimait le rock à cette époque relevait quasi de l'impossible (bon Albert et Michèle font un peu figure d'exceptions). Alors que maintenant … waouh plein de filles aiment le rock … et c'est génial.
Au niveau musical, c'est plutôt un morceau pop … et le chant très bas au début est un clin d'œil à la cold wave … des années 80.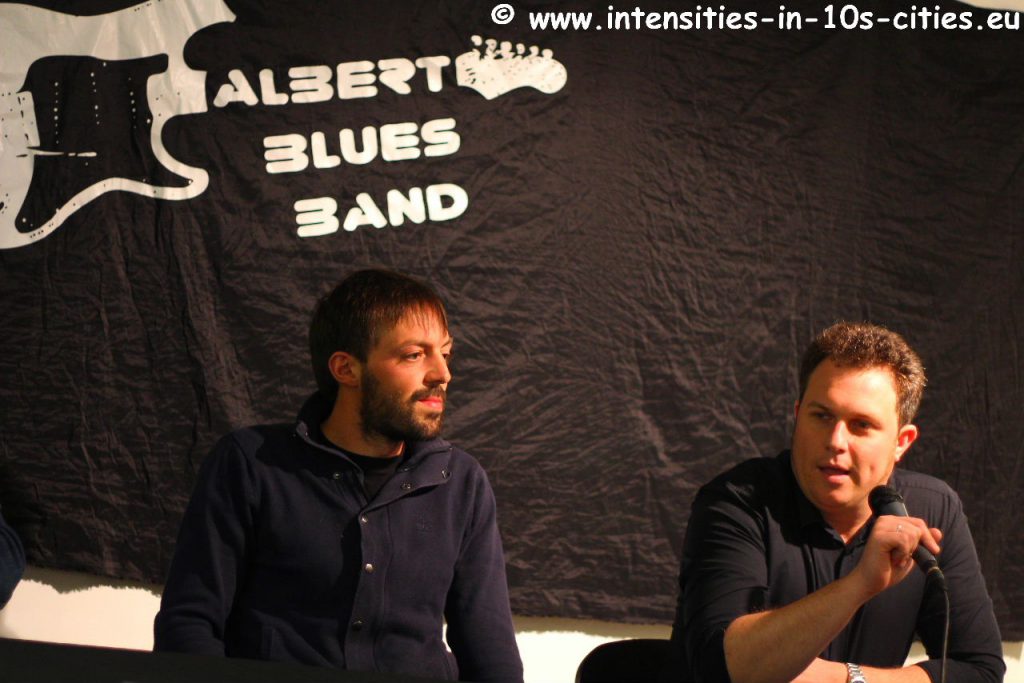 5. Nothin' to win.
LE blues de l'album. Morceau composé il y a pas mal de temps par Albert et Bernie (notre ancien guitariste). Albert y va d'un solo à la Mark Knopfler à faire tomber toutes les filles (cfr. Ci-dessus).
Le thème et la 1ère partie du morceau sont fortement influencés par le film 'American beauty', la 2° partie est un final alternatif du film … où Kevin Spacey est beaucoup moins cool que dans la version originale.
6. Back to the Middle Ages.
Tout d'abord, on aurait dû dire 'Middle Age' au singulier … mais ça sonnait mieux avec le pluriel … et puis merde on fait du rock, on fait ce qu'on veut.
Morceau très énergique comme la plupart des titres du cd, mais aussi plein de colère contre toutes les abominations que l'on rencontre dans le monde aujourd'hui aussi bien par des terroristes sauvages qui n'ont aucune excuse pour les décapitations, l'esclavagisme, la destruction de cultures ancestrales … que pour un monde ultralibéral, ultra-capitaliste qui poussent des milliers voire des millions de gens à la rue … juste comme au Moyen-Âge.
7. Music.
Idée de Denis d'un morceau psychédélique avec de la wawa et tout et tout dans lequel tout fan absolu de musique se reconnaîtra au niveau du texte. A l'arrivée, ce n'est pas si psychédélique que ça mais c'est un morceau léger qui contraste avec le précédent et qui en est finalement l'antidote nécessaire.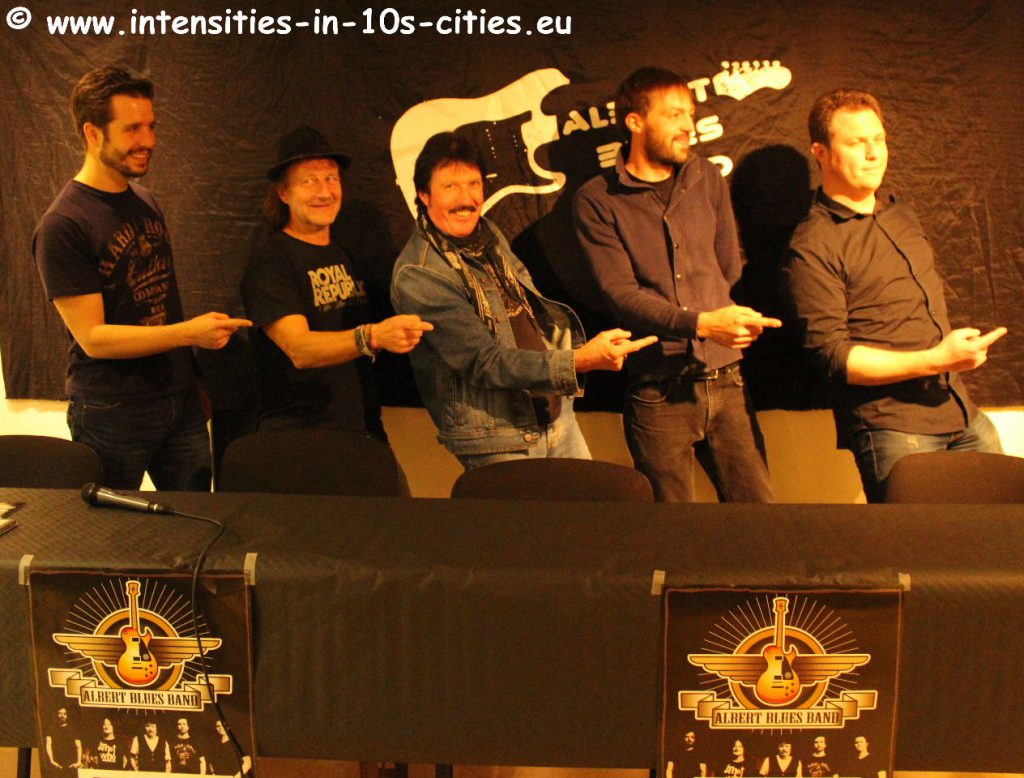 8. You are a winner.
L'année dernière, on a sorti le titre 'We are the winners' pour l'équipe nationale belge de foot (cfr. n°12). Comme ce titre reprenait les noms des joueurs présents à la Coupe du Monde 2014, on savait très bien que sa durée de vie serait limitée … mais on avait déjà prévu d'en faire une autre version destinée à celles et ceux qui ont un petit coup de mou dans la vie.
Soit on se laisse aller, soit on se bat : nous proposons la 2° solution (testée et vérifiée) : on doit se dire qu'on est un 'winner' et pas un 'loser'. Et la mélodie entraînante du morceau doit donner envie de se remotiver à faire quelque chose de bien de sa vie. Méthode Coué en fait. On a donc appelé cette version la version « psychologique » à défaut d'un autre terme plus approprié… c'est vrai finalement, on pourrait l'appeler la « Version Coué ».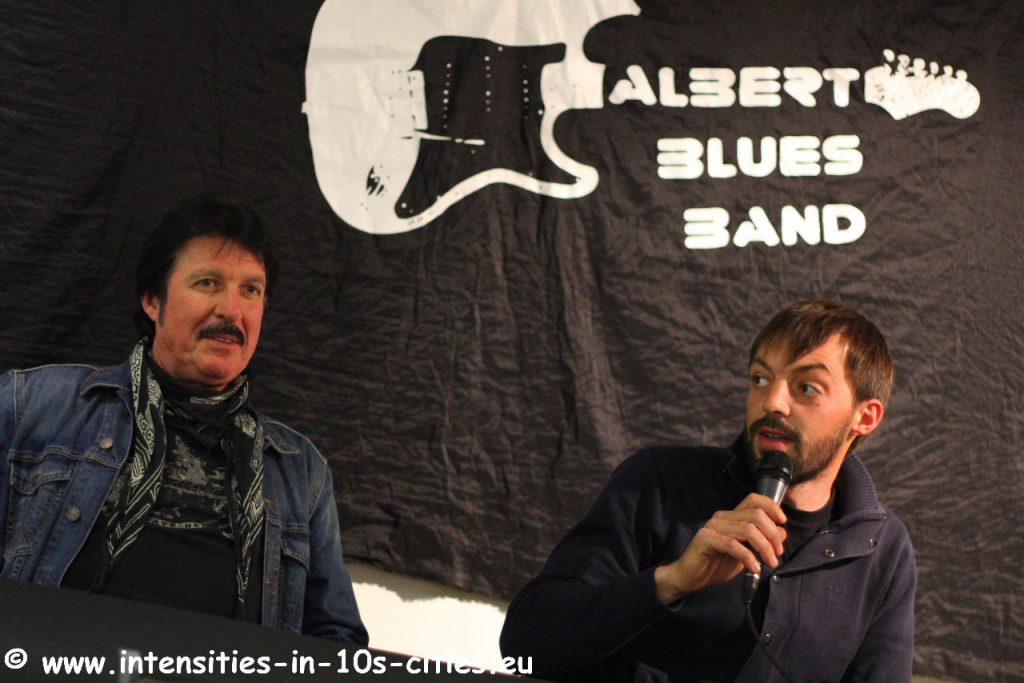 9. A life.
Au départ, on voulait faire notre 'Stairway to heaven' tant au niveau musical qu'au niveau des paroles. Vincent s'est donc isolé ¼ h pour pondre cette superbe mélodie sur laquelle Albert a tout de suite trouvé de magnifiques accords en arrière-plan, idem pour Coco et Mickaël qui se permettent même un simili solo chacun en fin de cette version longue. Par contre, Denis ne parvenait pas à trouver une mélodie chant convenable pour une aussi belle chanson. Par contre, les paroles qui auraient dû avoir un double sens mystique similaire à celui de Robert Plant sont venues plus naturellement mais aussi de manière beaucoup plus prosaïque : elle parle tout simplement de notre vie (version masculine) …
…et la mélodie chant dans tout ça ? Ben c'est aussi Vincent qui l'a trouvée, dans un univers plus pop que le reste de l'album …
… et à propos finalement, ça n'a pas sonné comme du Led Zepp mais plus comme du Scorpions … et c'est très beau aussi.
10. Prince Kajuku.
Seule reprise de l'album alors qu'on s'était dit il y a quelques années que faire un album avec 5 compos et 5 reprises serait déjà pas mal. On est donc extrêmement content de notre travail.
Ce morceau est extrait du 2° album du groupe UFO : UFO 2 Flying … avec comme sous-titre 'One hour space rock' qui décrit exactement le style musical de la période 69-72 de UFO (l'autre grand space rock band à l'époque étant Hawkwind avec un certain Lemmy à la basse). Les paroles sont à l'unisson de la musique, très orientées science-fiction.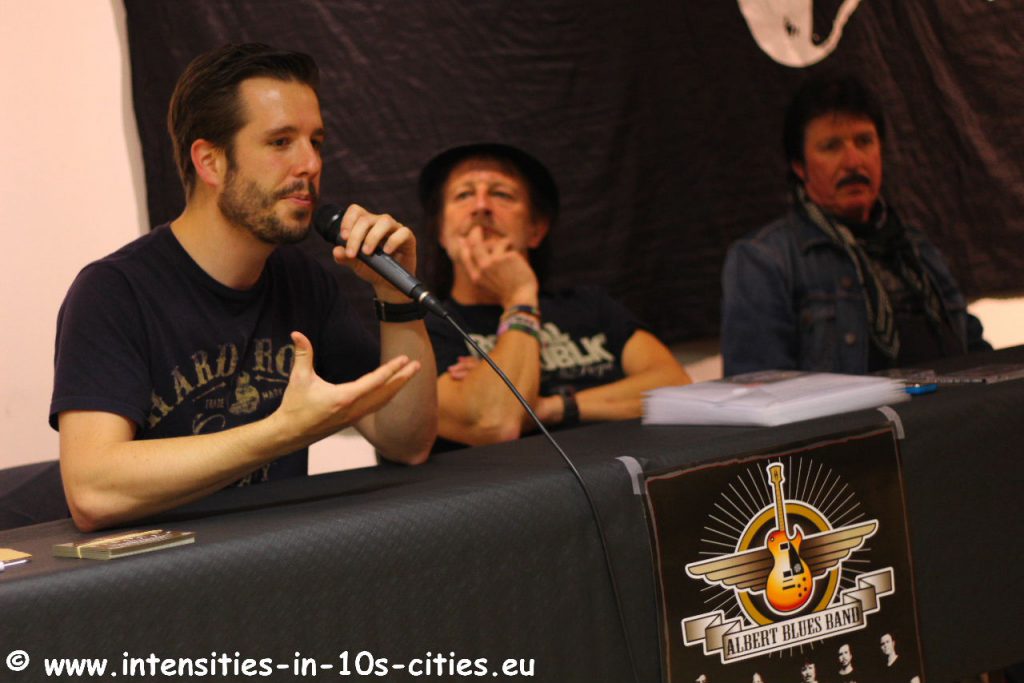 11. A life (Radio Edit version)
Une version écourtée de 'A life' au cas où les radios trouveraient la version originale trop longue … mais ça serait dommage de ne pas passer la version longue avec l'intro à la guitare et le duo basse-batterie à la fin du morceau.
12. We are the winners
Ca faisait déjà longtemps (bien avant la Coupe du Monde en Afr. Du Sud) que Denis voulait écrire un hymne en l'honneur des Diables Rouges, même aux pires moments de l'équipe nationale, histoire de rebooster le moral des troupes.
Par une belle nuit de l'automne 2013, il a rêvé une mélodie et des paroles pour cette chanson … à noter que c'est aussi dans ses rêves que sont nés les refrains de Hey hey rock'n'roll et de Rock'n'roll girl ainsi que l'intro de Music.
Cette fois, c'était donc plus concret et il a proposé le morceau aux autres membres du groupe qui ont été assez enthousiastes … sauf Albert qui avait peur que le groupe perde sa crédibilité rock'n'roll. Mais le but était justement de faire un morceau de rock pour une équipe de foot comme ça se fait souvent en Angleterre où rock et football sont intimement liés. Après moult palabres, tout le monde s'est mis au boulot et ce morceau est vraiment le résultat d'un travail d'équipe même si la mélodie de départ, le texte et la structure viennent de Denis.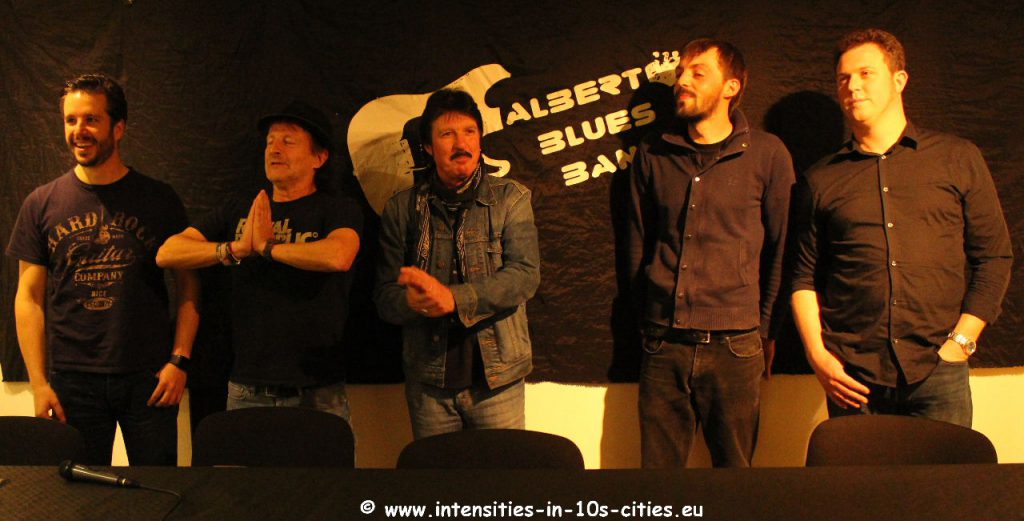 Cette chanson est sortie l'année dernière mais avait déjà été enregistrée fin 2013 et a donc été écrite en l'honneur des 'Diables…' euh de l'équipe nationale belge de football. Universal ne nous ayant pas autorisés à utiliser le surnom de l'équipe nationale belge, nous avons dû changer les paroles d'un couplet…
… et comme certains joueurs ont été repris en dernière minute, une dernière version a été remise à jour, juste avant la Coupe du Monde.
On espérait (sans trop y croire quand même) que ce titre deviendrait l'hymne officiel de l'équipe belge … ils ont préféré Stromae dont le morceau n'a absolument rien à voir avec le foot … mais bon ça, c'est le business … on est quand même passé quelques secondes lors d'une des émissions foot de la RTBF et ce morceau nous a permis d'enchaîner 4 concerts en moins de 21 heures lors des fêtes de la musique 2014 dont le dernier à Izel juste après le but d'Origi contre la Russie.
Rendez-vous donc ce 5 juin 2015 à l'Entrepot (Arlon) pour la release party !
En annexes: 3 doc from the band
– Programme de la Release Party @ Arlon le 05 juin 2015
– "Albert Blues Band en quelques lignes"
– "Historique Albert Blues Band"