Communiqué de presse – Press Review Roundup Release :
Steven Wilson, quadruple nominé au Grammys, multi-instrumentiste, producteur et l'un des artistes les plus travailleurs dans le monde de la musique, a annoncé qu'il se lancera dans une tournée européenne, avec une escale à la Rockhal le . La tournée coïncide avec la publication de son album solo très attendu « Hand. Cannot. Erase. » qui doit sortir dans les bacs en mars 2015. Actuellement, il se concentre sur sa carrière en solo, mais il est plus connu comme fondateur, guitariste, chanteur et compositeur du groupe Porcupine Tree, mais aussi en tant que membre d'autres groupes et pour ses collaborations avec des artistes tels que Opeth, King Crimson, Pendulum, Jethro Tull, XTC, Yes, ou encore Anathema.

La tournée et l'album succèdent au grand succès commercial et parmi les critiques de son troisième album solo « The Raven That Refused To Sing » qui a été publié en février 2013, ainsi qu'à une série de concerts marquant sold-out, dont une à la mythique Royal Albert Hall à Londres. La nouvelle tournée commencera le 12 mars 2015 au Corn Exchange à Cambridge et comprendra des escales un peu partout au Royaume-Uni, à Cardiff, Manchester, Edimbourg, Wolverhampton, ou encore au magnifique théâtre art déco Troxy à Londres.
Steven Wilson nous a confié : « Je suis heureux d'annoncer les premiers concerts en promotion de mon prochain album "Hand. Cannot. Erase.', d'abord au Royaume-Uni, puis dans le reste de l'Europe. Nous sommes en train de développer un spectacle qui, je l'espère, sera encore plus complexe que mes dernières tournées d'un point de vue musical et visuel, avec un programme basé notamment sur ce nouvel album, mais aussi avec des morceaux plus anciens qui risquent de vous réserver l'une ou l'autre surprise. ».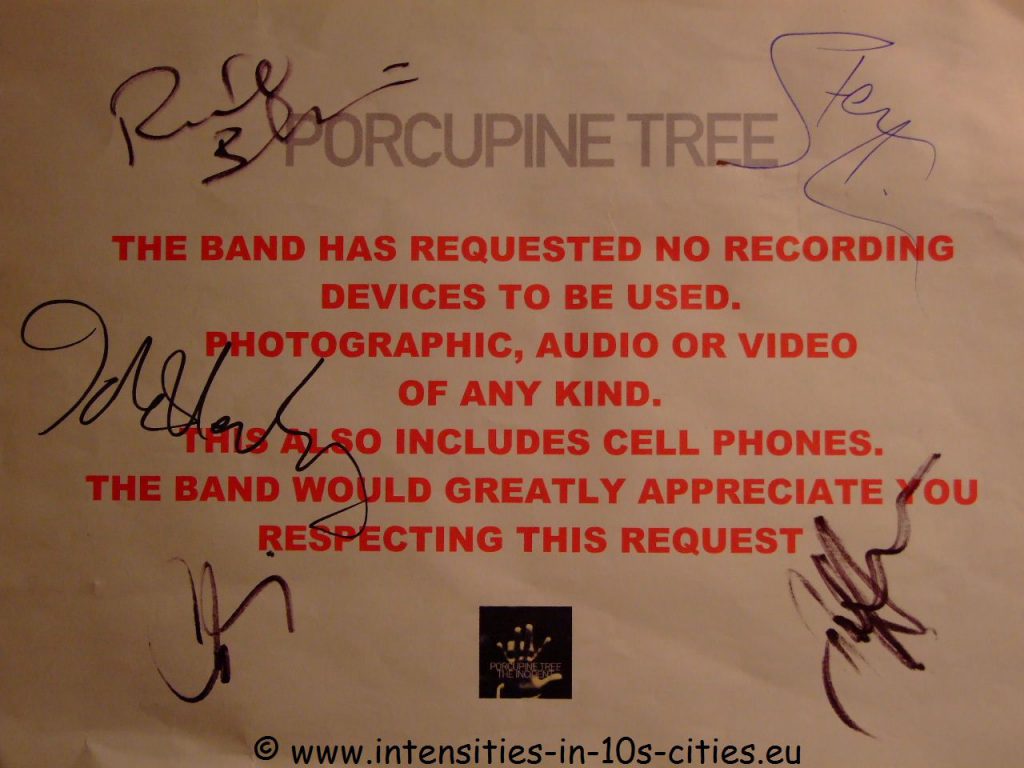 Pour expliquer le concept du nouvel album, Steven remarque que « l'histoire de base, ou le concept de cet album – c'est une femme qui grandit, qui va vivre en ville, très isolée, et elle disparait un jour sans que personne ne s'en aperçoive. » C'est la plus courte description qu'il peut donner, « mais il y a encore bien plus d'aspects. »
Steven Wilson est non seulement un musicien très occupé par les enregistrements de son disque, il est aussi un des artistes phares dans le domaine des rééditions d'albums, avec de nouveaux mix en stéréo et en 5.1 de l'album classique de Tears For Fears « Songs From The Big Chair », ainsi que des publications pour le compte de XTC, King Crimson, Yes, Jethro Tull, ou encore les rééditions annoncées de Roxy Music.
Site officiel : http://stevenwilsonhq.com/
Réservations & préventes: http://www.rockhal.lu/fr/agenda/rock-pop/show/detail/steven-wilson/