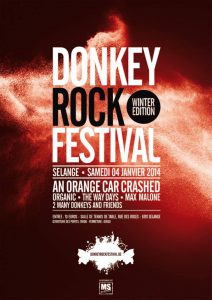 "Quand la Belgique aura compris que les frontières de la Wallonie ne s'arrêtent pas à Namur mais descendent un peu plus bas, ce groupe-là fera partie des meilleurs groupes belges de tous les temps": une bien rude vérité assénée dans la sono par Lolorganisateur au moment de saluer la prestation de la tête d'affiche de la soirée, AN ORANGE CAR CRASHED. Peu de temps auparavant, cette 1ère winter edition du Donkey Rock Festival commence fort, très fort avec nos petits chouchous et nos préférés : The WAY DAYS.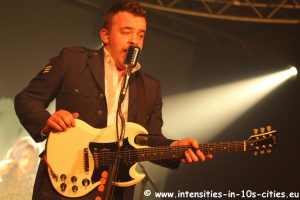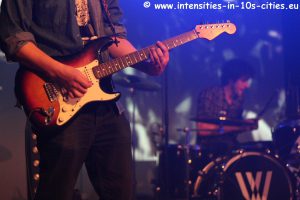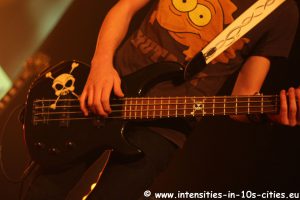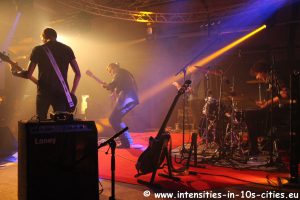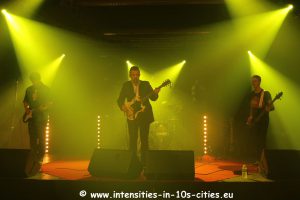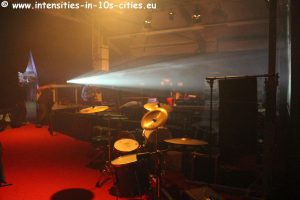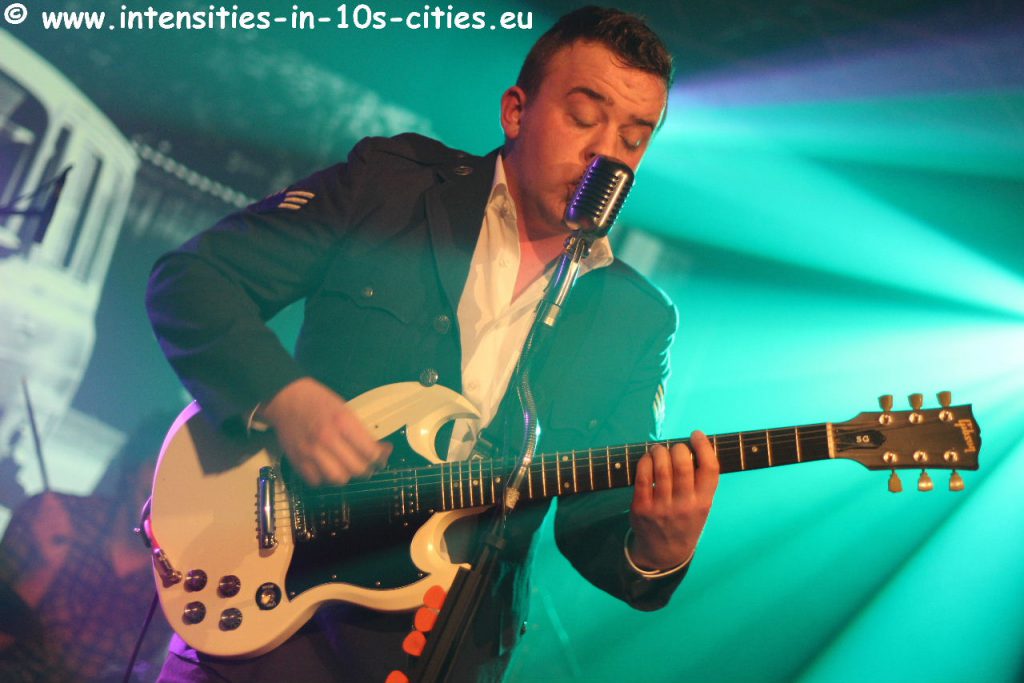 Malgré un bassiste de remplacement qui joue les intérimaires de choc ("de chez Trace" – sic), le quatuor ouvre la danse avec un set des plus énergiques agrémenté de nouvelles compos 2013 et de désormais classiques – façon de parler. Une fraicheur vintage et une sympathie sur scène à l'image de la spontanéité de leur production pourtant old timer : voilà du pur garage rock, primaire et brut de décoffrage comme surgi du passé, avec des rengaines qui tombent facilement dans l'oreille, marque de fabrique qui ne se dément pas au fur et à mesure de leur petit bonhomme de chemin.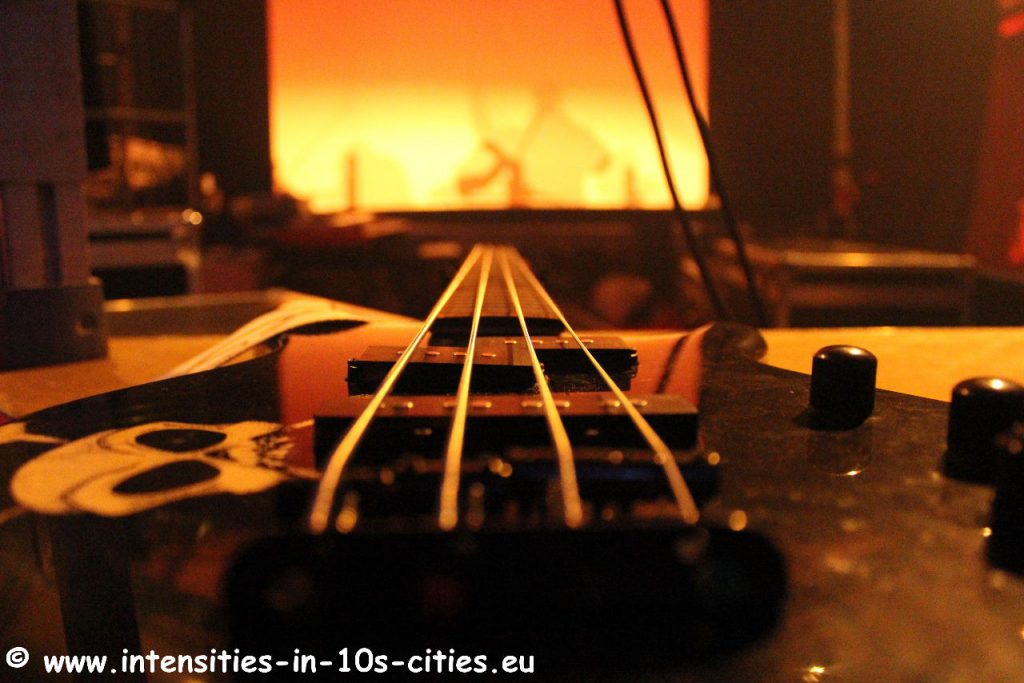 It's a long way to the top if you wanna rock'n'roll : certains comme The WAY DAYS sont déjà (quasi) au top, mais reste à en convaincre le reste du monde (et si pour les décideurs de Bruxelles la Wallonie ne s'arrêtait pas à Namur, etc. etc.). Dommage que le Laney crachait le gras de ses basses vers le backstage parce que là-derrière, mes aïeux, quel groove vous avez raté… !!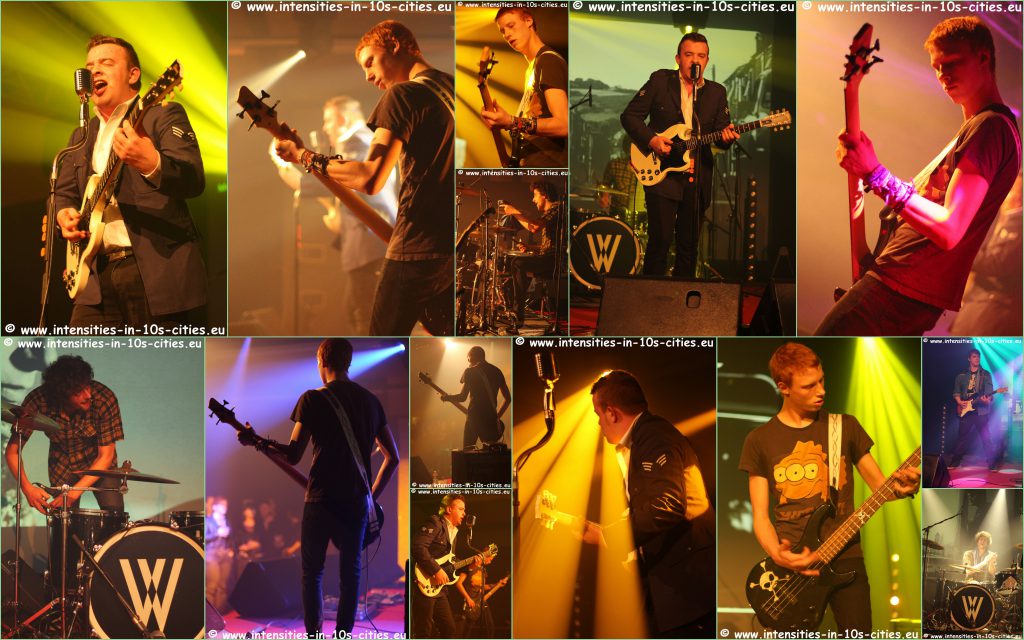 Si nul n'est (pas toujours) prophète en son pays, que dire alors d'AN ORANGE CAR CRASHED ?! Leur prestation de ce soir est la plus percutante à laquelle il nous ait été donné d'assister. Servi par une sono et un light-show à la hauteur des talents sur scène, le panache est en plus au menu pour décupler avec brio une certaine idéologie par ailleurs pas déplaisante pour un sou. Avec le Fils du Père à la lead guitar, ne manque que la descente du Saint-Esprit pour que la Trinité rayonne sur Sélange ! Le grand art est la marque de fabrique des Pemmers, et le show leur ADN – jusqu'à qu'à ce qu'autopsie post-mortem s'en suivre, Herr Doktor.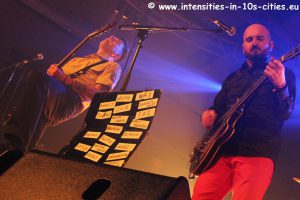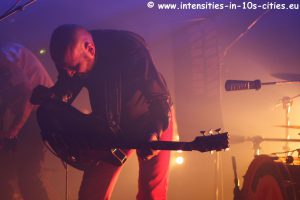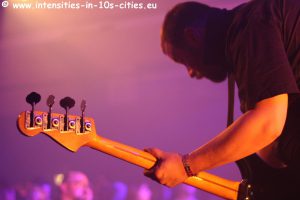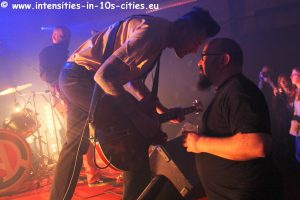 Attaquer une six cordes à la visseuse en fin de set est par ailleurs excellent pour le conduit auditif et pour le show – un peu moins sans doute pour le matos. L'excentricité et la puissance de cette démonstration de force met une fois encore en scène tout le talent et toute la géniale créativité du groupe dans un genre coldwave aussi particulier que son registre shugase hors-normes.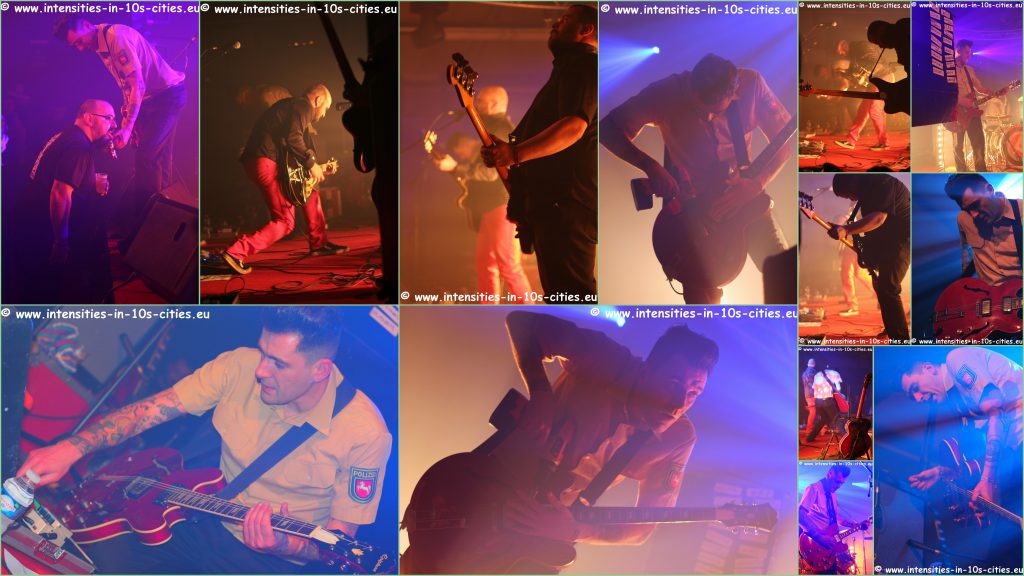 Les locaux de MAX MALLONE clôturent la partie « concerts » de cette soirée, manière de faire retomber la pression et augmenter le débit de celle du bar. Mention particulière également en regard de la la prestation des Bruxellois de ORGANIC. Cependant, coincés entre le marteau (The WAY DAYS) et l'enclume (AN ORANGE CAR CRASHED), pas facile pour eux de tirer les marrons du feu. Sélange, rock city : son Donkey Rock Festival (summer & maintenant winter editions), ses géniaux organisateurs, ses bénévoles d'enfer, son ambiance de Dieu le Père, sa chaleur et sa sympathie légendaires. Décidément, il est des coins où il fait bon vivre le r'n'r ici-bas, très bas en Lorraine, bien loin de Namur et de Bruxelles…