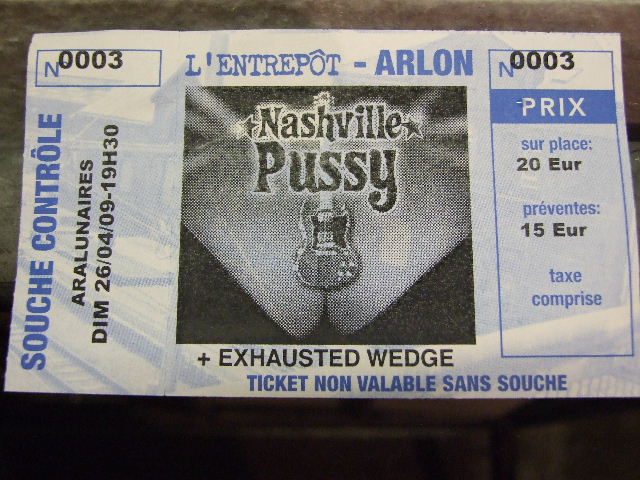 Hot, hot, hot ce concert – chaud devant (et derrière aussi…) ! Dernière date sur le Vieux Continent pour Nashville Pussy qui termine à Arlon – dans le cadre de ces premières Aralunaires – sa tournée européenne avant de repartir chauffer ses cow-boys et échauffer les esprits dans leur lointain Texas. Nos quatre garces et lascars prennent manifestement leur pied dans un Entrepôt tout acquis à leur cause. Max d'énergie, max de décibels, max de show, max de provoc: quand le dieu rock'n'roll copule avec la déesse décibels – et nous avons deux déesses de derrière les fagots qui en connaissent un brin en matière de manche à astiquer ! Mais cela ne se limite pas au seul visuel: la lead guitar est tout simplement époustouflante et dévastatrice à souhait, donnant à se rincer tant l'oeil que l'ouïe.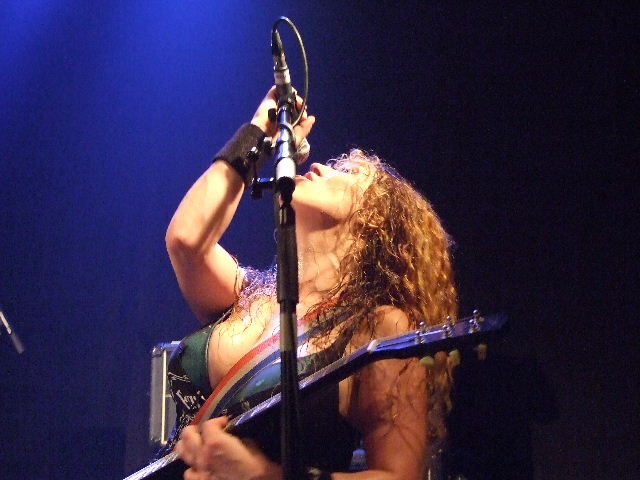 Photos (c) – Use only with mention of www.intensities-in-tens-cities.eu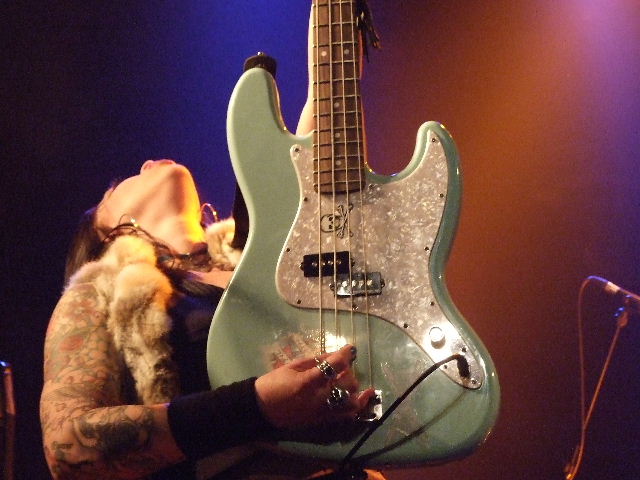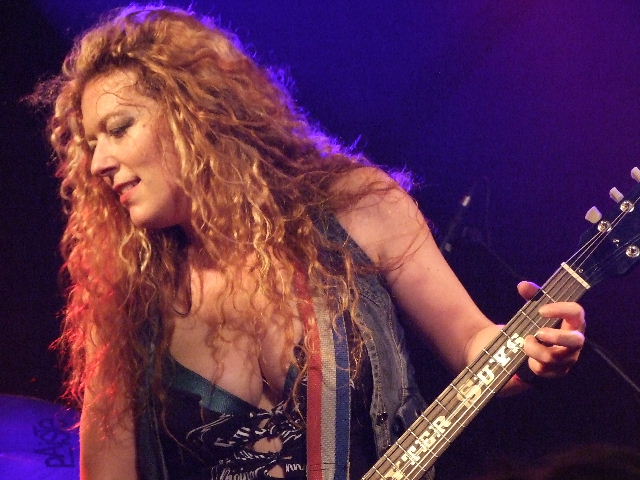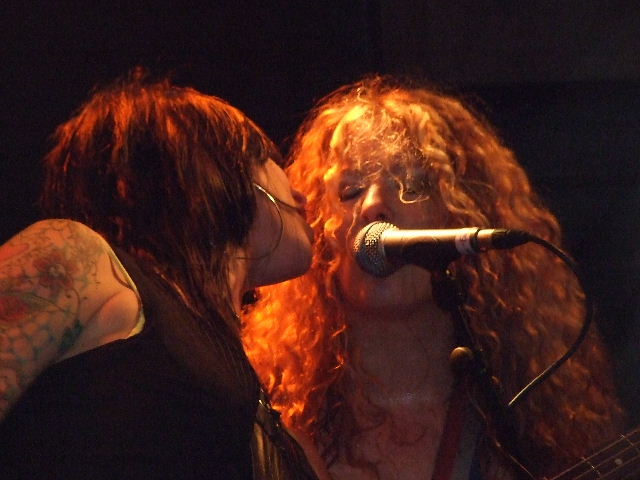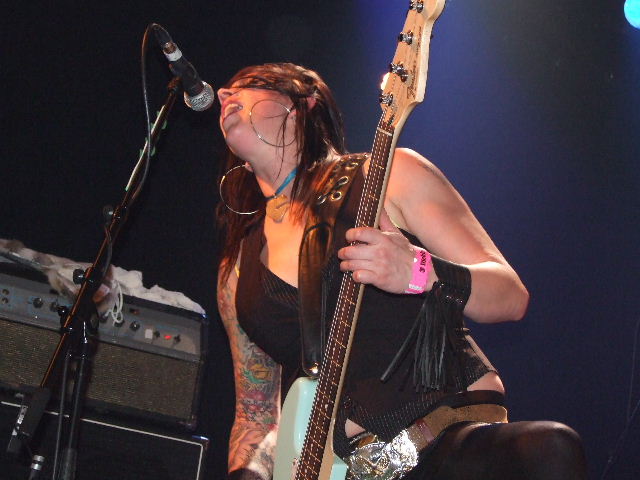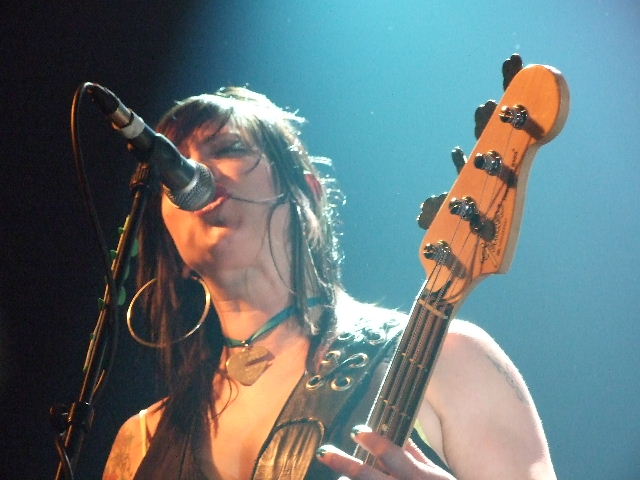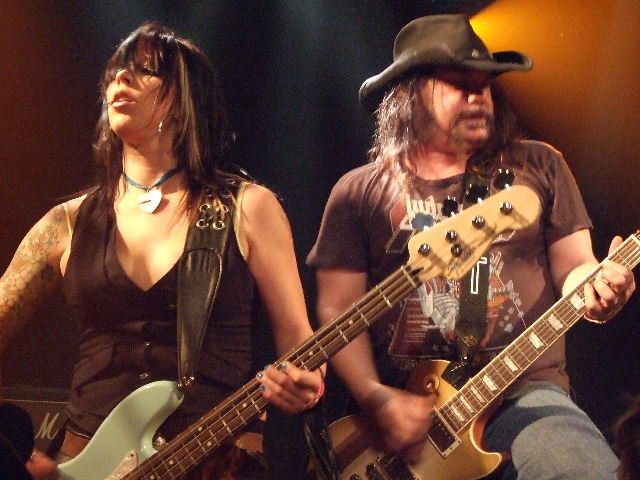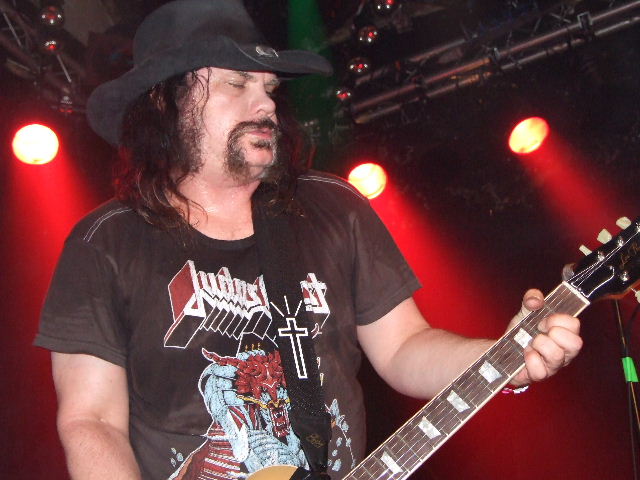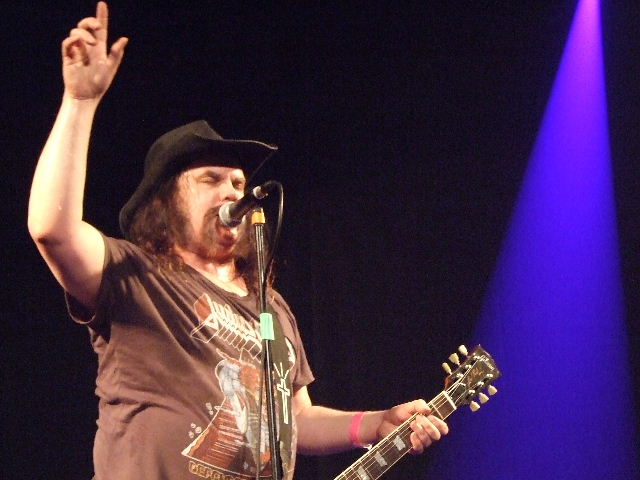 Photos (c) – Use only with mention of www.intensities-in-tens-cities.eu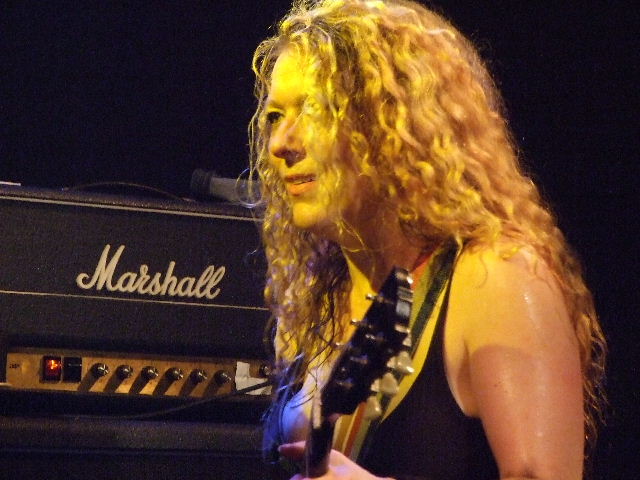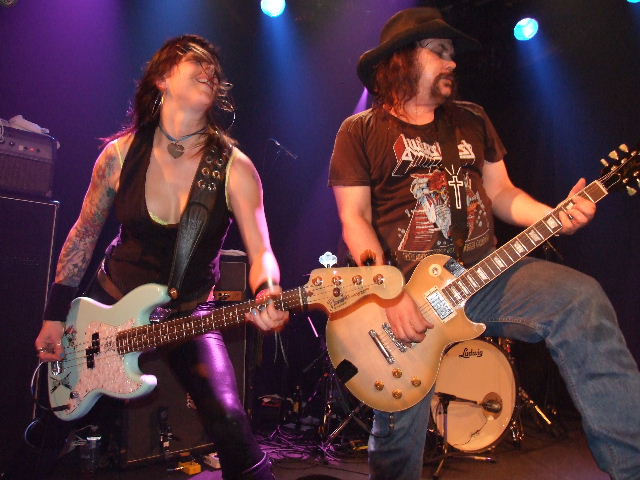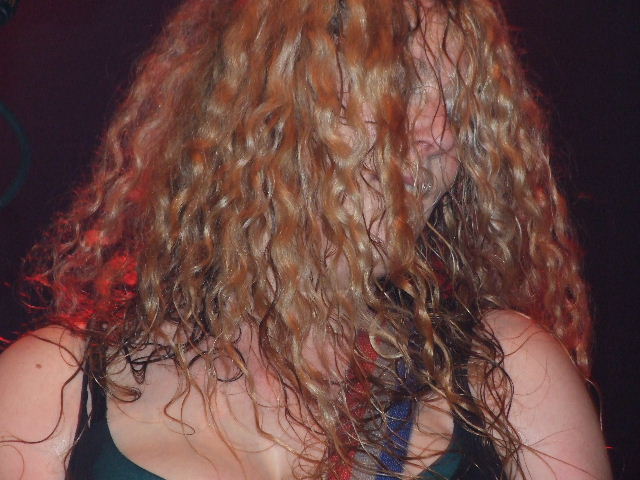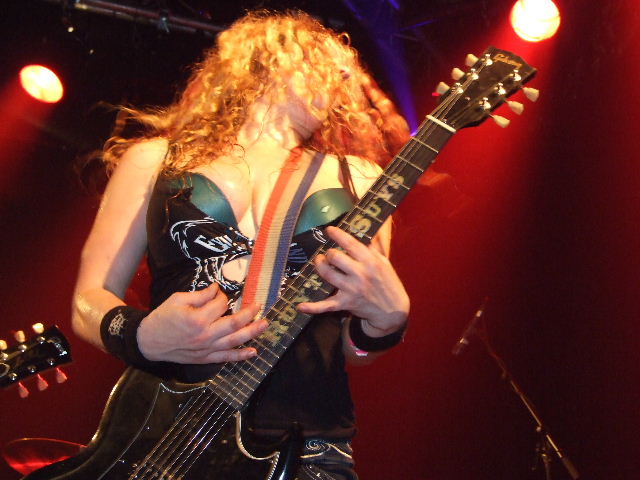 On ne fait pas dans la dentelle ni dans le soft ce soir, mais plutôt dans le cuir et dans le hard – au propre comme au figuré. Ce n'est pas Buckingham mais Soho, ce n'est pas Broadway mais le Bronx, ce n'est pas Place Royale mais les Marolles: du vrai, du bon, du chaud, du primaire, du basique, du carré sans compromis ni compromission, vitaminé au Jack Daniel's et… à l'Orval dont sont tout aussi friands nos Ricains. Du bon, du très bon, et quelle bouffée d'air mes aieux – et je ne parle pas ici de chambres-à-air ni de pipettes bien qu'il y ait matière à. Nom de Dieu: quelle bonne parole le Nuge a-t-il eue un beau soir de Double Live Gonzo à Nashville…!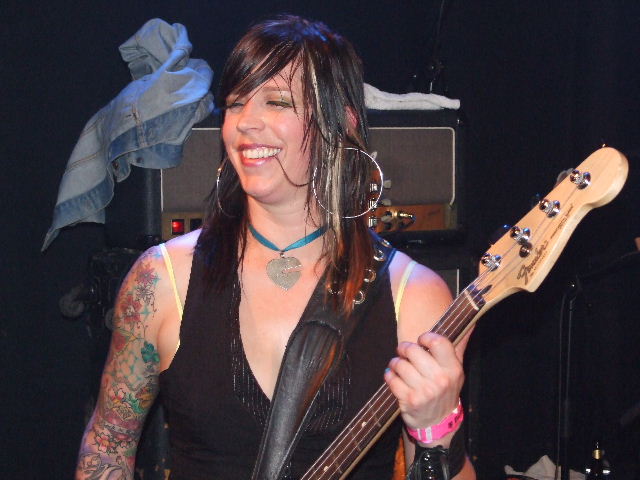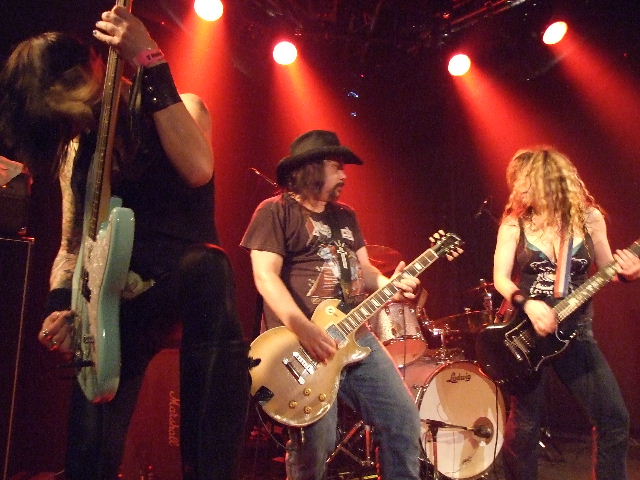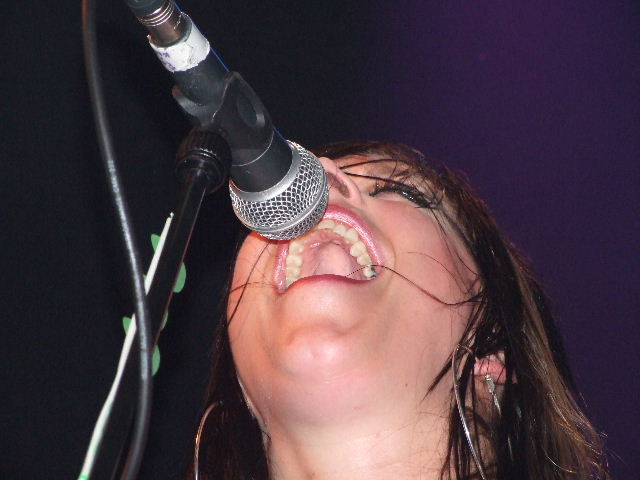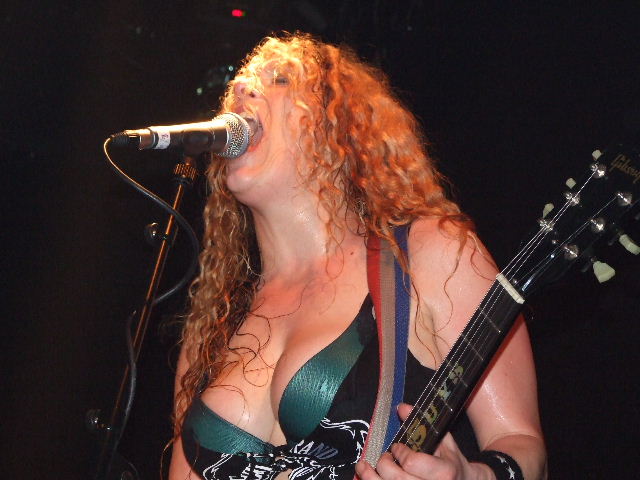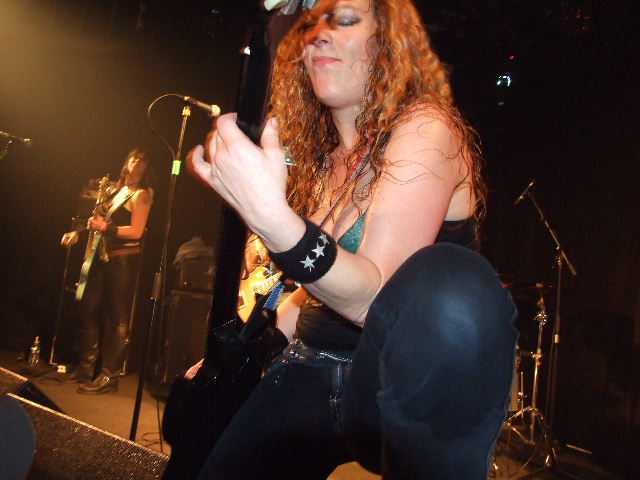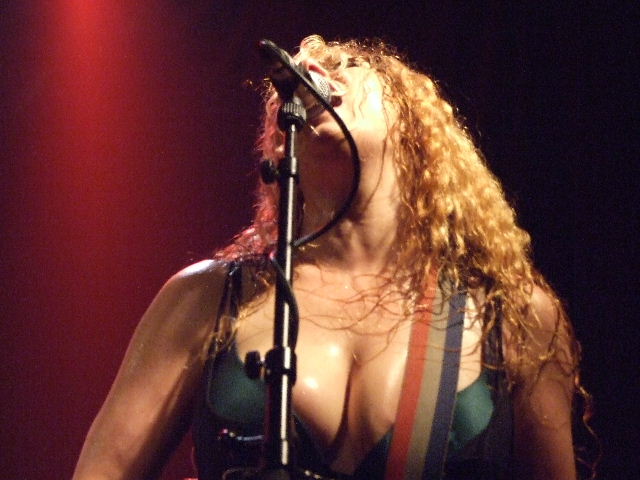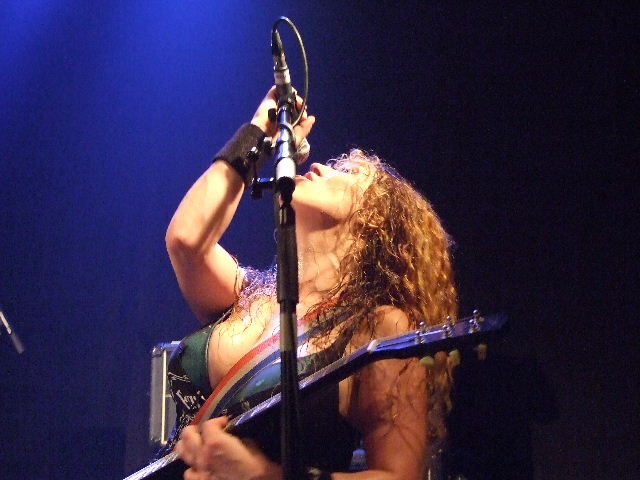 Photos (c) – Use only with mention of www.intensities-in-tens-cities.eu