Rush – 7 de 8. La SAP Arena de Manheim est toute récente, et il doit s'agir là d'une des plus belles, des plus modernes et des plus fonctionnelles salles de concert qu'il m'ait été donné de voir – en Europe s'entend, évidemment. La topographie et la physionomie des lieux, la présence de loges à mi-hauteur des gradins, les écrans publicitaires, et le volume général de la salle me font penser au Centre Molson de Montréal… mais en plus petit – je veux dire en moins grand. L'organisation et la rigueur allemandes à l'entrée du bâtiment sont sans faille au niveau de la fouille notamment, mais le fléchage à l'intérieur du bâtiment est tel que nous hésitons dans le dédale d'escaliers et de couloirs à emprunter pour rallier la salle. Et comme nous sommes les premiers à pénétrer dans le bâtiment, nous n'avons pas de flux à suivre… C'est donc passablement retardés par nos hésitations et errances que nous pénétrons finalement dans l'enceinte alors que nous étions les premiers à accéder dans le bâtiment : shit. Nous ne sommes dès lors pas au premier mais au second rang – c'est-à-dire quand même 50 cm plus en arrière, du côté de notre Alex.
Photo (c) – Use only with mention of www.intensities-in-tens-cities.eu

La bande sonore, toile de fond musicale nous faisant patienter jusqu'à l'extinction des feux – ou plutôt jusqu'à l'allumage de ceux de la rampe – est identique à celle des soirs précédents: une sélection signée Neil, avec du bon et uniquement du bon : du Porcupine en veux-tu en voilà, du AC-DC par-ci, du Led Zep par-là, du Floyd ici, du Genesis là, du Who un peu, du Hendrix je veux, etc. Le show est parfait – rien à redire (mais comment ne pas me répéter à force de l'écrire ?!). La route du retour sera aussi rapide que celle de l'aller, et c'est très bien ainsi dès lors qu'il faut être frais et dispo le lendemain au boulot.
Photo (c) – Use only with mention of www.intensities-in-tens-cities.eu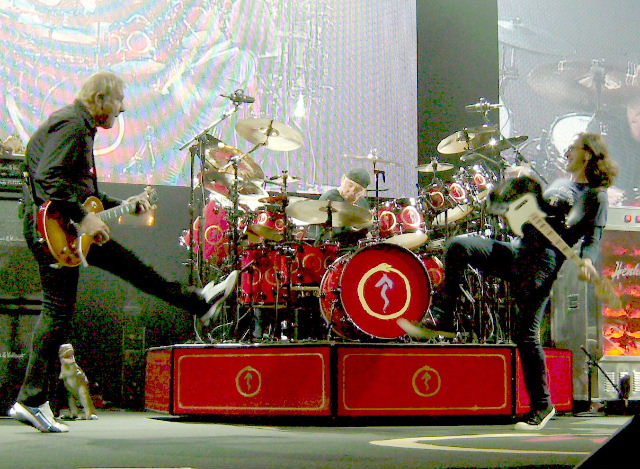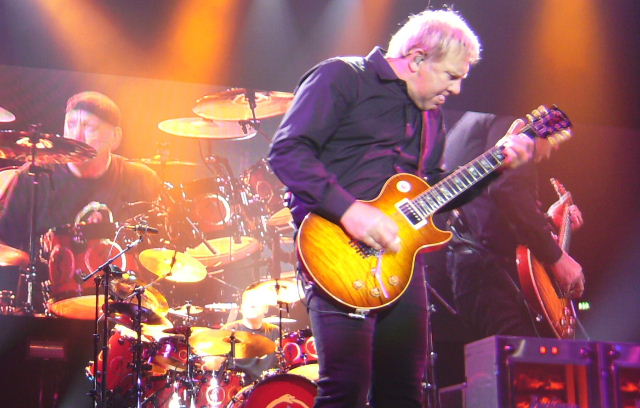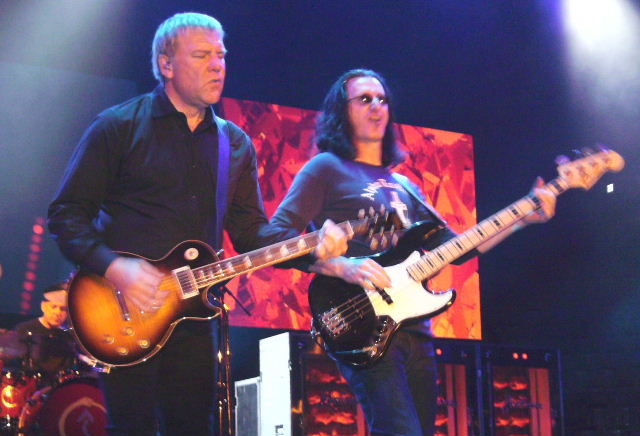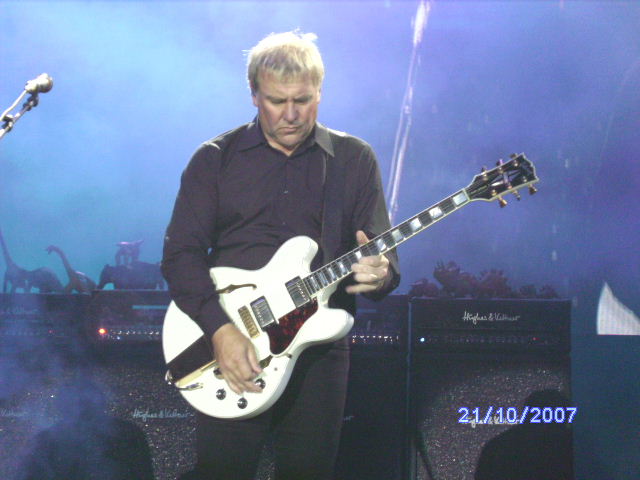 Photo (c) – Use only with mention of www.intensities-in-tens-cities.eu