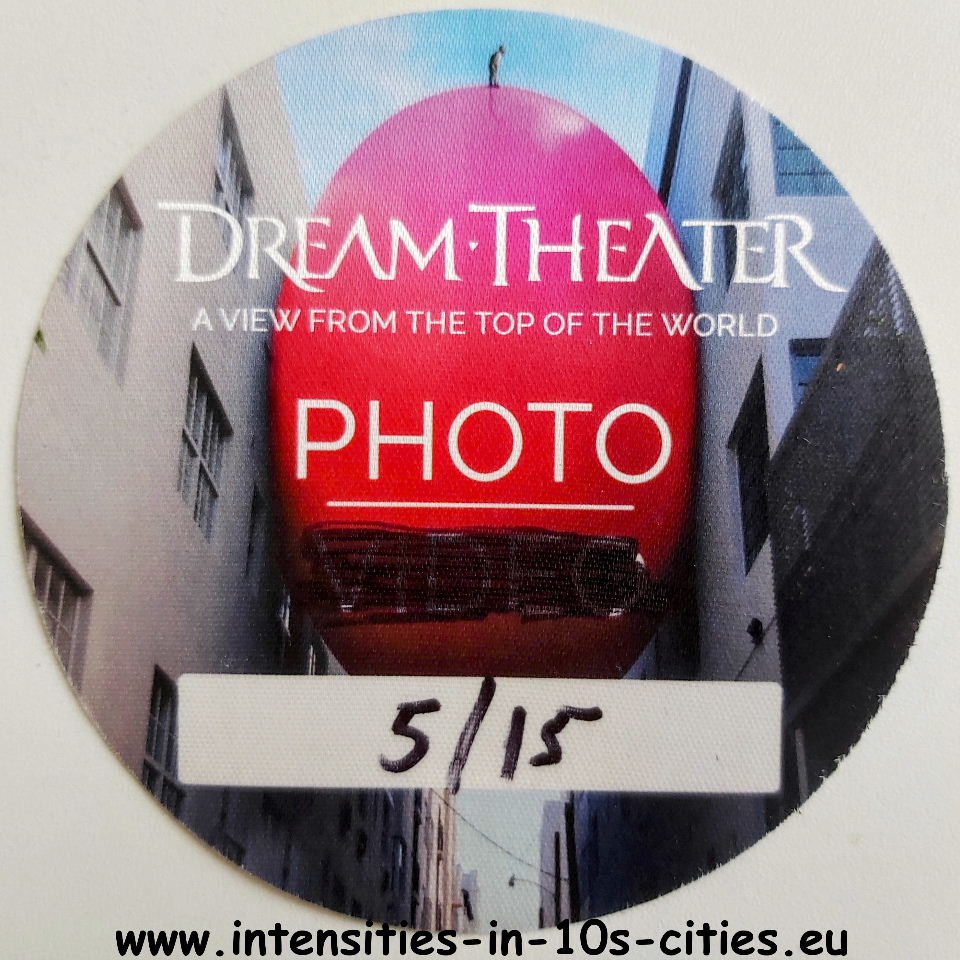 HevyDevy plus hilare que jamais ne semble même pas à l'étroit sur une scène pourtant étriquée que lui abandonne DREAM THEATER pour une bonne heure de prestation en opening act. Entre humour, déconne et feintes à deux balles, TOWNSEND lâche pourtant la grosse artillerie, comme pour prouver à qui ne le connaîtrait pas que son titre de Very Special Guest n'est pas usurpé et qu'il n'est pas ici pour faire de la figuration. La pandémie l'a contraint l'année dernière à annuler sa tournée européenne en tête d'affiche, et ce n'est que juste récompense que lui offre ici DREAM THEATER – même si les deux bands, hormis leurs initiales, ne partagent pas vraiment grand chose en termes d'approche musicale et de r'n'r spirit.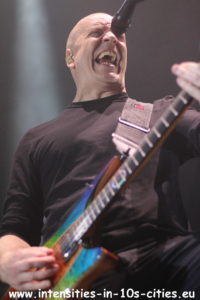 Devin TOWNSEND est un humain, pas une machine. Humble et modeste mais déchaîné comme à son habitude, il se présente ce soir dans toute sa fragilité et avec toutes ses incertitudes qu'il dissimule pourtant admirablement bien derrière une grande gueule hilare tout en balançant des riffs atomiques.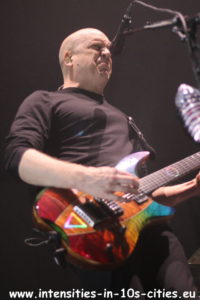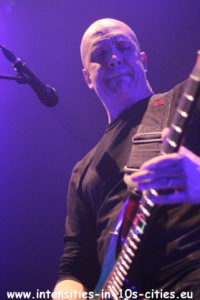 Mais derrière cette apparente carapace, some days out here are so strange: 2 years away from it and you tend to forget those bits. Today was one of those where I'm thinking I've completely forgotten how to tour and play live. No longer qualified? Who knows ?! Lots on my mind, lots of ideas… Last few years coagulating into an identity I can quantify, so looking forward to what comes next. Lightwork acts as a bridge… clean, easy, bright, simple. Thanks for hanging in there over these years.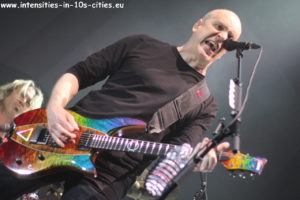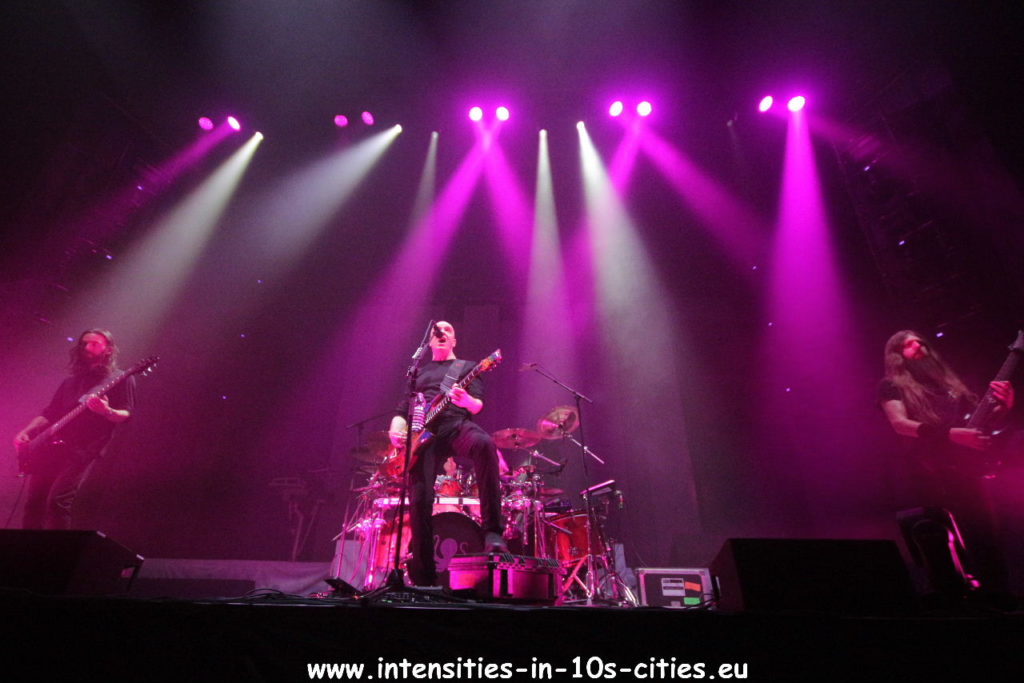 Ayant récemment exprimé à plusieurs occasions dans la presse spécialisée son admiration pour MESHUGGAH, les qualifiant de meilleur groupe de métal de la planète, on jugera par nous-mêmes dans quelques jours sur cette même scène si HevyDevy est dans le bon ou pas…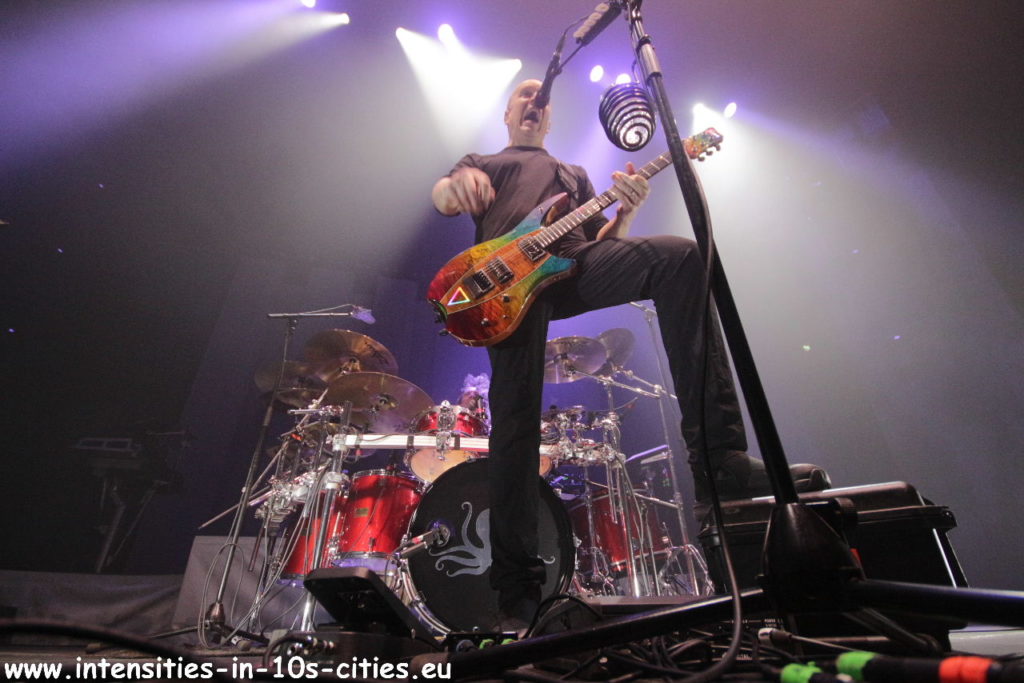 Quant à notre 6ème ou 7ème DREAM THEATER ce soir, il fut – il est – le… bon. Leur dernière galette A View From the Top of the World nous a directement tapé dans l'oreille, le côté pompeux, pompant et surtout technique à l'excès ayant été quelque peu remisé à l'écart. Nous avons enfin droit à de solides mélodies supportées par de toujours riches constructions en lieu et place de soporifiques et techniques solis de ceci et d'envolées de cela aussi inutiles que superflus.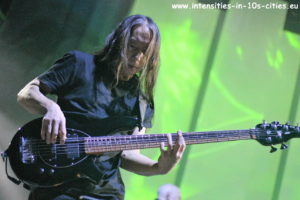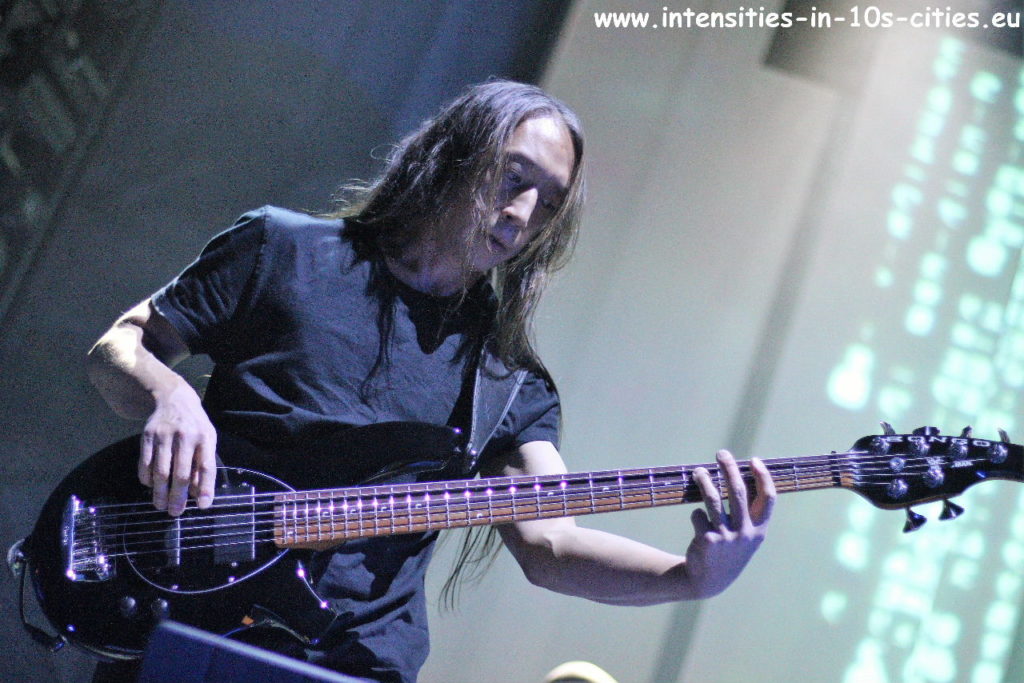 A croire que DREAM THEATER vient seulement de comprendre qu'un véritable band se juge à l'aune de ses mélodies et non pas de sa technicité. Un scoop sans doute pour un groupe qui a dû se tromper de priorité depuis quelques décennies, au point de nous imposer une Rockhal en configuration full-seated lors de notre avant-dernier shooting ici-même en 2016 alors que 2019 ne valait à peine mieux…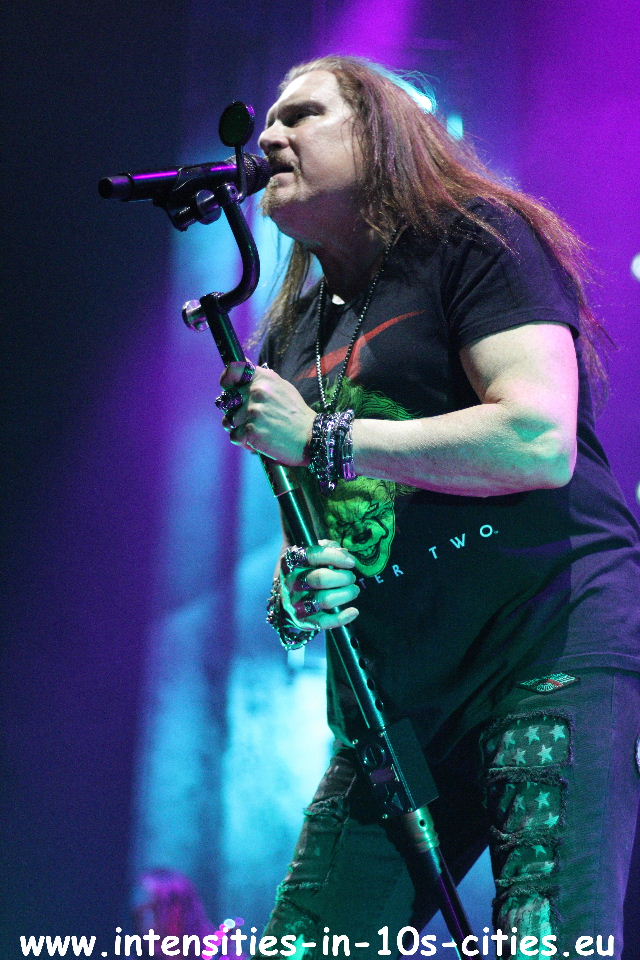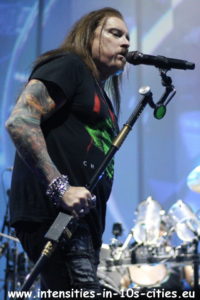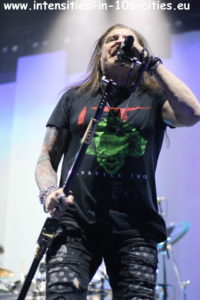 Bon, reste que James LaBrie se la joue un peu trop diva (ou peut-être coincé du cul) en quittant le feu des projecteurs dès qu'on n'a plus besoin de lui sur scène, comme s'il ne savait pas quoi faire de ses deux mains si ce n'est d'aller se repoudrer le nez backstage à longueur de temps. Si ce n'est qu'un détail pour vous, pour nous ça veut dire beaucoup…