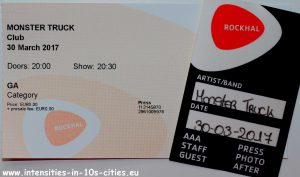 Ontario power ! Après DANKO JONES il y a deux semaines, au tour de MONSTER TRUCK de revenir faire la nique aux chevelus (et aux dégarnis) du coin. Et quoi de mieux que The PICTUREBOOKS pour assurer leur première partie ?! Cette fenêtre de tir d'une bonne demi-heure hume bon les vastes plaines de l'Ontario et les grands espaces à parcourir au guidon de choppers, chevelures et barbe fournies au vent. Jeans, cuir et chemises de bûcheron en prime, les gars de The PICTUREBOOKS crachent leur blues-rock rêche et incandescent, comme imbibé à la fois de single malt whisky et d'émanations de gaz d'échappement. Délectation de fin gourmet…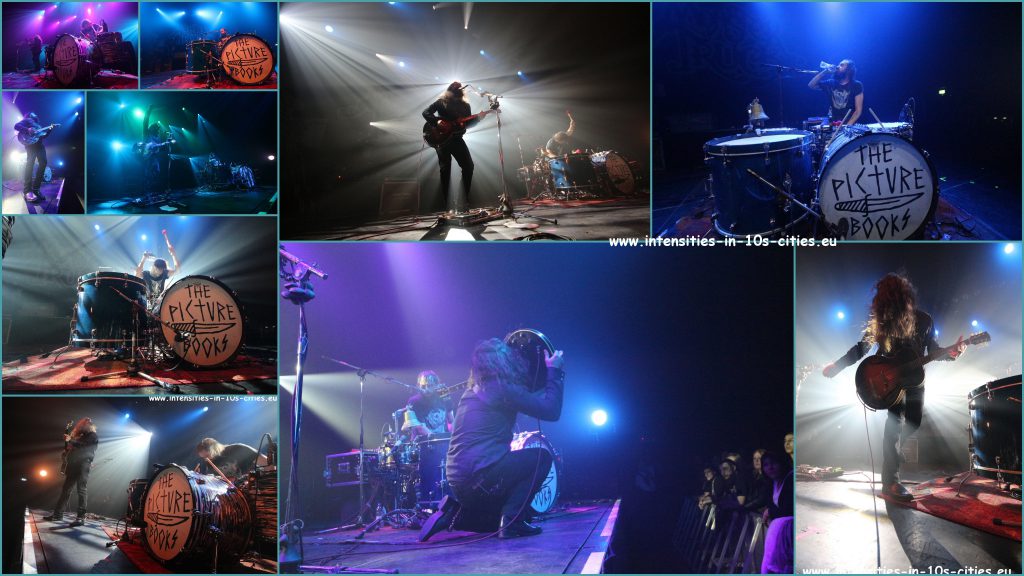 La formule binôme guitare-batterie a déjà fait ses preuves par le passé (The White Stripes, Black Box Revelation,…), mais on semble avoir ici atteint un sommet en la matière. C'est sale et gras à souhait, mêlant l'huile de vidange et les émanations de gazoline dans un garage poussiéreux (où ils enregistrent d'ailleurs "live" à domicile entre choppers et Marshall…). Et ce côté fébrile, énergique et authentique, teinté de sonorités industrielles: top class, top fuel, top energy.
MONSTER TRUCK prend le relais mais l'affiche de ce soir n'est pas vecteur d'une forte audience, quoique connaisseuse et de très, très grande qualité ainsi que particulièrement féminine, allez savoir pourquoi. Si The PICTUREBOOKS a remarquablement planté le décor et chauffé les esprits, c'est pour lubrifier une piste de dragsters royale à MONSTER TRUCK. On ne le répétera jamais assez: don't fuck with the Truck…
Le quatuor reste des plus jouissifs avec des vocals gutturales qui amplifient le son saturé d'une crasse lead guitar; le keyboard densifie le tout d'une atmosphère plombée que viennent renforcer d'implacables drums. MONSTER TRUCK rajeunit de main(s) de maître(s) un style vieux de 4 décennies, à moins qu'il ne fait tout simplement que réinventer une époque que les moins de 50 ans etc. etc.
Cependant, un show expédié en 75 minutes rappel compris (!), ça nous reste quand même un peu en travers de la gorge. Mais comment leur en vouloir quand envoyer la sauce à ce rythme et que l'intensité contrebalancent la quantité? Gaffe quand même les gars: pas deux fois, au risque de perdre de votre crédibilité. Et elle est actuellement tellement top que c'en serait vraiment, vraiment dommage(able). Allez, emballez, c'est pesé, et qu'on ne vous y reprenne plus, garnements…!